Techeun Force Boost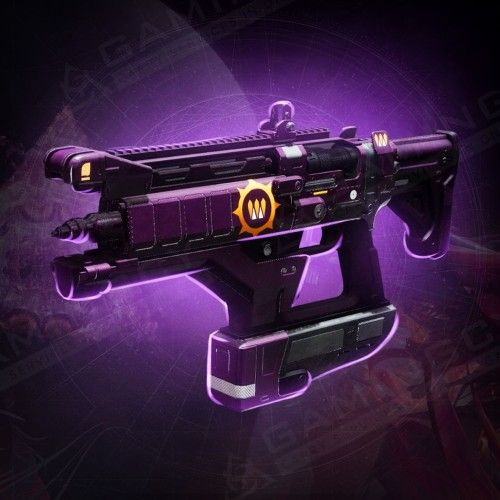 Boosting Schedule
Set the time when the booster may play your account with your manager. We can provide your whole carry while you're AFK without disturbing your usual gaming time!

24/7 support
Get a helpful human reply in ±15 seconds!

Hide My Boost
We've developed this unique software to protect you from bans and suspensions. It allows account sharing without flagging an account.

Secure Payments
You can pay securely with PayPal or your Credit Card via Stripe. All payments are covered with the customer protection system and money back guarantee!

Secure Web-site
SSL and HTTPS protocols are used for your 100% privacy & data safety
Welcome to this dedicated section of our website, where you can buy the Techeun Force boost. This must-have PvP Legendary Energy Fusion Rifle from the Last Wish is now accessible within Destiny 2's Lightfall expansion. Unleash this weapon's full potential through our premium carry services, facilitated by highly skilled D2 sherpas at the forefront of expertise.
Rest assured, our proficient gamers are dedicated to farming the Techeun Force on your behalf, ensuring a seamless and effortless experience. Fast and 100% safe. Whether you're aiming for the Techeun Force itself, its optimal God Roll, getting a Deepsight weapon, or specific sought-after perks, our experts guarantee a swift unlocking of your desired item.
Our services cater to gamers on all platforms, whether PlayStation, PC, or Xbox, ensuring everyone has universal access to our exceptional assistance. Join us today to embark on your Destiny 2 journey and discover the convenience of elevating your gameplay to new heights with our boosting services.
Your Core Reasons to Buy D2 Techeun Force
Purchasing the Techeun Force in Destiny 2, you get a legendary fusion rifle known for its adaptability and potent perks. With a refreshed perk pool from the Last Wish raid, it shines in both PvP and PvE scenarios. Its rapid 660 RPM firing rate and synergy between perks like Under Pressure and Rangefinder make it deadly in close-quarters combat. The ability to craft and enhance perks adds versatility, allowing customization for various playstyles. Techeun Force's status as an elite Fusion Rifle, accessible through the Last Wish raid, cements its reputation as a must-have weapon for both seasoned and new players.
How to Get the Techeun Force?
The renowned Techeun Force fusion rifle, a prized possession originating from the Last Wish, can be yours if it drops during any of the raid's encounters. As the Season of the Deep unfolds, there's an exciting enhancement: LW raid weapons have now become craftable, adding an enticing dimension to gameplay. Notably, players who showcase their skills by completing this instance's encounters stand a chance to receive the distinctive red-bordered Deepsight weapons—a testament to their prowess.
Every week, Suraya Hawthorne presents the challenging O Deepsight Mine quest. Those who embrace this challenge and see it through to completion are rewarded with experience and opportunity. They can trade a Deepsight weapon in exchange for 20 Spoils of Conquest, a specific D2 raid currency. A special mention goes to the Deepsight variant of the Techeun Force, available exclusively in Hawthorne's inventory. However, there's a catch: only those guardians with a history of acquiring this rifle from the raid can claim this Deepsight version, ensuring its exclusivity and value.
The Perks of the Techeun Force and the God Roll
The Techeun Force Fusion Rifle has the following base stats:
Impact: 70
Range: 39
Stability: 39
Handling: 27
Reload Speed: 34
Reload Time: 2.4s
Aim Assistance: 44
Inventory Size: 29
Zoom: 15
The God Roll for Techeun Force depends on your preference and playstyle, but here are some recommended perk combinations for both PvE and PvP:
Based on the provided data, here's a potential PvE God Roll for Techeun Force:
Adaptive Frame

: A well-rounded grip for reliable performance.

Hammer-Forged Rifling:

Increases range for improved accuracy.

Accelerated Coils:

Speeds up charge time at the expense of impact damage.

Auto-Loading Holster:

Automatically reloads the holstered weapon after a brief duration.

Backup Plan:

Grants reduced charge time and increased handling speed after swapping to this weapon.

Masterwork

: Charge Time for further improved performance.
For PvP, a suggested god roll could include:
Full Bore or Extended Barrel:

Increased range at the cost of handling or stability.

Projection Fuse:

Enhanced range for better engagement distances.

Under Pressure:

Improved stability and accuracy as the magazine gets lower.

Rangefinder or High Impact Reserves

: Enhanced range or increased damage based on magazine status.

Masterwork

: Charge Time or Handling for quicker usage.
Is the Techeun Force Worth the Farm?
Farming the Techeun Force Fusion Rifle in Destiny 2 requires unyielding dedication, skill, and significant time investment. However, not every player has ample time or the specific expertise needed for this daunting task. Fear not, for Gamingcy's expert carry services are here to bridge that gap.
Within our team, seasoned Destiny 2 sherpas boast deep knowledge and unmatched skills. With unwavering commitment, they undertake the Techeun Force farming journey on your behalf, providing an all-inclusive solution to enhance your gaming experience. Super-fast and 100% safe. Whether you're an experienced player or a newcomer, the prospect of unlocking the Techeun Force is irresistibly appealing.
Entrust Gamingcy, your steadfast ally, to elevate your Destiny 2 saga. With our boosts, you can confidently wield this extraordinary weapon, reigning supreme on the battlefield. Lean on our expertise and set forth on an expedition that will reshape your Destiny 2 story, making a lasting impression in the chronicles of gaming. Together, we'll unlock the true potential of the Techeun Force, blazing an unforgettable trail to glory.
ETA:
Average starting time: 1-3 hours
Average Execution time: 1-7 days
Rewards you will get:
Techeun Force

Legendary Energy Fusion Rifle;
Unique

Armor and Weapon

drops from the Last Wish raid;
Exp for your Season Pass and Artifact level.
Options available:
Random Roll

: a weapon with

random perk

combos.

Deepsight:

You will get a Deepsight version of weapon.

Requirements

: You should have this weapon or select option "I don't have this weapon in collection".

Unlock the crafting pattern:

You will get 5 Deepsight weapons and can craft Weapon God Roll with guaranteed perks.
Requirements:
1600+ Power Leve

l

Forsaken DLC

Recovery

(an experienced player will securely log into your account and do all the work for you)