Age-Old Bond Boost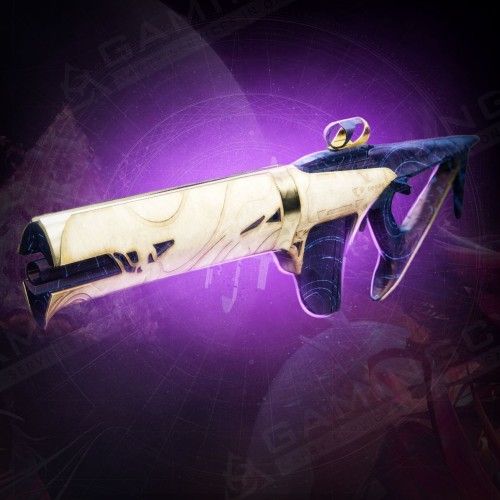 Boosting Schedule
Set the time when the booster may play your account with your manager. We can provide your whole carry while you're AFK without disturbing your usual gaming time!

24/7 support
Get a helpful human reply in ±15 seconds!

Hide My Boost
We've developed this unique software to protect you from bans and suspensions. It allows account sharing without flagging an account.

Secure Payments
You can pay securely with PayPal or your Credit Card via Stripe. All payments are covered with the customer protection system and money back guarantee!

Secure Web-site
SSL and HTTPS protocols are used for your 100% privacy & data safety
Welcome to a webpage where you can buy the Age-Old Bond boost – an extraordinary Legendary Energy Auto Rifle from the LW raid, now accessible within Destiny 2 Lightfall. Harness this weapon's full potential through our premium carry services, delivered by highly experienced D2 sherpas. Their extensive expertise guarantees a swift unlocking of your desired armament – whether it's the Age-Old Bond itself, its optimal God Roll, or specific sought-after perks.
Our skilled gamers are dedicated to farming the Age-Old Bond on your behalf, ensuring a seamless and effortless journey. Irrespective of your gaming platform – whether it's PlayStation, PC, or Xbox – our services are customized to cater to all, providing inclusive access to our exceptional support.
Enroll with us today to embark on your Destiny 2 adventure and experience the convenience of boosting your gameplay to the pinnacle with Gamingcy's PRO services.
Your Core Reasons to Buy D2 Age-Old Bond
Purchasing the Age-Old Bond allows you to get a High-Impact Frame Auto Rifle that offers slow firing but deals high damage. It provides accuracy benefits when aiming down sights while stationary. This archetype of Auto Rifles is effective at mid-range and is excellent for clearing minor adds in PvE fights.
How to Get the Age-Old Bond?
Age-Old Bond can be acquired from the Last Wish raid, which is located in the Dreaming City. It can drop as a reward from any major encounter or hidden chest within the raid. Additionally, you can craft the Age-Old Bond once its Resonant Pattern is unlocked. To acquire the Deepsight Pattern necessary for crafting, you need to complete the "O Deepsight Mine" quest obtained from Suraya Hawthorne at the Tower.
The Perks of the Age-Old Bond and the God Roll
The Age-Old Bond Auto Rifle has the following base stats:
Impact: 33
Stability: 26
Handling: 44
Magazine: 32
Rate of Fire: 360 RPM
Damage Type: Void
Effective Range: 84
The God Roll for Age-Old Bond depends on your preference and playstyle, but here are some recommended perk combinations for both PvE and PvP:
Age-Old Bond PvE God Roll:
Barrel

: Extended Barrel (Increases range and moderately controls recoil)

Magazine

: Light Mag (Improved reload speed and range)

Trait 1

: Fourth Time's the Charm (Rapidly landing precision hits returns two rounds to the magazine)

Trait 2

: Rampage (Kills temporarily grant increased damage, stacks 3x)
This roll emphasizes sustained damage and reload efficiency. The Fourth Time's the Charm perk synergizes well with the high-impact frame, allowing you to keep firing without running out of ammo quickly. Rampage further boosts your damage output as you eliminate enemies.
Age-Old Bond PvP God Roll:
Barrel

: Extended Barrel (Increases range and moderately controls recoil)

Magazine

: Light Mag (Improved reload speed and range)

Trait 1

: Zen Moment (Causing damage increases stability)

Trait 2

: Kill Clip (Reloading after a kill grants increased damage)
For PvP, stability and damage output are crucial. Zen Moment helps you control your shots during engagements, while Kill Clip provides a damage boost after reloading, enhancing your chances of winning duels.
Is the Age-Old Bond Worth the Farm?
Farming he Age-Old Bond Destiny 2 Auto Rifle requires unyielding dedication, a mastery of skills, and an unrelenting pursuit of perfection. However, not every player possesses the luxury of time or expertise to undertake this formidable challenge. But do not despair, for Gamingcy's proficient carry services are poised to bridge that gap.
Within our ranks, experienced Destiny 2 sherpas possess intricate knowledge and exceptional prowess. With unwavering commitment, they embark on the Age-Old Bond farming journey on your behalf, offering a comprehensive solution to enrich your gaming experience. Whether you're a seasoned veteran or a novice, the significance of unlocking the legendary Age-Old Bond auto rifle cannot be underestimated.
Put your trust in Gamingcy, your steadfast companion, and allow us to elevate your Destiny 2 adventure. With our boosts, you will wield this extraordinary weapon with resolute confidence, reigning supreme on the battlefield. Embrace our expertise and set forth on a voyage that will redefine your Destiny 2 legacy, leaving an indelible mark in the annals of time. Together, we will unlock the magnificence within the Age-Old Bond, forging an unforgettable path to glory.
ETA:
Average starting time: 1-3 hours
Average Execution time: 1-7 days
Rewards you will get:
Age-Old Bond

Legendary Energy Auto Rifle;
Unique

Armor and Weapon

drops from the Last Wish raid;
Exp for your Season Pass and Artifact level.
Options available:
Random Roll

: a weapon with

random perk

combos.

Deepsight:

You will get a Deepsight version of weapon.

Requirements

: You should have this weapon or select option "I don't have this weapon in collection".

Unlock the crafting pattern:

You will get 5 Deepsight weapons and can craft Weapon God Roll with guaranteed perks.
Requirements:
1600+ Power Leve

l

Forsaken DLC

Recovery

(an experienced player will securely log into your account and do all the work for you)