The Supremacy Boost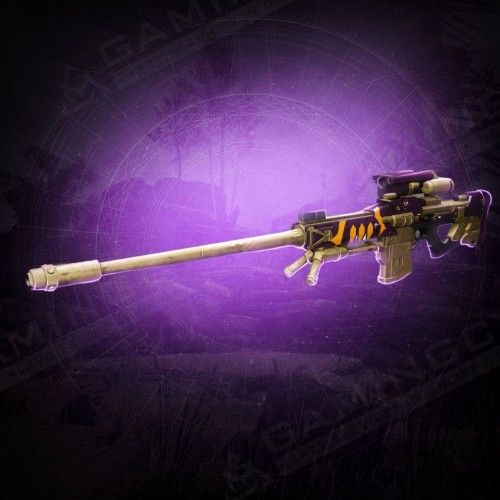 Boosting Schedule
Set the time when the booster may play your account with your manager. We can provide your whole carry while you're AFK without disturbing your usual gaming time!

24/7 support
Get a helpful human reply in ±15 seconds!

Hide My Boost
We've developed this unique software to protect you from bans and suspensions. It allows account sharing without flagging an account.

Secure Payments
You can pay securely with PayPal or your Credit Card via Stripe. All payments are covered with the customer protection system and money back guarantee!

Secure Web-site
SSL and HTTPS protocols are used for your 100% privacy & data safety
Welcome to our webpage, where you have the opportunity to buy the Supremacy boost. This extraordinary Last Wish raid Legendary Kinetic Sniper Rifle is now attainable within Destiny 2 Lightfall. Unleash the full potential of this weapon through our premium carry services, administered by highly skilled D2 sherpas with extensive experience. Their profound proficiency ensures a swift unlocking of your desired weapons, whether it's the Supremacy itself, its optimal God Roll, or specific sought-after perks.
Our adept gamers are dedicated to farming the Supremacy on your behalf, guaranteeing a seamless and effortless process. Regardless of your gaming platform – PlayStation, PC, or Xbox – our services cater to all, providing universal access to our exceptional support.
Join us today to embark on your Destiny 2 journey and discover the ease of boosting your gameplay to the pinnacle through our boosting services.
Your Core Reasons to Buy D2 Supremacy
Purchasing the Supremacy gives you a Precision Sniper Rifle. While The Supremacy might not be the absolute top-tier sniper rifle, it still holds its own due to its Rapid Frame archetype. Rapid Frame SRs typically offer deeper ammo reserves and slightly faster reloads when the magazine is empty, which can be advantageous in sustained encounters. This makes it suitable for both PvE and PvP situations.
How to Get Supremacy in Destiny 2?
To acquire The Supremacy, you need to participate in the Last Wish. This raid has several encounters and hidden chests where the weapon can drop. You have a total of seven chances per character every week to get The Supremacy as a drop from these encounters and chests. This LW PvE instance is the only way to obtain this weapon.
The Perks of the Supremacy and the God Roll
The Supremacy Sniper Rifle has the following base stats:
Impact: 55
Range: 32
Stability: 38
Handling: 68
Reload Speed: 62
Rounds Per Minute: 140
Magazine Size: 5
Zoom: 40
Inventory Size: 42
Aim Assistance: 77
Recoil: 60
The God Roll for Supremacy depends on your preference and playstyle, but here are some recommended perk combinations for both PvE and PvP:
Supremacy optimal God Roll for PvE:
Barrel:

Arrowhead Brake or Hammer-Forged Rifling for scope preference

Magazine:

Extended Mag for increased DPS

Perk 1:

Snapshot for quick aiming

Perk 2:

Triple Tap for consistent critical shots and damage
For PvE use, choose either Arrowhead Brake for improved recoil control or Hammer-Forged Rifling for added range on the scope. Arrowhead Brake pairs well with Triple Tap for steady critical shots. Extended Mag boosts overall DPS, particularly when combined with Triple Tap. Snapshot facilitates swift targeting, making it ideal for boss encounters and synergy with damage over time Exotics.
Supremacy best God Roll for PvP:
Barrel:

Fluted Barrel for improved handling and stability

Magazine:

Flared Magwell for faster reload and slight stability boost

Perk 1:

Snapshot for swift aiming

Perk 2:

Rampage for efficient multi-target takedowns
In PvP scenarios, opt for Fluted Barrel to enhance handling and stability. Rampage is preferred for taking down multiple targets. Flared Magwell offers faster reload and added stability. Snapshot ensures quicker aiming, crucial in Crucible where swift ADS can determine survival. While there aren't many standout PvP perks, Snapshot and Rampage provide the best advantages for this sniper rifle.
Is the Supremacy Worth the Farm?
Farming the Supremacy Destiny 2 Sniper Rifle demands unwavering dedication, skill mastery, and an unrelenting pursuit of excellence. However, not all players possess the time or expertise for this challenging feat. But fear not, for Gamingcy's expert carry services are here to bridge that gap.
Within our ranks, seasoned Destiny 2 sherpas possess intricate knowledge and exceptional prowess. With unwavering dedication, they undertake the Supremacy farming journey on your behalf, offering a comprehensive solution to enrich your gaming experience. Regardless of your experience level, unlocking the legendary Supremacy sniper rifle holds undeniable allure.
Rely on Gamingcy, your steadfast companion, to elevate your Destiny 2 adventure. With our boosts, you'll wield this exceptional weapon with confidence, reigning supreme on the battlefield. Embrace our expertise and embark on a journey that will redefine your Destiny 2 legacy, leaving an indelible mark in history. Together, we'll unlock the full potential of the Supremacy, forging an unforgettable path to glory.
ETA:
Average starting time: 1-3 hours
Average Execution time: 1-7 days
Rewards you will get:
The Supremacy

Legendary Kinetic Sniper Rifle;
Unique

Armor and Weapon

drops from the Last Wish raid;
Exp for your Season Pass and Artifact level.
Options available:
Random Roll

: a weapon with

random perk

combos.

Deepsight:

You will get a Deepsight version of weapon.

Requirements

: You should have this weapon or select option "I don't have this weapon in collection".

Unlock the crafting pattern:

You will get 5 Deepsight weapons and can craft Weapon God Roll with guaranteed perks.
Requirements:
1600+ Power Leve

l

Forsaken DLC

Recovery

(an experienced player will securely log into your account and do all the work for you)