One Thousand Voices Boost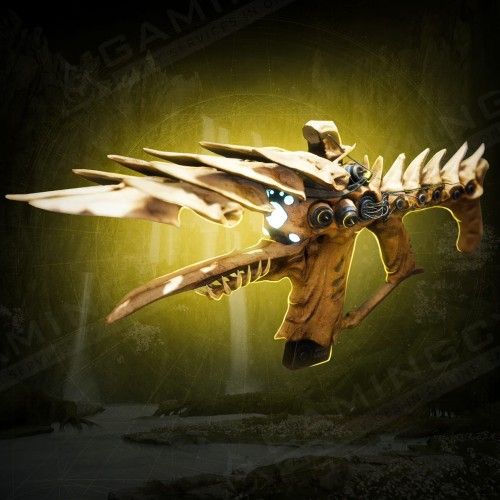 Boosting Schedule
Set the time when the booster may play your account with your manager. We can provide your whole carry while you're AFK without disturbing your usual gaming time!

24/7 support
Get a helpful human reply in ±15 seconds!

Hide My Boost
We've developed this unique software to protect you from bans and suspensions. It allows account sharing without flagging an account.

Secure Payments
You can pay securely with PayPal or your Credit Card via Stripe. All payments are covered with the customer protection system and money back guarantee!

Secure Web-site
SSL and HTTPS protocols are used for your 100% privacy & data safety
Introducing Gamingcy's exclusive offering allowing you to buy One Thousand Voices boosting service - your ultimate solution to obtaining the coveted exotic fusion rifle! Are you tired of countless failed attempts at the Last Wish raid, leaving you empty-handed in the end? Worry no more! Our team of seasoned Destiny 2 gamers is here to ensure you finally get this exotic weapon in your arsenal - this service implies that you will get it with a 100% guarantee.
This exotic fusion rifle in Destiny 2 is truly extraordinary. Unleashing a continuous beam of superheated solar energy, it creates delayed explosions upon impact. Belonging to the Ahamkara style, it's renowned as one of the game's most potent heavy weapons. However, caution is advised, as the explosive power can harm the wielder if they get too close to the target. The weapon's in-game description even hints at its ability to influence minds with language and desire.
We understand the frustration of tirelessly farming the Last Wish raid, uncertain of obtaining this sought-after exotic rifle. That's precisely why our expert PRO gamers are here to assist you. With our boosting service, you'll join a team of highly skilled players dedicated to helping you secure this potent and versatile weapon. Together, we'll tenaciously farm the Last Wish raid until the One Thousand Voices exotic fusion rifle is rightfully yours. Along the way, you'll also have ample opportunities to acquire other valuable loot. Say goodbye to disappointment and embark on an epic journey towards triumph!
How to Obtain One Thousand Voices
To obtain One Thousand Voices, you must complete the Last Wish raid. The weapon can be looted from one of the final chests in the raid, specifically after defeating Riven of a Thousand Voices. It is a rare drop, and you might need to run the raid multiple times to acquire it.
Perks of One Thousand Voices
The One Thousand Voices is a powerful fusion rifle with exceptional perks:
Ahamkara's Eye

- When charging this weapon, it unleashes a massive, unyielding beam of death.

Unforseen Repercussions

– This weapon's beam superheats its targets upon impact, causing delayed explosions.
Strengths of One Thousand Voices
One Thousand Voices is highly desired because of its immense power and effectiveness in both PvE and PvP activities: this weapon can deal substantial damage to bosses and enemies, making it a favorite choice for raids and other challenging activities. In PvP (Player vs. Player), it can obliterate opponents with its powerful solar beam, especially in objective-based game modes like Gambit.
Why is the One Thousand Voices worth farming?
Farming One Thousand Voices is highly desired due to its unique exotic perk, "Ahamkara's Eye," which releases a continuous beam of devastating solar energy. Its ability to deal massive damage and cause delayed explosions makes it invaluable for taking down tough enemies, including raid bosses. Additionally, its versatility in both PvE and PvP activities makes it a sought-after weapon among Destiny 2 players.
The path to unlocking the One Thousand Voices is no simple task, as it requires conquering the formidable Last Wish raid. Owning this exotic fusion rifle is a true testament to a Guardian's prowess and unwavering determination—a remarkable achievement to cherish. Embrace the chance to elevate your arsenal with this immensely powerful weapon, granting you the upper hand in dominating your adversaries.
Now is the perfect moment to buy our professional boosting service, ensuring a swift farm of the One Thousand Voices rifle. Boost your Guardian with unparalleled might by making this smart purchase, and get ready to wield this extraordinary weapon with immense pride. Dominate Destiny 2 with Gamingcy!
ETA:
Average starting time: 1-3 hours
Average Execution time: ETA is random due to a low drop chance
Rewards you will get:
One Thousand Voices Exotic Fusion Rifle;
Unique Armor and Weapon drops from the Last Wish;
Exp for your Season Pass and Artifact level.
Requirements

+ Important notes:
1600+ Power Leve

l

Forsaken DLC

Recovery

(an experienced player will securely log into your account and do all the work for you)