Vault of Glass Carry


Immerse yourself in the expert Destiny 2 Vault of Glass carry service provided by Gamingcy. Clear all encounters with the best sherpas on Normal and Master difficulty, and get new exclusive raid weapons, armor, and powerful exotics. Buy D2 VoG carries at our site and complete the most demanding challenges hassle-free. Witness Destiny 2's pinnacle encounters in Lightfall and unleash your ultimate prowess with our PRO gamers!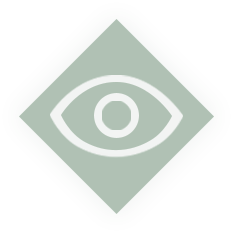 Complete the VoG raid hassle-free with professional D2 players: recovery or sherpa carries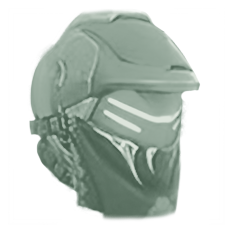 Get new VoG Raid weapons, mods, emblems, and Armor sets!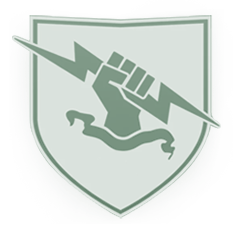 24/7 support: get a helpful human reply in ± 15 seconds!
Vault of Glass Raid boost is your fast track to mastering weekly Lightfall challenges. With the assistance of expert sherpas, you'll steer through intricate encounters, defeat all bosses, and collect sought-after drops. Destiny 2 VoG Boosting, undertaken with our PRO fireteams, enables you to gather must-have rewards side-stepping the annoyance of constant defeats inherent to LFG groups. Complete this iconic D2 raid with confidence, and take your whole PvE gameplay to the next level!
Vault of Glass Boost: General Information
D2 Vault of Glass Boosting, provided by Gamingcy, is designed to help players like you conquer one of the game's most iconic and complex raids. This service is all about ensuring you maximize your game experience, unlock incredible rewards, and achieve memorable victories within the mysterious depths of the Vault of Glass.
The VoG raid, located on Venus, originally introduced in the first Destiny game in 2014 and now reprised in Destiny 2, brings a unique blend of complex encounters, enigmatic puzzles, and intricate boss mechanics. It's an absolute adventure involving time travel, defeating powerful Vex enemies, and, most importantly, teamwork.
Destiny 2 VoG raid boosts ensure you won't have to navigate these challenges alone. You'll be guided by a fireteam of sherpas who have extensive experience and expertise in PvE content. These dedicated gamers have meticulously mastered each encounter, understanding the specific strategies and tactics needed to ensure victory.
Moreover, our Vault of Glass boost is tailored to suit your gaming needs and schedule. Whether you're looking for a full raid run or need help with a specific encounter, we've got you covered. Our fire teams can carry your Guardian through the entire raid or assist with those particularly tough boss fights.
These services also prioritize your in-game progress and rewards. As you explore the Vault of Glass, you stand to earn some of the most coveted loot in Destiny 2. It includes VoG-specific gear, powerful weapons, and even the legendary Vex Mythoclast Exotic fusion rifle. All these and more are within your grasp at our site.
Gamingcy's VoG boosting service is conducted professionally and respectfully, ensuring a positive gaming environment. We use secure methods to protect your account and uphold strict confidentiality measures.
Overall, the D2 Vault boosts offered by Gamingcy are an ideal choice for any Guardian looking to conquer this iconic raid, unlock fantastic rewards, and enhance their overall Destiny 2 experience. With our professional sherpas by your side, raiding won't seem so daunting anymore – instead, it'll be an epic adventure that awaits your triumph.
Vault of Glass Bosses and Encounters Mechanics
Within the mysterious corridors of Destiny 2's Vault of Glass raid lie challenging enemies and complex mechanics that test even the most experienced guardians. Each encounter and boss requires unique strategies, a fire team effort, and a clear understanding of your challenges.
The Opening: Form the Spire
Your first challenge involves forming the spire to open the door to the Vault. Here, your team will split into three groups, each tasked with defending a sync plate from oncoming waves of Vex. The key is coordination and communication, as the Vex will try to capture these plates. With Gamingcy's seasoned raid runners, expect swift and efficient completion of this encounter.
Confluxes: Stand Your Ground
Next, your team will defend multiple confluxes from Vex, trying to sacrifice themselves. This encounter requires tactical positioning and team coordination. Our expert gamers at Gamingcy will guide you through this encounter, ensuring your team's survival and the Conflux's protection.
Oracles: Follow the Light
In this enigmatic encounter, you'll be tasked with destroying Oracles, glowing orbs of light that appear in a specific sequence. Our team at Gamingcy, with their deep knowledge of Oracle spawn patterns, will ensure a flawless completion of this intricate challenge.
Templar: Defend and Attack
Here you'll face the Templar, a formidable boss protected by an impenetrable shield, and only the Aegis relic can bring it down. While someone holds the Aegis, the rest of the team will focus fire on the Templar when its shields drop. With Gamingcy, you'll master this encounter, quickly bringing down the Templar.
Gorgon's Labyrinth: The Maze of Despair
Stealth is paramount in this encounter. Gorgons patrol the labyrinth, and they can wipe out your entire team with a single gaze. With our experienced raiders, you'll navigate this deadly maze undetected, safely making it to the next encounter.
Gatekeeper: Portal Combat
The penultimate encounter involves passing the Aegis between portals and fending off Vex Praetorians. It requires multitasking and team coordination. With our gaming experts, every Praetorian will fall, and every portal will be mastered, ensuring your team's success in this encounter.
In the final encounter, your team will face Atheon. Here, the team splits up, with some teleported through time to retrieve the Aegis and others staying behind to open the correct portal. The challenge culminates with all team members uniting to bring down Atheon using the "Time's Vengeance" buff. With Gamingcy, this boss will be a thrilling climax rather than a stumbling block as our experts guide you through each twist and turn of this complex encounter.
Each encounter within the Vault of Glass presents a unique puzzle, a test of teamwork and tactics. By understanding and mastering these mechanics, guardians stand to claim victory against the enigmatic Vex that inhabits the Vault.
Our reviews
7/1/2023
Awesome service
Awesome service, within 3 days got to 1800 3v3. Highly recommend these guys and they know what they are doing. You can trust them 100% and also the whole arena ...
10/4/2022
Excellent Gear Leveling
Booked two raids and a few mythic+ dungeon runs and was thrilled with the results. I've been working tons of hours and balancing grad school at the same time so...
8/3/2023
They were very accommodating and wer...
They were very accommodating and were able to adjust raid times for me due to an event that came up at start of raid.
9/26/2022
Was good..had some problem with tier...
Was okay..had some problem with tier2 team but we foud a soluion. Nice Guys I would do it again. Quick Start that was so nice from them...thx again!
10/20/2022
Very PROFESSIONAL and GENEROUS, best...
As others have said these guys are very professional, helpful and honest. They were so generous that they actually gave me a free Heroic SOTFO run when I only p...
7/1/2023
They only asked me to die 2x...
They only asked me to die 2x, the rest of my time i died because of my own dumb self
9/8/2023
Fast efficient service
Fast, efficient service, great teams to get your order done on time. Highly recommend.
9/11/2023
100% recommend
Easy, cheap and efficient. No problems and boost went smoothly!
6/2/2023
is was good because they helped me i...
is was good because they helped me in game complete my goals with just as the offer included
8/5/2023
Fantastic service
Great service there team was unbelievable very quick and efficient go above and beyond will be using again
7/30/2023
Good communication with support...
Good communication with support, 70-80 boost completed in only w 2.5 days, very impressed!
7/13/2023
wonderful experience
customer service was friendly and booster was very skilled. had a discord conversation with customer service where i could ask questions whenever i needed and...
6/5/2023
Had a great time
Had a great time, runs were fast and well within the timer!
10/10/2022
Great group
Great group! Five stars to all the galaxies!
11/10/2022
loved it was fun and easy and enjoye...
loved it was fun and easy and enjoyed trying to out heal theyre healer but didnt stand a chance hahahaha
9/3/2023
WoW DotI boost; very good experience...
Bought a WoW DotI boost. I was quite nervous because it was my first time buying a boost, but they were fast and efficient in setting up a group + finishing the...
9/25/2023
Helpful And Professional
Customer support was very helpful, the player who helped did so fast. Was very happy how it all went, thank you
5/18/2023
Quick and easy
Quick and easy
8/27/2023
Amazing service
Amazing service, so quick and so easy. Just what I needed to get me to the next step! Thank you so much to the team
10/5/2022
RECOMMENDED
super quick, gave timely updates. Will use again for sure
Vault of Glass Master Challenge:
Grab Weekly Rewards with Gamingcy!
Each week, the VoG raid introduces a set of specific Master Challenges that demand unique strategies and, upon successful completion, grant top-tier rewards, thus adding a layer of replayability and strategic depth to the Vault of Glass.
Each challenge revolves around a particular encounter or boss within the Vault. For instance, the "Wait for It..." challenge mandates slaying Wyverns during their sacrificial rites. The "Oracle Challenge" dictates a unique sequence of Oracle destruction. In the "Gatekeeper Challenge," guardians must synchronize to simultaneously kill a Wyvern and Praetorian. The "Templar Challenge" turns into a high-pressure DPS race, where the Templar must be defeated without teleporting. Finally, in the "Atheon Challenge," your team must coordinate to destroy one Oracle per wave.
Completing these weekly challenges isn't simple; it requires a nuanced understanding of the raid's mechanics, decent team play, and honed combat skills. However, the rewards are well worth the effort. Guardians can expect to earn coveted Adept versions of raid weapons also known as the Timelost weapons, enhancing their effectiveness in combat. These guns come with unique perks that cannot be obtained anywhere else in the game, providing a distinct advantage in future battles.
In addition to Timelost weapons, the Master Challenges offer a chance to earn high-stat armor, Ascendant Shards, and Enhancement Prisms. These materials are required to masterworking your gear, providing additional ways to customize your guardian's stats and abilities.
Ultimately, the Vault of Glass's weekly Master Challenges provides a compelling reason to revisit the Vault, offering a chance to test your skills, refine your strategies, and earn some of the most powerful gear in Destiny 2.
Vault of Glass Carry:
How does it Work?
Destiny 2 Vault of Glass carries by Gamingcy imply a unique, hassle-free experience in this Destiny 2's iconic raid. At the heart of these boosting lies an expert team of professional gamers who are well-versed in this content's complex mechanics and ready to guide you through its hardcore challenges. With Gamingcy, you're not just buying a service; you're buying an experience facilitated by players who have spent countless hours mastering every nook and cranny of the Vault.
The process begins once you've selected and made a purchase. Whether you're seeking help with a particular boss encounter, aiming to clear the entire raid, or tackling the weekly Master Challenges, our professional D2 gamers will team up with you to conquer your chosen task.
After the purchase, we'll arrange a suitable time to embark on the raid based on your schedule. We understand that every guardian has a life outside of Destiny 2, so we're committed to providing a service that is as flexible and accommodating as possible. At the agreed time, our pro gamers will invite you to our fireteam, ready to guide you through the instance.
During the Vault of Glass raid carry, our team will guide you through each encounter, explaining the mechanics and tactics as you progress. You'll learn the intricacies of each boss battle, the best strategies to overcome complex puzzles, and how to coordinate your team effectively.
Buy Vault of Glass loot runs, and become part of the action. Our team will ensure that you are involved in each encounter and contribute to the team's success. Our goal is to provide a successful raid completion and a learning experience that allows you to improve your gameplay and tackle the VoG with confidence in the future.
Once the raid is completed, you'll receive your well-deserved rewards. Depending on your chosen carry service, this could range from high-stat armor and unique Timelost weapons to the rare Exotic Vex Mythoclast fusion rifle.
At Gamingcy, we aim to provide a Vault of Glass Carry service that is efficient, educational, and ultimately enjoyable. The run may be dangerous, but with our pro gamers at your side, you'll conquer its depths and emerge victorious.
Four Reasons to Buy Vault of Glass Boosting Now
Skilled Guidance and Proficiency: Gamingcy.com's elite carriers hold a wealth of knowledge and proficiency regarding Destiny 2 VoG raid boosts. When you select Gamingcy, you're entrusting your raid to professional sherpas equipped to navigate you through the intricate encounters and trials of the raid, guaranteeing a victorious run and a pleasurable gaming session.
Tailored Services: Gamingcy offers various flexible services to cater to your distinct goals and desires. Whether you wish to be an active player in the raid with our "Sherpa" option or choose our piloted (recovery) service where a PRO gamer plays your Guardian, Gamingcy can adjust their services to your liking. Additional options, like acquiring secret chests or completing weekly master challenges, can also be included to enrich your raiding experience.
Efficient and Convenient: Battling through the Vault of Glass raid can be daunting and time-intensive, especially for those with restricted gaming hours or other obligations. D2 VoG carries afford you time by offering a team of seasoned players who can expertly guide you through the raid. This service lets you concentrate on other game aspects or personal tasks, making your Destiny 2 journey more delightful and hassle-free.
Secure and Dependable: At Gamingcy.com, account security and client satisfaction take precedence. All carriers undergo a stringent selection procedure to ensure they possess the needed skills, experience, and history of trustworthiness. Gamingcy employs state-of-the-art security practices to safeguard your account details and preserve privacy when opting for a piloted service. Additionally, our round-the-clock customer support guarantees a smooth and gratifying experience from beginning to end.
easy
Number ONE goal of our team is to make your time spent with us hassle-free and enjoyable
fast
We value your time and perfectly understand how important it is to get your boost right away!
effective
We know everything about online gaming. All of our 2067 boosters are members of top world guilds since early game expansions
safe
Secure Paypal payments;
Verified Trustpilot reviews;
Exclusive Hide My Boost system;
SSL and Https protocols for your 100% privacy and data safety.
Vault of Glass Raid Carries:
The Best Source of Must-have Rewards
Buy VoG carries at Gamingcy and experience a cornerstone of Destiny 2's PvE content, renowned for its rich trove of high-tier rewards that players across the globe eagerly seek. Each successful completion of this legendary raid offers a chance to lay your hands on some of the best gear in the game, enhancing your arsenal and performance.
On your progression through the Vault, you'll likely encounter an array of exceptional rewards. Primary among these are the much sought-after Timelost weapons, which come with unique perk rolls that significantly boost their damage output and utility. The Adept raid weapons, famed for their enhanced statistics and bonus intrinsic perks, can further bolster your firepower.
Yet, the allure of the Destiny 2 VoG raid runs doesn't stop at weaponry. It also offers high-stat armor, providing essential boosts to your Guardian's survivability and effectiveness in combat. The enhancement prisms and ascendant shards available from the Master Vault of Glass further allow for the optimization of this high-stat armor.
Within the Vault of Glass, you'll also find secret chests hidden away and brimming with rewards. These chests are concealed within the raid's labyrinthine structure, rewarding explorers with additional loot. This loot can range from extra raid gear to sought-after upgrade materials, making each discovery truly worthwhile. They encourage an element of exploration in the raid, prompting guardians to dig deeper into the intricate design of this instance. With Gamingcy's knowledgeable fireteams guiding you, you'll have the opportunity to uncover these hidden treasures, adding a unique thrill to your Vault of Glass raid experience.
However, D2 VoG rewards crown jewel is the rare Exotic Vex Mythoclast fusion rifle. This unique weapon is an unrivaled beast in both PvE and PvP encounters, representing the pinnacle of raid rewards. With each victory against Atheon, the final boss, the chances of securing this must-have exotic increase, making your raid runs a gratifying work.
Conclusion
Our Vault of Glass runs is an essential tool for any Destiny 2 player seeking to optimize their game experience and elevate their gameplay. Gamingcy's professional and dedicated team of sherpas is your trusted ally, ready to guide you through the intricate and thrilling landscapes of the Vault of Glass raid.
We strive to offer a comprehensive and tailored service to meet your gaming needs, whether it's full raid runs, individual boss encounters, assistance with the weekly Master Challenges, or finding secret chests. We aim to make the daunting task of conquering this D2 instance a seamless and enjoyable experience, ensuring you gain the rich rewards that await within its depths.
Five Simple Steps To Get your D2 VoG Boosts
Shop: Choose the Vault of Glass boosting service you desire.
Personalize Your Order: Pick between self-play and piloted alternatives, and incorporate any supplementary services you might need, like particular loot acquisitions or challenge completions. Modify your order based on your gaming targets and personal preferences.
Add to Cart: Post personalizing your order, click the "Add to Cart" button to place your chosen carry service into your shopping basket.
Checkout Procedure: Advance to the checkout by tapping the shopping basket icon, verify your order details, and submit the mandatory personal and payment particulars. Gamingcy uses secure payment systems to safeguard your information and guarantee a risk-free transaction.
Order Affirmation and Arrangement: You will receive an order confirmation email after processing your payment. Shortly, a representative from Gamingcy's store will reach out to arrange the time for your boost and gather any additional details required, such as your account credentials if you've chosen the piloted service.
shop
Choose the service you need and add it to the cart. If you have any questions - don't hesitate to ask our 24/7 support team
checkout
Follow the cart's instructions and pay securely with Paypal or with your Credit card!
process
Contact us in Discord, Skype, or Facebook messenger to confirm your order and start the service!
done
Once your service is completed, our manager will immediately inform you about it!
review
Your opinion matters! Share your experience with other customers and help us to improve!