Vex Mythoclast Boost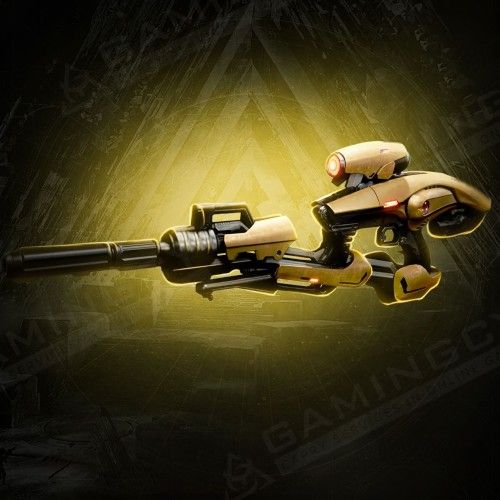 24/7 support
Get a helpful human reply in ±15 seconds!

Hide My Boost
We've developed this unique software to protect you from bans and suspensions. It allows account sharing without flagging an account.

Secure Payments
You can pay securely with PayPal or your Credit Card via Stripe. All payments are covered with the customer protection system and money back guarantee!

Secure Web-site
SSL and HTTPS protocols are used for your 100% privacy & data safety

Enlarge your collections!
An extensive list of unique & rare collectibles makes your gameplay brighter and your whole account more precious!
Introducing Gamingcy's exclusive Vex Mythoclast boosting service! Have you grown weary after numerous attempts at the Vault of Glass raid, only to come away empty-handed in your pursuit of the highly coveted Vex Mythoclast exotic fusion rifle? Well, worry no more! Our team of professional Destiny 2 gamers is here to ensure that you finally obtain this exceptional weapon.
The Vex Mythoclast is a fusion rifle that combines the qualities of both auto rifles and fusion rifles. It stands as a unique weapon with a firing rate similar to that of a scout rifle, utilizing primary ammunition instead of special ammo. According to its lore, this weapon is a Vex instrument hailing from a distant time and space, possessing the ability to manipulate and connect space-time within its mechanism.
We understand the frustrations that come with tirelessly farming the VoG, uncertain of acquiring this highly sought-after exotic rifle from the Vault of Glass raid. That's precisely why our expert PRO gamers are prepared to assist you. By availing our boosting service, you will join a team of highly skilled players committed to helping you secure this potent and versatile weapon. Together, we will tenaciously farm the Vault of Glass raid until this exotic fusion rifle finally becomes yours. And naturally, as we grind for this exceptional weapon, you will also have ample opportunities to obtain other valuable loot along the way.
How to Obtain Vex Mythoclast
In Destiny 2, acquiring the Vex Mythoclast requires successfully finishing the Vault of Glass raid. This remarkable weapon has the potential to drop from the raid's loot pool upon defeating the final encounter, Atheon. While the exact drop rate for the Vex Mythoclast remains undisclosed, it is anticipated to align with other raid exotics, which typically have a relatively low probability of dropping.
Perks of Vex Mythoclast
Destiny 2's Vex Mythoclast is a fusion rifle with a range of distinctive perks that set it apart. Let's take a closer look at these perks:
Temporal Unlimiter:

When you defeat enemies, you accumulate Overcharge stacks. Once fully Overcharged, utilizing the alternate weapon action switches the firing modes. In the alternative mode, holding the trigger charges up and releases highly potent linear fusion shots.

Timeless Mythoclast:

By default, this weapon fires in a fully automatic manner, allowing for rapid-fire engagements and sustained damage output.
Strengths of Vex Mythoclast
The Vex Mythoclast seamlessly blends the rapid-fire capabilities of auto rifles with the burst damage potential of fusion rifles. What sets it apart is its usage of primary ammo instead of special ammo, ensuring a steady stream of consistent damage without concerns of running low on specialized rounds. When fully Overcharged, the weapon's alternate firing mode delivers devastating linear fusion shots, unleashing formidable burst damage. Additionally, its default firing mode offers a full auto option, enabling sustained damage output that proves effective in both PvE and PvP scenarios.
Why the Vex Mythoclast is Highly Desired
The Vex Mythoclast stands as a formidable weapon, combining the attributes of auto rifles and fusion rifles, resulting in exceptional damage output. Its presence in Destiny 2 has sparked enthusiasm among players, given its rarity and highly sought-after status.
Obtaining the Vex Mythoclast is no easy feat, as it is an exclusive drop from the challenging Vault of Glass raid. Acquiring this exotic fusion rifle serves as a testament to a Guardian's skill and determination, a feat to be proud of. Don't miss out on the opportunity to enhance your arsenal with this immensely powerful weapon, allowing you to dominate your adversaries.
Take advantage of our professional boosting service now to swiftly secure the Vex Mythoclast rifle, empowering your Guardian with unparalleled might. Don't hesitate to make your purchase and prepare to wield this extraordinary weapon with pride.
ETA:
Average starting time: 1-3 hours
Average Execution time: ETA is random due to a low drop chance
Rewards you will get:
Vex Mythoclast Exotic Fusion Rifle;
Unique Armor and Weapon drops from the Vault of Glass;
Exp for your Season Pass and Artifact level.
Requirements:
1600+ Power Level

Beyond Light DLC

Recovery

(an experienced player will securely log into your account and do all the work for you)
You can make this exotic even more powerful and buy Vex Mythoclast catalyst.