Atheon Boost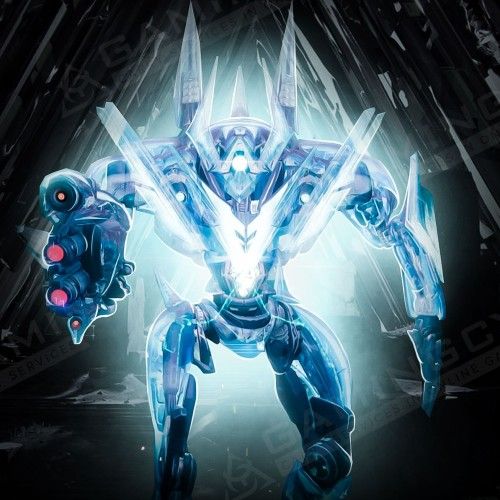 Boosting Schedule
Set the time when the booster may play your account with your manager. We can provide your whole carry while you're AFK without disturbing your usual gaming time!

24/7 support
Get a helpful human reply in ±15 seconds!

Hide My Boost
We've developed this unique software to protect you from bans and suspensions. It allows account sharing without flagging an account.

Secure Payments
You can pay securely with PayPal or your Credit Card via Stripe. All payments are covered with the customer protection system and money back guarantee!

Secure Web-site
SSL and HTTPS protocols are used for your 100% privacy & data safety
Welcome to our premium Atheon Kill Boosting service - the ultimate solution for Guardians seeking to conquer Destiny 2's Vault of Glass raid's formidable final boss. This offering is available for the PC, Xbox, PS4, and PS5 players.
With our highly skilled and experienced professional teammates by your side, defeating Atheon becomes effortless. Take advantage of this exceptional carry to master the intricate VoG last boss mechanics and secure the tempting loot that awaits.
Atheon Boost Highlights:
PRO Sherpa's Assistance:

Our team comprises Destiny 2 experts who have mastered the PvE aspect of the game, including the complex boss mechanics of the Vault of Glass raid. With their expertise in handling D2 raid bosses, your Atheon kill is guaranteed to be efficient, seamless, and successful.

Time-saving:

Say goodbye to countless hours spent with random fireteams trying to decipher boss mechanics and struggling for rewards. Our Atheon Kill Service ensures a quick and smooth completion, saving you valuable time and energy.

Flexible Scheduling:

We understand your time is precious. That's why our Atheon Boosting Service offers flexible scheduling options to accommodate your availability. Just let us know your preferred date and time, and our team will be ready to assist you.

Guaranteed Results

: Our Atheon carry comes with a 100% guaranteed result. If, by any chance, we don't secure an Atheon kill for you, we'll keep working until the objective is met.

Loot and Rewards:

Secure a kill with our professional team to access exclusive loot and rewards associated with the Vault of Glass raid. The most desired item is the Vex Mythoclast Exotic fusion rifle, available for sale at a special price at our online store. Enhance your Guardian's arsenal with powerful weapons, high-tier armor sets, and unique cosmetics that set you apart from other Guardians.

Here's D2 Atheon loot list:

Vex Mythoclast (Solar Fusion Rifle);
Praedyth's Revenge (Kinetic Sniper Rifle);
Corrective Measure (Void Machine Gun);
Hezen Vengeance (Solar Rocket Launcher);
Battlecage of Kabr (Helmet);
Kabr's Wrath (Chest).

Top-tier security:

Your safety and privacy are fundamental to us. You can be 100% sure that your account and personal information are always protected.
Don't let Atheon's challenge and complex mechanics stand in your way. Secure your Atheon kill today with our top-of-the-line boosting service and experience the satisfaction of conquering Destiny 2's most daunting boss while obtaining some of the game's most desirable rewards.
Destiny 2 Atheon Kill: General information
Killing Atheon, the central figure in Destiny 2's Vault of Glass raid, you take over a Vex Axis Mind. This boss is also known as the "Time's Conflux."
Atheon is uniquely positioned in the complex Vex hierarchy, serving as the confluence point for all potential timelines and realities in the Vex network. This mysterious entity has the power to manipulate time, allowing it to exist across various temporal dimensions simultaneously.
Atheon's primary purpose within the Vex system is to oversee its ultimate goal - to write themselves into the fabric of the universe itself, thereby ensuring their existence in all realities. The Vex's experiments with time are done in a specific location known as the VoG raid, a place where the line between reality and impossibility is blurred.
You will encounter Atheon at the end of the Vault of Glass, where the Vex attempt to make their reality the only one that exists. It's a reality where they are victorious in every possible timeline. Should they choose to accept it, the Guardians' mission is to defeat Atheon and thwart the Vex's master plan, thus ensuring the preservation of free will across the universe. And our sherpas are right here to help you do it!
In Destiny 2 Lightfall, Atheon Boosts are still popular among our customers because of the super-powerful rewards, including the must-have Vex Mythoclast exotic dropping from this boss.
ETA:
Average starting time: 1-3 hours
Average Execution time: 1-4 hours
Rewards you will get:
Atheon Boss

defeat;
Chance to get

Vex Mythoclast Exotic Fusion Rifle

;
Exp for your Season Pass and Artifact level;
A chance to get other rng-based rewards during the completion.
Options available:
Normal:

We will complete the raid on

Normal difficulty

.

Master:

We will complete the raid on

Master difficulty

.

Recovery:

an experienced player will securely log into your account and do all the work for you.

Sherpa:

you will play your character yourself with a group of our professional player(s).
Requirements + Important notes:
1600+ Power Level

Beyond Light DLC