Fatebringer God Roll Boost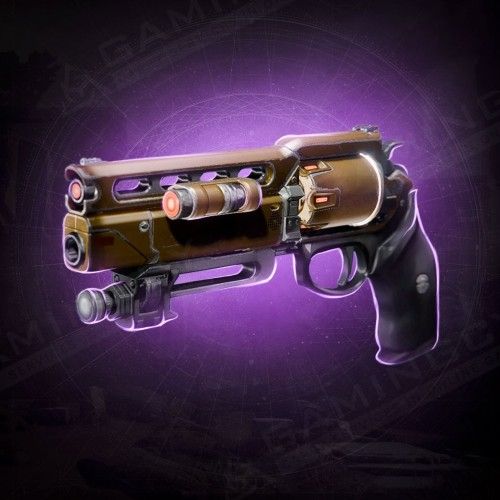 24/7 support
Get a helpful human reply in ±15 seconds!

Hide My Boost
We've developed this unique software to protect you from bans and suspensions. It allows account sharing without flagging an account.

Secure Payments
You can pay securely with PayPal or your Credit Card via Stripe. All payments are covered with the customer protection system and money back guarantee!

Secure Web-site
SSL and HTTPS protocols are used for your 100% privacy & data safety

Enlarge your collections!
An extensive list of unique & rare collectibles makes your gameplay brighter and your whole account more precious!
On this page, we're introducing an exclusive offer allowing you to buy the Fatebringer boost and farm this weapon's God Roll: it's extraordinary Legendary Kinetic Hand Cannon in Destiny 2. Our site provides access to top-tier carries offered by experienced D2 players with extensive expertise and knowledge. They are skilled in efficiently acquiring any in-game item you desire. Whether you want to unlock this legendary weapon, secure the highly sought-after God Roll, or obtain a specific combination of perks, our professional gamers will skillfully farm the Fatebringer on your behalf, ensuring a seamless experience.
Our services cater to players on all gaming platforms, including PlayStation, PC, and Xbox, ensuring that everyone can benefit from our exceptional assistance. Join us today and explore the convenience of boosting and enhancing your Destiny 2 journey.
Why buying the Fatebringer is a must-have?
Unlocking the Fatebringer stands tall as one of the best Hand Cannons in Destiny 2. Embraced by both seasoned players tackling challenging end-game content and casual adventurers engaging in more easy activities, it has earned its place among the meta arsenals. However, before embarking on the quest to acquire this coveted weapon, there are crucial details to familiarize yourself with. Understanding how to get it, including its alternate option, and discerning the most optimal perks are essential requirements on this task.
How to Get the Fatebringer?
The Fatebringer, a weapon coveted by many Guardians, drops in the Vault of Glass raid in Destiny 2. Your path to obtaining this legendary hand cannon intertwines with encounter chests.
However, while farming the Fatebringer, it's essential to understand that its drop chance is not guaranteed. Moreover, securing the desired combination of perks or the highly sought-after God Roll may necessitate a relentless pursuit, undertaking numerous attempts with steadfast determination. Fortunately, Gamingcy is a perfect solution, offering the Fatebringer boost to circumvent the grueling grind. Our comprehensive carry services are meticulously tailored to cater to the diverse needs of all Destiny 2 players, presenting a cost-effective and practical route to acquiring this legendary Hand Cannon with your preferred perks.
The Perks of the Fatebringer and the God Roll
Fatebringer is a legendary hand cannon in Destiny 2 with the following base statistics:
RPM (Rounds per Minute): 140
Impact: 84
Range: 46
Stability: 57
Handling: 55
Reload Speed: 46
Magazine size: 11
These base stats can be boosted by the various perks and mods that the weapon can roll with.
Fatebringer god roll for PVE:
Barrel

: Fluted Barrel (Stability +5, Handling +15)

Magazine

: Accurized Rounds (Range +10)

Perk 1

: Explosive Payload

Perk 2

: Firefly
The judicious selection of Barrel and Magazine perks becomes pivotal in enhancing both Stability and Range, granting a palpable sense of efficacy, while concurrently improving the Handling stat. These careful choices ensure that Fatebringer not only excels in function but also delivers a satisfying and gratifying experience. In the event that acquiring these specific perks proves elusive, alternatives such as Full Bore and Hammer-Forged Rifling step forward as exceptional choices, skillfully augmenting the Range stat to maximize the weapon's potential. Another enticing option for the Magazine is Tactical Mag, a desirable selection that amplifies reload speed and bolsters ammunition capacity, granting you the advantage of sustained firepower.
Fatebringer god roll for PVP:
Barrel

: Hammer-Forged Rifling (Range +10)

Magazine

: Accurized Rounds (Range +10)

Perk 1

: Killing Wind

Perk 2

: Kill Clip
For those desiring unparalleled long-range prowess, the formidable pairing of Hammer-Forged Rifling and Accurized Rounds emerges as the pinnacle of enhancement. By seamlessly increasing the Range stat by a substantial 20 points, Fatebringer's overall Range reaches an impressive 70. This significant boost enables the weapon to compete with confidence in engagements spanning greater distances, proving invaluable when maneuvering past snipers strategically positioned in their respective lanes. Embrace the potential that lies within Fatebringer's arsenal, for with these enhancements, you possess the means to excel in any encounter, deftly slipping by adversaries with precision and finesse.
ETA:
Average starting time: 1-3 hours
Average Execution time: 1-2 days
Rewards you will get:
Fatebringer

Legendary Hand Cannon.
Unique Armor and Weapon drops from the Vault of Glass raid.
Exp for your Season Pass and Artifact level.
Options available:
Recovery:

an experienced player will securely log into your account and do all the work for you.

Sherpa:

you will play your character yourself with a group of our professional player(s).

Random Roll

: a weapon with

random perk

combos.

Rolls with Guaranteed Perk

: We will get you a weapon with the

desired perk

roll.

God roll:

We will get you a weapon with the desired

god roll

.
Requirements: