Hezen Vengeance Boost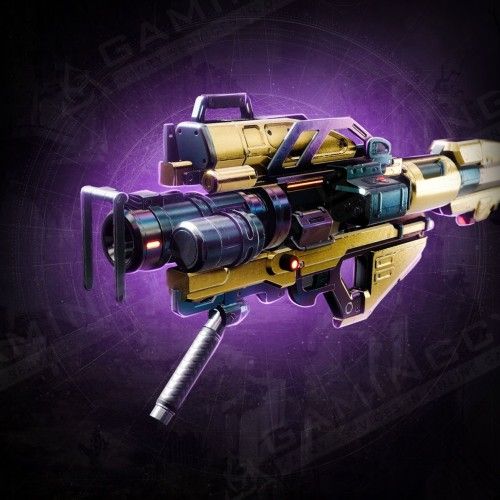 24/7 support
Get a helpful human reply in ±15 seconds!

Hide My Boost
We've developed this unique software to protect you from bans and suspensions. It allows account sharing without flagging an account.

Secure Payments
You can pay securely with PayPal or your Credit Card via Stripe. All payments are covered with the customer protection system and money back guarantee!

Secure Web-site
SSL and HTTPS protocols are used for your 100% privacy & data safety

Enlarge your collections!
An extensive list of unique & rare collectibles makes your gameplay brighter and your whole account more precious!
Presenting our exclusive offer that lets you buy Hezen Vengeance boost – an extraordinary VoG Legendary Power Rocket Launcher that has found its home in Destiny 2 Lightfall. Unveil its matchless potential through our premier carry services, meticulously delivered by seasoned veterans of D2. With their profound mastery and expertise, we guarantee the swift unlocking of your coveted weapons. Whether it's the legendary rocket launcher itself, the elusive God Roll, or specific perks you're after, our adept gamers will tirelessly farm the Hezen Vengeance, ensuring a seamless and immensely gratifying endeavor.
Irrespective of your chosen gaming platform – PlayStation, PC, or Xbox – our services extend to all players, ensuring that every individual can immerse themselves in the magnificence of our unparalleled support. Embark on your Destiny 2 odyssey with us today, and relish in the sheer convenience of boosting your gameplay to levels that are nothing short of awe-inspiring.
Why You Should Buy D2 Hezen Vengeance
Hezen Vengeance purchase boasts several strengths that make it a notable weapon:
High Blast Radius

: Blast Radius affects the area of effect of the rocket's explosion, making it more effective against groups of enemies.

Solar Damage

: As a SRL, it deals Solar damage, which can be particularly effective against enemies weak to Solar damage types.

High Velocity

: The high Velocity stat ensures that the rocket reaches its target quickly, reducing the chances of enemies evading the explosion.

High Ammo Inventory

: With an inventory size of 50, you can carry a good amount of ammunition, allowing for sustained damage in encounters.
How to Get the Hezen Vengeance?
Hezen Vengeance can be obtained from the Vault of Glass raid. It was initially available in Destiny and D2 and could be acquired from the Gatekeeper encounter in the first part of the game and the Atheon encounter in Destiny 2. After being removed from this MMOG, it was re-added in Season of the Splicer with the re-release of Vault of Glass. In Lightfall, it's also highly desired, especially its timelost version which can be received from the Master VoG runs.
The Perks of the Hezen Vengeance and the God Roll
Behold the Hezen Vengeance Rocket Launcher, its base stats revealing its power:
Blast Radius: 20
Velocity: 79
Stability: 29
Handling: 23
Reload Speed: 60
Rounds Per Minute: 25
Magazine: 1
Aim Assistance: 35
Inventory Size: 50
Zoom: 20
Airborne Effectiveness: 3
Recoil: 65
The pursuit of the God Roll for the Hezen Vengeance is a path guided by individual preferences and playstyles. For PvE and PvP, here are some recommended perk combinations:
For PvE activities, you'll want perks that enhance the rocket launcher's damage potential and utility against enemies.
Barrel

: A recommended barrel option is Hard Launch, which increases Velocity (+15), but slightly decreases Stability (-10) and Blast Radius (-5).

Magazine

: The Impact Casing perk is a great choice as it increases Stability (+10).

Perk 1

: Impulse Amplifier is a popular choice, significantly increasing the Velocity stat, which in turn improves the rocket's flight speed and overall effectiveness.

Perk 2

: Lasting Impression is a valuable perk, causing rockets to create an area of effect explosion after the rocket's impact, dealing additional damage to nearby enemies
For PvP activities, you'll want perks that enhance your rocket launcher's performance in competitive situations.
Barrel

: Consider using Volatile Launch or Confined Launch, both of which provide adjustments to rocket velocity and blast radius.

Magazine

: Impact Casing is still a strong choice as it increases damage on direct hits.

Perk 1

: Depending on your playstyle, you might prefer Auto-Loading Holster for quick reloads after holstering the weapon or Impulse Amplifier for increased Velocity.

Perk 2:

Vorpal Weapon is a valuable perk for PvP, providing increased damage against bosses, vehicles, and Guardians with their Super active.
What Makes the Hezen Vengeance Worth The Farm?
Farming the Hezen Vengeance Rocket Launcher in Destiny 2 necessitates deep dedication, exceptional prowess, and significant effort. Nevertheless, not all players possess the leisure or expertise to navigate this demanding journey. But worry not; Gamingcy's proficient boosting services will bridge this gap.
Within our esteemed team reside seasoned Destiny 2 sherpas adorned with intricate knowledge and exceptional skills. They wholeheartedly undertake the task of Hezen Vengeance farming on your behalf, offering a comprehensive solution that enhances your gaming venture. Swift and entirely secure. Whether you're a battle-hardened veteran or a fresh newcomer, the allure of unlocking the legendary Hezen Vengeance rocket launcher should never be underestimated.
Invest your trust in Gamingcy, and let us propel your Destiny 2 advancement to the summit. Through our unwavering boosts, you will wield this exceptional weapon with resolute confidence, triumphantly prevailing in any battle. Embrace our expertise and embark on a transaction that will redefine your Destiny 2 experience!
ETA:
Average starting time: 1-3 hours
Average Execution time: 1-2 days
Rewards you will get:
Hezen Vengeance

Legendary Power Rocket Launcher.
Unique Armor and Weapon drops from the Vault of Glass raid.
Exp for your Season Pass and Artifact level.
Options available:
Recovery:

an experienced player will securely log into your account and do all the work for you.

Sherpa:

you will play your character yourself with a group of our professional player(s).

Random Roll

: a weapon with

random perk

combos.

Rolls with Guaranteed Perk

: We will get you a weapon with the

desired perk

roll.

God roll:

We will get you a weapon with the desired

god roll

.
Requirements: