Garden of Salvation Boost


Enjoy professional Destiny 2 Garden of Salvation boost at Gamingcy. At our site, you will discover comprehensive solutions for any of your requests within this raid. We provide services for PS4, PS5, Xbox, and PC platforms. Conquer all weekly challenges, gather all secret chests, solve all instance puzzles, and get exclusive raid gear, armor, and powerful exotics with top-tier sherpas. Buy D2 GoS boosting at our store and clear the most hardcore encounters in Lightfall without a hitch!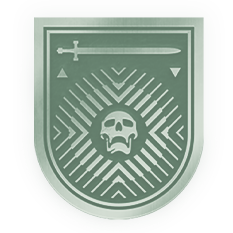 Complete the GoS raid hassle-free with professional D2 players: recovery or sherpa carries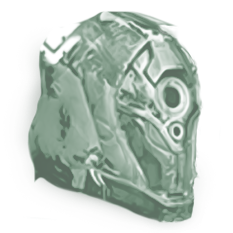 Get new GoS Raid weapons, mods, emblems, and Armor sets!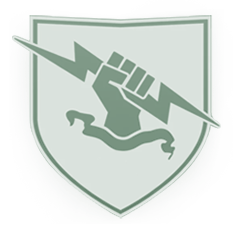 24/7 support: get a helpful human reply in ± 15 seconds!
Garden of Salvation Carry is your fast gateway to completing the weekly challenges in Lightfall. Through the guidance of our PRO raid sherpas, you'll navigate complex encounters, defeat every boss, and acquire coveted loot. Destiny 2 GoS raid runs, executed by our elite fire teams, permit you to obtain essential rewards, bypassing the frustration of recurrent failures typical of matchmaking groups. Clear this legendary Shadowkeep instance with assurance, and elevate your entire PvE experience to the top!
Garden of Salvation Carry:
Everything you need to know
Garden of Salvation carries imply fast runs with PRO sherpas through this iconic raid which is a part of Destiny 2's Shadowkeep expansion. It has captured the interest of countless players with its challenging mechanics, intricate puzzles, and rewarding loot. While it's an exhilarating experience for high-exp players, it can be daunting for newbies or those lacking a skilled fireteam. Our GoS boosts are meant to help such players. Here's the general information you need about services you will find within this category of our store.
What is Garden of Salvation Carry?

: It's a professional service where expert Destiny 2 players, often called sherpas, guide you through the various encounters of the GoS raid. Whether you're an experienced gamer looking to hone your skills or a beginner aiming to complete the instance for the first time, our players can complete the run according to your needs.

The Raid Structure:

Garden of Salvation consists of multiple encounters, including defeating the Consecrated Mind, managing buffs, using tethers, and taking on the Sanctified Mind in the final fight. Gamingcty will guide you through them, ensuring you understand and complete every aspect.

Rewards and Triumphs:

Completing the GoS raid offers unique loot, such as armor, raid mods, and Vex Mind Components. Our boosting service ensures you clear the encounters, maximize rewards, and accomplish associated challenges.

Preparation and Requirements

: Our sherpas will guide you on the weapons, subclasses, and mods required during the run. Familiarizing yourself with key equipment like Izanagi's Burden or The Mountaintop and understanding class-specific tactics will significantly enhance your raid progress.

Learning and Skill Growth

: Our expert sherpas explain the mechanics, share tactics and strategies, and ensure that you develop the necessary knowledge to take on similar raids in the future.

Flexible Options

: Whether you need assistance with a specific encounter or wish to run through the entire raid, our offerings can be tailored to suit your preferences. Gamingcy offers different boosting packages, ranging from weekly challenges to flawless runs.

Cost and Availability

: Prices for our carries vary based on the difficulty, time required, and amount of the sherpas needed to complete this or another order. Researching our offerings within this page will help you find an option that fits your budget and schedule.
Garden of Salvation Boost:
Clear all Encounters with our Sherpas
Buy Garden of Salvation boosting, one of Destiny 2's most engaging raids, and get a fast run through an intricate labyrinth filled with complex puzzles, challenging bosses, and mechanics that demand precision and teamplay. Below, we'll explore the core mechanics of the encounters that make up this unique instance, providing comprehensive information about the Garden of Salvation's distinct challenges.
Opening the Door - Tether Mechanic:

The raid begins with an introduction to the tether mechanic, where Guardians must link themselves to open the gateway to the Black Garden. It demands a decent fireteam and spatial awareness, as you must align yourself properly to form a connection.

The Consecrated Mind - Voltaic Overflow & Motes:

This encounter involves managing the Voltaic Overflow debuff and collecting motes to progress. The group should be divided into Mote Team and Platform Team. Mote players kill enemies and deposit motes in relays, while Platform Team members rebuild platforms and manage the boss. Coordination and clear communication are essential here. However, with Gamingcy's sherpas by your side, it won't be a problem.

Summoning the Consecrated Mind - Angelics & Relays:

Guardians must defeat Angelics, unlock barriers, and defend relays in this phase. A team must tether to summon the Consecrated Mind, fend off Hobgoblins and Angelics, and manage buffs effectively. The challenge lies in multitasking and prioritizing objectives.

Defeating the Consecrated Mind - Enlightened Buff & Eye Mechanic:

Breaking the Consecrated Mind's shield with the Enlightened buff and shooting the correct boss eyes to free trapped players adds layers of complexity to this encounter. Understanding the visual cues and acting swiftly is essential to success.

Sanctified Mind, Sole Inherent - Linking Symbols & Damage Phase

: The final boss encounter features linking symbols for the damage phase, requiring players to tether in specific patterns. Coordination to divide tasks, especially during the damage phase, is crucial. Using tether chains strategically, targeting the boss's shoulder and knee for portals, and avoiding water damage are key aspects of this intense battle.

Secret Chests and Bonus Mechanics:

Besides the main encounters, the Garden of Salvation also offers hidden chests with additional loot. Consider picking the "Secret Chests" extra option when you purchase Garden of Salvation loot runs if you want our fire team to help you find them and unlock those must-have rewards.

Weapons and Subclass Considerations:

Different encounters may favor specific weapons or subclasses. For example, Titans with Sunbreakers and Sentinels offer support in some phases, and Izanagi's Burden or Wendigo-GL3 are recommended for particular encounters. Understanding these synergies enriches the gameplay experience.
In summary, our Garden of Salvation raid boosts blends strategy, teamwork, understanding of unique mechanics, and adaptation. Each phase builds upon the previous one, weaving a rich
Our reviews
4/6/2023
Smooth transaction
Smooth transaction, everything worked fine. Highly recommended.
10/13/2022
Very quick and amazing service...
Very quick and amazing service. Very friendly support and professional.
12/1/2022
Very quick Service
Very quick Service i buy and After 5 min First Write via discord And Prozess Time very quik and friendly Support best Service for boost on Same đây without Lo...
8/28/2022
Fast service and good support...
Fast service and good support
7/25/2022
It was a quick and professional…...
It was a quick and professional service. Boosters were nice and know their stuff. It was how you expect it to be :).
9/3/2022
The group went well
The group went well, had no issues took less than an hour.
10/14/2022
Shadowlands KSM
Ordered the Shadowlands KSM and the team was very helpful and friendly. Was a smooth and fast experience overall, would recommend.
8/23/2022
Fanzastic :)
The Group was amazing! Fast and 100% save! 😁 My next order will come!
9/27/2022
Fast and good delivery of Mythic+…...
Fast and good delivery of Mythic+ dungeons! Thank you! You will see me again
11/7/2022
Great service
Great service! Their team was professional and vey easy to deal with. They did exactly what they promised they would do! I look forward to using their service...
2/6/2023
Quick, fair, understanding and kind...
Service was quick, painless and minimal in tears! Support rep was available, reassuring, and responsive at every turn leading up to the scheduled raid. Even end...
4/15/2023
Perfect Service very fast thanks a l...
Perfect Service very fast thanks a lot
3/15/2023
Awesome service
Awesome staff. Fast and very professional. I will certanly use this service again!
9/9/2022
The raid was really great!...
The raid was really great! Very fast, no wipes, instructions are clear. I would do it again next time. Worth the price. Thank you very much.
10/24/2022
It was a super quick and easy run...
It was a super quick and easy run. The people were nice and inviting. It is exactly what one would expect and hope for.
4/19/2023
Wonderful customer service...
Wonderful customer service, constantly stayed in touch with me and let me know what was happening. Very fast and efficient work, happy with the results and wil...
12/21/2022
The newbie that got help
I was worried Bc I'm new to WoW that this would be rough. I did 8 mythic 0 dungeons with a Pro team and it was fun I left with my ilvl almost 372. The team was ...
11/2/2022
Very professional runs
Very professional runs. I had ordered something that required some coordination (multiple raids and runs) and it was all handled very easily on my side. Great...
1/3/2023
The quickness and knowledge of each…...
The quickness and knowledge of each dungeon was very well done. Also the knowledge of the affixes was exemplary. I will be recommending these folks to my friend...
9/11/2022
Great Service, Fun Dun
Great and fun run! Was very easy and fun to do! Was barely 15 minutes, would highly recommend!
Garden of Salvation Challenge:
Hurry to Get your Weekly Rewards!
The Garden of Salvation raid in Destiny 2 Lightfall offers a weekly challenge that allows raiders to test their skills and earn exceptional rewards. These challenges revolve around completing specific encounters or fulfilling certain conditions within the raid, adding complexity and excitement to the experience. Completing the weekly challenge can grant Guardians access to higher-tier loot drops, including unique armor, raid mods, and Vex Mind Components. It adds to the aesthetic appeal of the player's character and can significantly enhance gameplay capabilities. The rewards for the weekly challenge may vary, and sometimes, exclusive items might be available for a limited time, making them highly sought-after. However, the most desired exotic within this instance is still the Divinity. Engaging with the Garden of Salvation's weekly challenge offers a fresh perspective on the familiar raid encounters. It promises powerful drops that contribute to your overall progress and success within the game.
Four Reasons to Buy Garden of Salvation Boosting Now
Masterful Direction and Skill: Gamingcy's top-notch sherpas bring abundant understanding and skill specific to Destiny 2 GoS raid boosts. By choosing our site, you are placing your PvE progression in the hands of expert carries, able to lead you through the complex challenges and encounters unique to this raid. With their help, a triumphant and satisfying gaming experience is ensured.
Customized Offerings: Gamingct provides various adaptable services to meet your specific objectives and preferences during the boost. Whether you prefer to participate actively with our "Guide" option or opt for our managed (recovery) service, where a professional player controls your Guardian, Gamingcy will tailor the experience to your needs. Extras like obtaining hidden treasures or conquering weekly elite challenges can be integrated to elevate your raiding adventure.
Swift and User-Friendly: Garden of Salvation runs can be intimidating and time-consuming, particularly for those with limited playtime or other commitments. D2 GoS carries by Gamingcy are meant to save you time by teaming you up with experienced players capable of leading you effortlessly through the raid. It lets you focus on other aspects of the game or personal responsibilities, enhancing your Destiny 2 experience by making it more enjoyable and stress-free.
Safe and Reliable: At Gamingcy, the protection of your account and satisfaction with the carry are paramount. Every sherpa undergoes a rigorous vetting process to confirm they have the essential expertise, experience, and a proven track record of integrity. Gamingcy utilizes cutting-edge security measures to shield your account information and maintain confidentiality when using our service. Furthermore, our 24/7 customer service ensures a seamless and satisfying journey from start to finish.
easy
Number ONE goal of our team is to make your time spent with us hassle-free and enjoyable
fast
We value your time and perfectly understand how important it is to get your boost right away!
effective
We know everything about online gaming. All of our 2067 boosters are members of top world guilds since early game expansions
safe
Secure Paypal payments;
Verified Trustpilot reviews;
Exclusive Hide My Boost system;
SSL and Https protocols for your 100% privacy and data safety.
Garden of Salvation Raid Carries:
Amazing Rewards Await!
Buying D2 GoS carries, set within the mysterious Black Garden, presents a thrilling run that brims with complexity and exhilaration. It's not merely a challenge; it's an opportunity to unlock astounding rewards unlike anything else in the game. With the assistance of specialized sherpa services, your path to victory is assured, and the drops that await are simply spectacular.
Exclusive to this raid are one-of-a-kind loot drops that stand out from the rest. These include rare weapons that empower your Guardian, armor that reflects your triumph, and additional items like Vex Mind Components that can boost your overall gameplay.
Destiny 2 GoS raid runs reward our beloved customers with unique mods that can be tailored to enhance your effectiveness throughout the instance. Hidden chests deliver opportunities for further loot, adding to the mystique and allure of this virtual expedition.
For those seeking the pinnacle of success, the Exotic Quest for Divinity awaits. This sought-after weapon is not just a symbol of victory but a powerful asset providing a tangible edge in battle.
The mechanics of the Garden of Salvation raid boosts are a treasure in themselves. With intricate puzzles involving tethering, Voltaic Overflow, and buff management, players are treated to a strategic challenge that requires both brain and brawn. The teamwork and synergy needed to navigate these challenges make for a rewarding experience.
Though the raid no longer yields powerful gear, it compensates with an emphasis on the intrinsic value of the instance itself. This focus on the unique aspects of the content, from its challenges to its unparalleled loot, sets the Garden of Salvation apart as a must-try adventure for Guardians seeking a game-rich in strategy and rewards.
In the final analysis, Destiny 2's GoS Raid is an unparalleled journey filled with surprises, trials, and incredible treasures. The gear is exclusive, the experience thrilling, and the memories unforgettable. Prepare yourself for an adventure that promises challenges and unparalleled rewards. The Garden of Salvation awaits; extraordinary treasures are yours for the taking!
Five Simple Steps To Get Your D2 GoS Boosts
Browse: Select the Garden of Salvation boosting service that aligns with your aspirations.
Customize Your Selection: Decide between participating directly in the raid with our "self-play" option or the "piloted" alternative where a pro gamer takes charge of your Guardian. Add extra options if desired, like specific gear drops or challenge completions, tailoring your order to meet your individual gaming goals.
Add to cart: Once you've customized your order to your satisfaction, click the "Add to cart" button. This action will slot your chosen boosting service into your virtual shopping bin.
Secure Checkout: Proceed to the checkout by clicking on the basket symbol, review your order, and supply the necessary personal and payment information. Rest assured. We employ secure payment protocols to protect your data and provide a safe transaction environment.
Order Confirmation and Coordination: An order confirmation will be sent via email after successfully processing your payment. Soon, a team member will contact you to schedule the timing of your carry service and collect any further information needed, including your account details if the "piloted" service was your choice.
shop
Choose the service you need and add it to the cart. If you have any questions - don't hesitate to ask our 24/7 support team
checkout
Follow the cart's instructions and pay securely with Paypal or with your Credit card!
process
Contact us in Discord, Skype, or Facebook messenger to confirm your order and start the service!
done
Once your service is completed, our manager will immediately inform you about it!
review
Your opinion matters! Share your experience with other customers and help us to improve!