Ancient Gospel Boost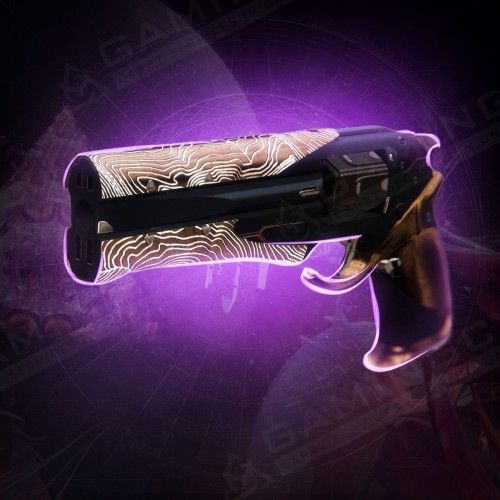 24/7 support
Get a helpful human reply in ±15 seconds!

Hide My Boost
We've developed this unique software to protect you from bans and suspensions. It allows account sharing without flagging an account.

Secure Payments
You can pay securely with PayPal or your Credit Card via Stripe. All payments are covered with the customer protection system and money back guarantee!

Secure Web-site
SSL and HTTPS protocols are used for your 100% privacy & data safety

Enlarge your collections!
An extensive list of unique & rare collectibles makes your gameplay brighter and your whole account more precious!
On this page of our site, you can buy the Ancient Gospel boost, featuring the extraordinary GoS raid Legendary Energy Hand Cannon from Destiny 2 Lightfall. Unleash the full potential of this legendary hand cannon through our premium carry services, delivered by seasoned D2 sherpas with unmatched expertise. Count on their profound knowledge to swiftly unlock your desired weaponry – be it the Ancient Gospel itself, its coveted God Roll, or specific sought-after perks.
Our skilled gamers are dedicated to farming the Ancient Gospel on your behalf, ensuring a smooth and effortless endeavor. No matter your gaming platform – PlayStation, PC, or Xbox – our services cater to all, ensuring a universally accessible and exceptional assistance.
Embark on your Destiny 2 journey today by joining us, and experience the convenience of boosting your gameplay to new heights through our boosting services.
Your Core Reasons to Buy D2 Ancient Gospel
Purchasing Ancient Gospel will grant you an amazing weapon of the Adaptive Frame archetype, which offers reliable and well-rounded performance. It has solid base stats, such as high impact, effective range, and aim assistance. Its Solar damage type makes it effective against certain enemies, and its rate of fire at 140 RPM allows for steady and consistent damage output. The weapon's curated roll and random rolls provide a variety of perks that can enhance its performance in both PvE and PvP activities.
How to Get the Ancient Gospel?
To obtain the Ancient Gospel, you must participate in the Garden of Salvation Raid. The weapon can drop from the third encounter, where you face the Vex Harpy. It's also possible to obtain Ancient Gospel from the raid's secret chests, but you need to have acquired it at least once on any character to be eligible for these exclusive rewards.
The Perks of the Ancient Gospel and the God Roll
The Ancient Gospel Hand Cannon has the following base stats:
Impact: 84
Range: 41
Stability: 58
Handling: 46
Reload Speed: 43
Rounds Per Minute: 140
Magazine: 10
Aim Assistance: 74
Recoil Direction: 100
Zoom: 14
Inventory Size: 57
Airborne Effectiveness: 10
The God Roll for Ancient Gospel depends on your preference and playstyle, but here are some recommended perk combinations for both PvE and PvP:
Ancient Gospel PvE God Roll:
Barrel

: Hammer-Forged Rifling

Magazine

: Tactical Mag

First Perk:

Rapid Hit

Second Perk:

Kill Clip or Dragonfly
For the Ancient Gospel's optimal PvE setup, choose Hammer-Forged Rifling in the barrel slot to extend range. Opt for Tactical Mag for quicker reloads, an extra round in the magazine, and improved stability. Prioritize Rapid Hit as the primary perk, maintaining consistency in endgame scenarios where quick critical kills might not be constant. This pairs excellently with Kill Clip, hastening reloads to access the damage boost. Alternatively, you can consider Dragonfly for Solar explosions, though it's often deemed unnecessary.
Ancient Gospel PvP God Roll:
Barrel

: Hammer-Forged Rifling

Magazine

: Accurized Rounds

First Perk:

Rapid Hit or Slideshot

Second Perk

: Rangefinder
For the Ancient Gospel's optimal PvP configuration, focus on enhancing range with Hammer-Forged Rifling and Accurized Rounds, collectively boosting range to an impressive 61 stat. Choose Rapid Hit for consistent headshot performance, significantly increasing reload speed. Alternatively, if mobility is your preference, opt for Slideshot, which partially reloads and enhances range after sliding. In my view, pairing Slideshot with the Rangefinder perk is particularly effective, as it raises aim assist fall-off by 30%.
Is the Ancient Gospel Worth the Farm?
Farming the Destiny 2 Hand Cannon, Ancient Gospel, demands unwavering commitment, honed skills, and relentless pursuit of perfection. However, not all players possess the time or expertise for this formidable undertaking. But fear not; Gamingcy's adept carry services are here to complete the whole process turnkey.
Our cadre includes seasoned Destiny 2 sherpas with profound knowledge and exceptional prowess. With unwavering dedication, they undertake to farm the Ancient Gospel on your behalf, offering a comprehensive solution to enhance your gaming expedition. Regardless of your experience level, the allure of unlocking the legendary Ancient Gospel hand cannon cannot be underestimated.
Put your trust in Gamingcy, your steadfast companion, and allow us to elevate your Destiny 2 odyssey. Through our boosts, you'll wield this remarkable weapon with resolute confidence, reigning supreme on the battlefield. Embrace our expertise and embark on a journey that will redefine your Destiny 2 legacy, leaving an indelible mark in the annals of time. Together, we will unlock the greatness within the Ancient Gospel, forging an unforgettable path to glory.
ETA:
Average starting time: 1-3 hours
Average Execution time: 1-5 days
Rewards you will get:
Ancient Gospel

Legendary Energy Hand Cannon.
Unique Armor and Weapon drops from the Garden of Salvation raid.
Exp for your Season Pass and Artifact level.
Options available:
Random Roll

: a weapon with

random perk

combos.

Rolls with Guaranteed Perk

: We will get you a weapon with the

desired perk

roll.

God roll:

We will get you a weapon with the desired

god roll

.
Requirements:
1600+ Power Level

Shadowkeep DLC

Recovery

(an experienced player will securely log into your account and do all the work for you)