Destiny 2 Divinity Boost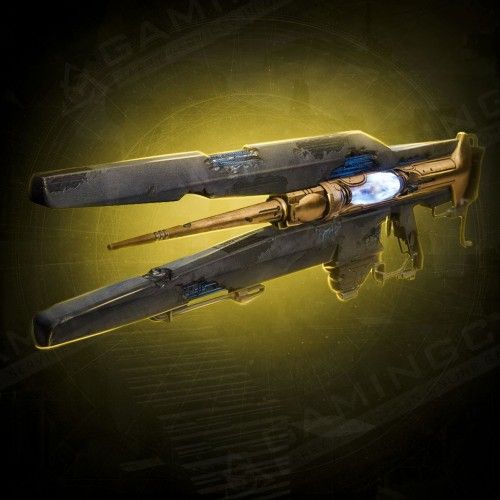 Boosting Schedule
Set the time when the booster may play your account with your manager. We can provide your whole carry while you're AFK without disturbing your usual gaming time!

24/7 support
Get a helpful human reply in ±15 seconds!

Hide My Boost
We've developed this unique software to protect you from bans and suspensions. It allows account sharing without flagging an account.

Secure Payments
You can pay securely with PayPal or your Credit Card via Stripe. All payments are covered with the customer protection system and money back guarantee!

Secure Web-site
SSL and HTTPS protocols are used for your 100% privacy & data safety
You can buy Divinity Boost in Destiny 2 Lightfall at our site: we offer this service to all PC, PS, and Xbox gamers worldwide.
Have you had countless unsuccessful ventures in the Garden of Salvation raid, repeatedly disappointed in your quest to secure the highly prized Divinity exotic fusion rifle? This service is a perfect solution! With our dedicated team of professional Destiny 2 gamers, you will get this weapon with a 100% guarantee!
Divinity, the Exotic Trace Rifle in Destiny 2, signifies power and prestige. Celebrated for its persistent damage, the rifle's capacity to debilitate enemies and deal burst damage is unsurpassed. Each successive fire round envelops the target in a field, weakening and stunning it. Furthermore, this lethal weapon imposes a 30% global damage debuff on its targets, making it an indispensable choice for completing challenging PvE encounters, notably the raid bosses.
We understand the frustrations stemming from the relentless grind in the Garden of Salvation, uncertain of achieving your goal to obtain this intensely desired exotic rifle. That's where our seasoned PRO gamers step in, equipped to provide the necessary assistance.
Our PRO gamer will complete all requirements for this weapon by playing your account (recovery option). Alternatively, you can buy the self-played boost: in this case, you'll play with an elite team of skilled players committed to helping you secure this powerful and exotic weapon. Together, we'll complete the Garden of Salvation raid until the D2 Divinity trace rifle rightfully belongs to you. You'll also have plentiful chances to acquire other invaluable rewards throughout this carry. Seize this opportunity to enhance your gameplay to unparalleled heights!
How to Obtain Divinity
To get the Divinity Exotic Trace Rifle in Destiny 2, you will need to complete the Divine Fragmentation quest and a few specific steps within the Garden of Salvation raid, all in the same instance. Here is a comprehensive guide on how to get this weapon:
Start the Divine Fragmentation Quest:

Go to the Moon and head to Sorrow's Harbor. Here, you must make your way to the Lunar Battlegrounds. Look for a cave where you'll find a Vex Gate. Defeat the Vex Minotaur boss to pick up the Divine Fragmentation quest.

Complete the Divine Fragmentation Quest:

The quest consists of several steps, including analyzing Vex cores and repairing the Decryption Core.

Complete the Garden of Salvation raid:

To get Divinity, you must complete the laser puzzles and defeat the last raid boss within the same run.
Divinity is a powerful Exotic Trace Rifle that can debuff enemies after sustained fire, increasing the damage dealt by the entire Fireteam.
Perks of Divinity
The Divinity is a remarkable trace rifle equipped with the following perks:
Judgment

- Unleashing sustained damage with this weapon envelops the target in a debilitating field, weakening and stunning them. Particularly effective against [Disruption] Overload Champions.

Penance

- Targets affected by Judgment for an extended period face a powerful burst of additional damage.
Strengths of Divinity
Divinity's strengths lie in its ability to deal sustained damage, create a critical hit cage, and apply a significant weakening debuff to enemies. These attributes make it an excellent choice for taking down tough PvE enemies, especially in raids and high-end activities.
Why is the Divinity Worth Farming?
Farming Divinity is highly desired because of its effectiveness in dealing with challenging PvE encounters, particularly in raids. Its ability to weaken enemies and boost critical hit damage makes it a valuable asset for any raid team. Players often seek out to farm Divinity to improve their chances of success in end-game content and to tackle formidable opponents more efficiently.
Unlocking the Divinity is a formidable challenge, for it is an exclusive reward found only within the daunting Garden of Salvation raid. Acquiring this exotic fusion rifle is a testament to a Guardian's skill and unwavering determination—a remarkable achievement worthy of pride. Embrace the opportunity to elevate your arsenal with this immensely powerful weapon, granting you the means to dominate your adversaries.
Now is the perfect moment to take full advantage of our professional boosting service, ensuring a swift acquisition of the D2 Divinity rifle. Empower your Guardian with unparalleled might by making this purchase, and get ready to wield this exotic weapon with a profound sense of accomplishment.
ETA:
Average starting time: 1-3 hours
Average Execution time: 8-9 hours
Rewards you will get:
Divinity Exotic Trace Rifle;
Unique Armor and Weapon drops from the Garden of Salvation;
Exp for your Season Pass and Artifact level.
Requirements

+ Important notes:
1600+ Power Leve

l

Shadowkeep DLC

Recovery

(an experienced player will securely log into your account and do all the work for you)