Sacred Provenance Boost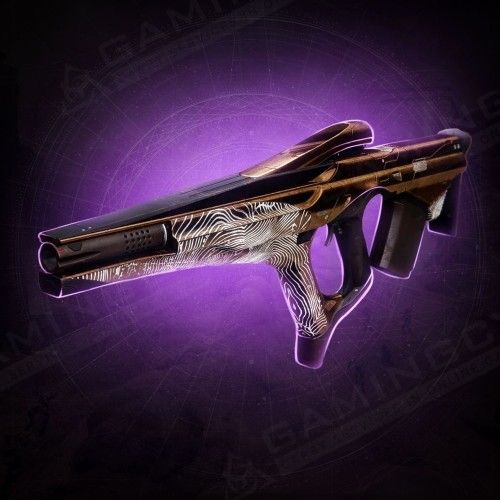 24/7 support
Get a helpful human reply in ±15 seconds!

Hide My Boost
We've developed this unique software to protect you from bans and suspensions. It allows account sharing without flagging an account.

Secure Payments
You can pay securely with PayPal or your Credit Card via Stripe. All payments are covered with the customer protection system and money back guarantee!

Secure Web-site
SSL and HTTPS protocols are used for your 100% privacy & data safety

Enlarge your collections!
An extensive list of unique & rare collectibles makes your gameplay brighter and your whole account more precious!
On this page of Gamingcy's Site, you can buy Sacred Provenance Boost, an exquisite GoS raid Legendary Kinetic Pulse Rifle that has found its home in Destiny 2 Lightfall. This weapon harbors untapped potential, and we extend to you the chance to unlock its unmatched capabilities through our elite carries. These services are meticulously provided by seasoned D2 veterans, individuals who have immersed themselves in the game's intricacies. Their expertise and knowledge guarantee the swift unlocking of your most coveted armament. Whether your desire is the legendary pulse rifle itself, the elusive God Roll configuration, or specific perks to suit your playstyle, our professional gamers stand ready to embark on the diligent endeavor of farming the Sacred Provenance on your behalf. The outcome is a seamlessly gratifying experience, where every detail is finely tuned.
Regardless of your chosen gaming platform - be it PlayStation, PC, or Xbox - our services transcend boundaries. We pledge an unparalleled level of assistance to every player, ensuring that each individual can luxuriate in the brilliance of our guidance. Embark on your Destiny 2 odyssey alongside us today, and savor the sheer convenience of boosting and propelling your gameplay to awe-inspiring heights. Your journey will be elevated, your gameplay refined, and your experience enriched by the mastery of the Sacred Provenance.
Your Core Reasons to Buy D2 Sacred Provenance
Sacred Provenance buying is notable for its high impact and range stats, making it effective at longer distances. Its aggressive burst fire can deliver significant damage per shot, making it suitable for taking down tougher enemies. It has been one of the game's meta and the community's favorites for a long time, so we advise you to pay attention to farming this D2 gun.
How to Get Sacred Provenance?
Sacred Provenance can be acquired by completing encounters in the Garden of Salvation raid on the Moon. It's a raid-specific drop, so you'll need to participate in the Garden of Salvation raid to have a chance to obtain this weapon. The pulse rifle becomes available after you triumph over the third challenge, facing the Consecrated Mind boss. Note that the Sacred Provenance has a chance to appear in the raid's hidden caches too. Yet, to unlock this possibility, you must have secured it once on any character. There's no alternative route to acquire the Sacred Provenance, so brace yourself for an intense session and hope fortune favors you.
The Perks of the Sacred Provenance and the God Roll
Behold the Sacred Provenance Pulse Rifle, its base stats revealing its power:
Impact: 35
Range: 69
Stability: 57
Handling: 24
Reload Speed: 36
Aim Assistance: 48
Inventory Size: 52
Zoom: 18
Airborne Effectiveness: 10
Recoil: 70
Rounds Per Minute: 450
Magazine: 41
The pursuit of the God Roll for the Sacred Provenance is a path guided by individual preferences and playstyles. For PvE and PvP, here are some recommended perk combinations:
The PvE god roll for Sacred Provenance includes the following perks:
Barrel

: Arrowhead Brake (reduced recoil)

Magazine

: Extended Mag or Appended Mag (increased magazine size)

Perk 1

: Rapid Hit (increased reload speed and stability on precision hits)

Perk 2

: Kill Clip (reloading after a kill grants bonus damage on the next clip)

Masterwork

: Reload Speed or Stability
The PvP god roll for Sacred Provenance includes the following perks:
Barrel

: VolatiBarrel: Hammer-Forged Rifling (increased range)

Magazine

: High-Caliber Rounds (flinches opponents more and increases range)

Perk 1

: Outlaw (precision kills greatly decrease reload time)

Perk 2

: Kill Clip (bonus damage after reloading on a kill)

Masterwork

: Range or Stability
What Makes the Sacred Provenance Worth The Farm?
Farming the Sacred Provenance Pulse Rifle in Destiny 2 requires unwavering dedication, exceptional skill, and significant effort. However, not all players are fortunate enough to possess the spare time or expertise needed to navigate this challenging path. But don't worry; Gamingcy's professional boosting services are here to bridge this gap.
Within our esteemed team, you'll find seasoned Destiny 2 sherpas adorned with intricate knowledge and exceptional expertise. They embark tirelessly on the Sacred Provenance farming on your behalf, presenting a comprehensive solution that enhances your gaming journey. Swift and entirely secure. Whether you're a battle-hardened veteran or a fresh-faced initiate, the allure of unlocking the legendary Sacred Provenance pulse rifle must not be underestimated.
Place your trust in Gamingcy, and let us propel your Destiny 2 progress to the peak. Through our unwavering boosts, you will wield this extraordinary weapon with unwavering confidence, triumphantly dominating any battle that comes your way. Embrace our expertise and embark on a transaction that will reshape your Destiny 2 experience!
ETA:
Average starting time: 1-3 hours
Average Execution time: 1-5 days
Rewards you will get:
Sacred Provenance

Legendary Kinetic Pulse Rifle.
Unique Armor and Weapon drops from the Garden of Salvation raid.
Exp for your Season Pass and Artifact level.
Options available:
Random Roll

: a weapon with

random perk

combos.

Rolls with Guaranteed Perk

: We will get you a weapon with the

desired perk

roll.

God roll:

We will get you a weapon with the desired

god roll

.
Requirements:
1600+ Power Level

Shadowkeep DLC

Recovery

(an experienced player will securely log into your account and do all the work for you)