Found Verdict Boost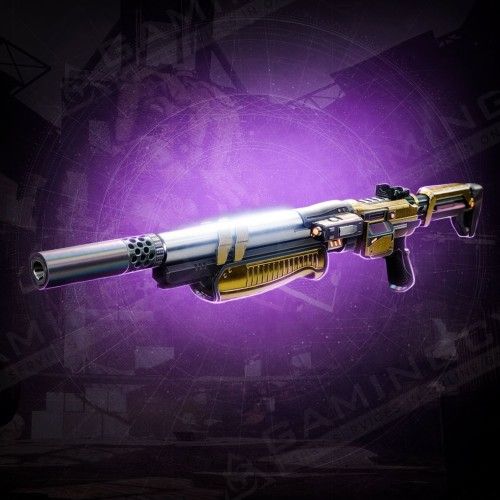 24/7 support
Get a helpful human reply in ±15 seconds!

Hide My Boost
We've developed this unique software to protect you from bans and suspensions. It allows account sharing without flagging an account.

Secure Payments
You can pay securely with PayPal or your Credit Card via Stripe. All payments are covered with the customer protection system and money back guarantee!

Secure Web-site
SSL and HTTPS protocols are used for your 100% privacy & data safety

Enlarge your collections!
An extensive list of unique & rare collectibles makes your gameplay brighter and your whole account more precious!
Introducing our exclusive offering allowing you to buy Found Verdict boost, an exceptional VoG raid Legendary Energy Shotgun gracing Destiny 2 Lightfall. Unlock its unparalleled power with our expert carry services, provided by expert D2 players. Their skill ensures swift unlocking of your desired weapon – the legendary shotgun itself, its God Roll, or specific perks. Our pros will diligently farm the Found Verdict for you, offering a seamless and gratifying experience.
Across PlayStation, PC, or Xbox, our services cater to all players, ensuring each player benefits from our outstanding assistance. Embark on your Destiny 2 journey today and relish the convenience of boosting your gameplay to the pinnacle.
Why You Should Buy D2 Found Verdict
Purchasing Found Verdict, you get a weapon whose key strength lies in its Aggressive Frame archetype, which provides hard-hitting shots that can be lethal at close range. The ability to increase its rate of fire after a kill can be advantageous in rapidly eliminating multiple enemies in quick succession. That's why, in good hands, this shotgun can be a potent meta solution.
How to Get the Found Verdict?
Found Verdict can only be obtained from the Vault of Glass raid. It has a chance to drop from the Conflux, Oracles, and Gatekeeper encounters within the raid. Additionally, after unlocking the weapon once, you can use Spoils of Conquest to acquire a random roll of the shotgun. This currency can be earned by completing various raid encounters.
The Perks of the Found Verdict and the God Roll
Behold the Found Verdict Shotgun, its base stats revealing its power:
Impact: 80
Range: 38
Stability: 30
Handling: 45
Reload Speed: 42
Rounds Per Minute: 55
Magazine: 4
Aim Assistance: 37
Recoil: 75
The pursuit of the God Roll for the Found Verdict is a path guided by individual preferences and playstyles. For PvE and PvP, here are some recommended perk combinations:
The PvE god roll for Found Verdict includes the following perks:
Barrel:

Full Choke

Magazine:

Assault Mag

Perk 1:

Auto-Loading Holster

Perk 2:

Frenzy or Vorpal Weapon
Found Verdict's slow firing rate limits perk choices. Opt for Full Choke to tighten pellet spread, enhancing close-quarters consistency. Assault Mag counters low fire rate, boosting stability; Accurized Rounds for added range.
For primary perks, avoid Full Auto Trigger System and Rewind Rounds due to slow fire rate. Choose Auto-Loading Holster to sidestep reload issues, maintaining high DPS. Opt for Frenzy for damage or Vorpal Weapon for bosses, Champions, and Supers. One-Two Punch is a niche.
The PvP god roll for Found Verdict includes the following perks:
Barrel:

Smoothbore or Rifled Barrel

Magazine:

Accurized Rounds

Perk 1:

Slideshot

Perk 2:

Opening Shot
For PvP, focus on enhancing damage range and accuracy. Opt for Smoothbore or Rifled Barrel for increased range. Accurized Rounds boost range to compete with slug shotguns. Choose Slideshot for partial reload and sliding range boost. Combine with Opening Shot for max PvP effectiveness, especially for mobile players like Titans or Hunters.
What Makes the Found Verdict Worth The Farm?
Farming the Found Verdict Shotgun in Destiny 2 demands unwavering commitment, exceptional skill, and significant effort. However, not all players possess the luxury of having extra time or expertise to navigate this challenging path. But rest assured, Gamingcy's professional boosting services are available to bridge this gap.
Within our esteemed lineup, seasoned Destiny 2 sherpas with intricate knowledge and exceptional abilities stand ready. They embark tirelessly on Found Verdict farming on your behalf, providing a comprehensive solution that enhances your gaming journey. Swift and completely secure. Whether you're a battle-hardened veteran or a fresh-faced initiate, the undeniable allure of unlocking the Legendary Found Verdict shotgun should never be underestimated.
Place your trust in Gamingcy, and allow us to propel your Destiny 2 progress to the zenith. With our unwavering boosts, you will wield this extraordinary weapon with unshakable confidence, triumphantly dominating any battle. Embrace our expertise and embark on a transaction that will redefine your Destiny 2 experience!
ETA:
Average starting time: 1-3 hours
Average Execution time: 1-2 days
Rewards you will get:
Found Verdict

Legendary Energy Shotgun;
Unique Armor and Weapon drops from the Vault of Glass raid;
Exp for your Season Pass and Artifact level.
Options available:
Recovery:

an experienced player will securely log into your account and do all the work for you.

Sherpa:

you will play your character yourself with a group of our professional player(s).

Random Roll

: a weapon with

random perk

combos.

Rolls with Guaranteed Perk

: We will get you a weapon with the

desired perk

roll.

God roll:

We will get you a weapon with the desired

god roll

.
Requirements: