Season of the Witch Seal Boost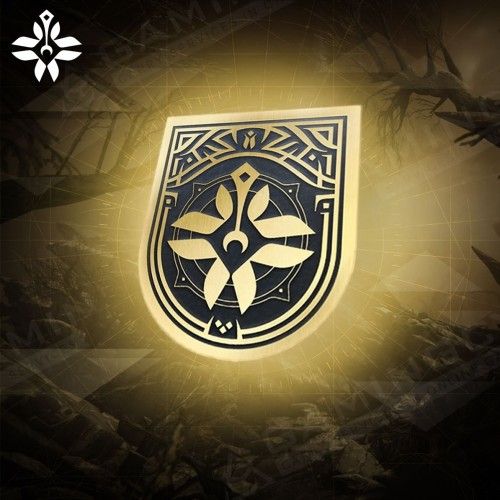 Boosting Schedule
Set the time when the booster may play your account with your manager. We can provide your whole carry while you're AFK without disturbing your usual gaming time!

24/7 support
Get a helpful human reply in ±15 seconds!

Hide My Boost
We've developed this unique software to protect you from bans and suspensions. It allows account sharing without flagging an account.

Secure Payments
You can pay securely with PayPal or your Credit Card via Stripe. All payments are covered with the customer protection system and money back guarantee!

Secure Web-site
SSL and HTTPS protocols are used for your 100% privacy & data safety
Step into Gamingcy's site, where you can buy Season of the Witch Seal boost and claim the esteemed Haruspex title in Destiny 2 Lightfall. Our services extend to players on PlayStation, PC, and Xbox platforms, offering tailored solutions.
Our adept sherpas are well-versed in all the challenges and triumphs unveiled in 2023. Through our account sharing approach, our skilled gamers will diligently take up your character's mantle, guaranteeing the fulfillment of your selected triumphs. This culminates in the coveted attainment of the Season of the Witch seal. The following triumphs in Lightfall are requisite:
The Bladed Path
Cartomancer
Arcane Collector
Resplendent Ritual
Might and Magic
Mirror, Mirror
Uncovered Truths
Tithebringer
Drawn Blades
May You Never Cease
Whether you opt for the comprehensive Season of the Witch seal package with an inclusive discount or prefer to target specific triumphs, our proficient PRO gamers will swiftly and securely accomplish your goals. With Gamingcy by your side, ascend to supremacy within Destiny 2!
The Haruspex Title Boost: How does it work?
Simplifying the acquisition of the Haruspex Title boost in Destiny 2 is our forte, thanks to our comprehensive service helmed by seasoned gamers who manage all requisites on your behalf. Our streamlined process ensures swiftness, user-friendliness, and intuitive guidance at each step. Here's an elucidation of the process:
Select Triumphs:

Pick the Triumphs you intend to unlock during the Season of the Witch seal carry. Our assortment of Triumphs caters to diverse goals and progression levels.

Secure Payment:

Add your chosen Triumphs to your cart and proceed to securely pay through various methods, encompassing Visa/Mastercard and cryptocurrencies.

Personalized Communication:

Post a successful transaction, communicate with your designated manager via Discord, Skype, or Email. This tailored correspondence promptly addresses any inquiries or concerns.

Schedule Coordination:

Collaborate with your manager to determine an optimal schedule for your Destiny 2 Haruspex boosting service. Alternatively, you can opt for the earliest available PvE fireteam.

Proficient Gaming Sessions:

Our adept gamers will conduct focused gaming sessions on your account until the Triumph(s) you've procured are successfully attained. This guarantees definite results, and this step requires account sharing.

Triumph Fulfillment:

Upon task completion, we'll apprise you through Discord. At this juncture, your D2 Haruspex title will be unlocked, ushering in its accompanying rewards.

Share Your Experience:

Lastly, we humbly request that you share your Gamingcy experience on Trustpilot. Your invaluable feedback aids us in refining our services and aids fellow customers in recognizing the premier boosting website on the online landscape.
How to get the Season of the Witch Seal and Haruspex Title?
Attain the esteemed Season of the Witch Seal and the prestigious Haruspex Title in Destiny 2 by conquering an array of demanding Triumphs linked to the season. These Triumphs rigorously evaluate your skill set and teamwork prowess, presenting a diverse spectrum of tasks to conquer. From surmounting daunting challenges to employing specific subclasses, uncovering concealed chests, and adapting roles during encounters, each triumph contributes to the thrill.
The beauty lies in the fact that perfection isn't obligatory to secure the Haruspex Seal. A comprehensive grasp of triumph mechanics is all that's needed to reach triumph completion and grasp the Haruspex Title. And in moments where support is sought, Gamingcy stands ready to offer aid, ensuring your voyage toward triumph and magnificence remains seamless and delightful.
ETA:
Average starting time: 1-3 hours
Average Execution time: 1-20 days
Rewards you will get:
Full or selected Triumphs completed;
The

Haruspex Title

(all triumphs);
Exp for your Season Pass and Artifact level;
A chance to get other rng-based rewards during the completion.
Requirements + Important notes:
Account sharing

(an experienced player will securely log into your account and do all the work for you)