Spire of the Watcher Seal Boost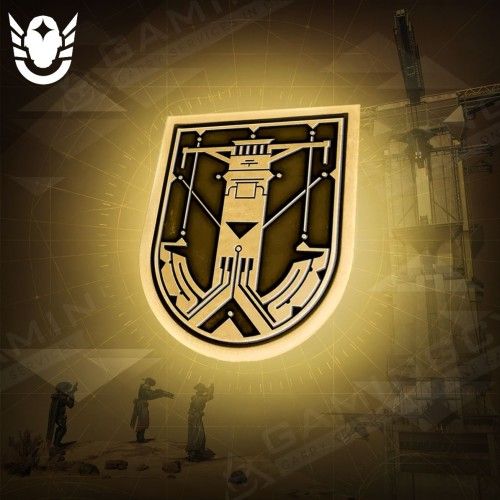 Boosting Schedule
Set the time when the booster may play your account with your manager. We can provide your whole carry while you're AFK without disturbing your usual gaming time!

24/7 support
Get a helpful human reply in ±15 seconds!

Hide My Boost
We've developed this unique software to protect you from bans and suspensions. It allows account sharing without flagging an account.

Secure Payments
You can pay securely with PayPal or your Credit Card via Stripe. All payments are covered with the customer protection system and money back guarantee!

Secure Web-site
SSL and HTTPS protocols are used for your 100% privacy & data safety
Welcome to Gamingcy's page, where you can acquire the Spire of the Watcher Seal boosting and attain the coveted Wanted title in Destiny 2 Lightfall. We extend our services to players on PlayStation, PC, and Xbox platforms. Our sherpas possess extensive knowledge of all challenges and triumphs within this D2 dungeon, which was initially introduced in 2022 during the Season of the Seraph.
Please note that this boost involves account sharing. Our expert gamers will skillfully play your character, accomplishing the chosen triumphs to unlock the Spire of the Watcher seal securely. Below is the list of required triumphs in Lightfall:
Crisis Inverted
The Magnificent One
InSPIREd Posse
Fulgurteam Strikes Thrice
Three Suns at High Noon
The Null, the Blank, and the Empty
One Class Town
Resident Vexpert
Devil in the Details
Spire of the Watcher
You have the option to purchase the entire Spire of the Watcher seal carry with a bundle discount or select specific triumphs to be swiftly and safely completed by our PRO gamers. Join forces with Gamingcy and dominate the Akelous and Persys!
The Wanted Title Boost: How does it work?
Acquiring the Wanted Title in Destiny 2 has never been easier with our all-inclusive service, expertly provided by our skilled gamers who will handle all requirements on your behalf. Our process is designed to be efficient, user-friendly, and straightforward. Here's a breakdown of how it works:
Choose Triumphs:

Select the Triumphs you wish to unlock during the Spire of the Watcher seal carry. We offer a wide range of Triumphs to cater to different objectives and stages of progression.

Add to Cart and Payment:

Once you've made your selections, add them to your cart and proceed with a secure payment. We accept various payment methods, including Visa/Mastercard and cryptocurrencies.

Contact Your Assigned Manager:

After a successful transaction, get in touch with your assigned manager through Discord, Skype, or Email. This personalized communication ensures quick resolution of any queries or concerns.

Schedule the Service:

Together with your manager, determine the most suitable schedule for your Destiny 2 Wanted boosting service. Alternatively, you can opt for the soonest available PvE fire team.

Expert Gaming Sessions

: Our professional gamers will focus on your account and diligently work on achieving the SotW Triumph(s) you've purchased. Rest assured, this guarantees the desired outcome. Please be aware that account sharing will be required for this step.

Notification and Unlocking

: Once the task is completed, we'll promptly notify you on Discord. Congratulations! Your D2 Wanted title will now be unlocked, and you can start enjoying its rewards.

Share Your Experience:

Finally, we kindly request that you share your experience with Gamingcy on Trustpilot. Your valuable feedback helps us improve our services and assists other customers in finding the premier boosting website on the internet.
How to get the Spire of the Watcher Seal and Wanted Title?
To obtain the coveted Spire of the Watcher Seal and Wanted Title in Destiny 2, you'll need to conquer a series of challenging Triumphs linked to the Spire of the Watcher dungeon. These Triumphs demand both skill and teamwork and encompass a variety of tasks, such as facing daunting challenges, utilizing specific subclasses, uncovering hidden chests, and adapting roles during encounters. Interestingly, flawless dungeon completion is not required to earn the Wanted Seal.
Here's a concise overview of some of the challenges:
The Magnificent One

: Solo all encounters in the Spire of the Watcher dungeon without leaving the activity. This feat demands completing the entire dungeon without any fireteam support—a significant test of individual prowess.

InSPIREd Posse

: Assemble a full fireteam of clanmates and conquer all encounters in the Spire of the Watcher dungeon together. Coordination with clanmates is essential to triumph in this challenge.

Fulgurteam Strikes Thrice:

Overcome all encounters in the Spire of the Watcher dungeon using a full fireteam of Arc subclasses. Team synergy and strategy with Arc subclasses are key to success here.
Apart from these challenges, you'll also need to undertake subclass-specific runs, have the same class in your fireteam, and collect armor, weapons, and an exotic bow. Additionally, finding and looting hidden chests adds further complexity and difficulty in obtaining the Seal and Title.
Keep in mind that the Spire of the Watcher dungeon requires exceptional teamwork and coordination. Throughout the dungeon, you'll face formidable bosses like Akelous, the Siren's Current, and Persys, Primordial Ruin. Understanding the mechanics of these encounters is vital for completing the Triumphs and achieving the Wanted Title. Fortunately, with Gamingcy's assistance, tackling these challenges will be a breeze.
ETA:
Average starting time: 1-3 hours
Average Execution time: 1-30 days
Rewards you will get:
Full or selected Triumphs completed;
The

Wanted Title

(all triumphs);
Chance to get

Hierarchy of Need Exotic Energy Bow

;
Exp for your Season Pass and Artifact level;
A chance to get other rng-based rewards during the completion.
Requirements + Important notes:
Witch Queen Deluxe Edition or Dungeon Key

Recovery

(an experienced player will securely log into your account and do all the work for you)