King's Fall Seal Boost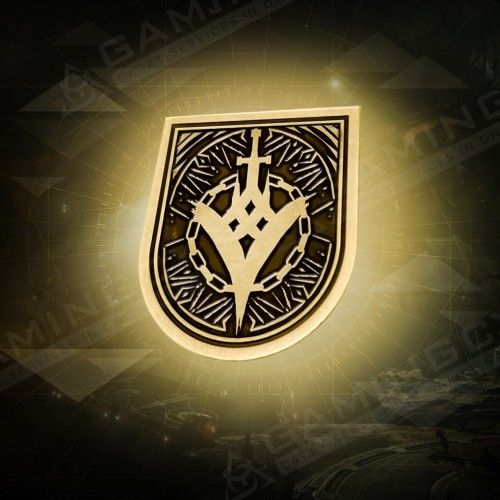 Boosting Schedule
Set the time when the booster may play your account with your manager. We can provide your whole carry while you're AFK without disturbing your usual gaming time!

24/7 support
Get a helpful human reply in ±15 seconds!

Hide My Boost
We've developed this unique software to protect you from bans and suspensions. It allows account sharing without flagging an account.

Secure Payments
You can pay securely with PayPal or your Credit Card via Stripe. All payments are covered with the customer protection system and money back guarantee!

Secure Web-site
SSL and HTTPS protocols are used for your 100% privacy & data safety
On this page of Gamingcy's site, you can buy the King's Fall Seal boosting and unlock the King Slayer title in Destiny 2 Lightfall. We provide our services for all players on PlayStation, PC, and Xbox platforms. Our sherpas are well-versed of all challenges and triumphs within this D2 raid, originally introduced in 2015 during the Taken King expansion.
This boost implies account sharing: our expert gamer will securely play your character and complete the chosen triumphs to finally unlock the King's Fall seal. Here's the list of the required triumphs in Lightfall:
King's Fall;
King's Ransom;
Court of Jesters;
Spark of Defiance;
Sunburst;
The Abyssal Society;
Hive Mind;
Controlled Dunks;
The Grass is Always Greener;
Overzealous;
Devious Thievery;
Brand Buster;
Gaze Amaze;
Taking Turns;
Under Construction;
The Floor is Lava;
Hands Off;
Overwhelming Power;
One True King;
King of Kings.
You can purchase the entire King's Fall seal carry with a bundle discount or pick particular triumphs and get them completed quickly and securely by our PRO gamers. Dominate the Dreadnaught, Oryx's flagship with Gamingcy!
The Kingslayer Title Boost: How does it work?
Buying the Kingslayer Title in Destiny 2, you get a comprehensive service from our expert gamers who will complete all requirements for you turnkey. Our process is engineered to be swift, user-friendly, and intuitive at every step. Here's how it works:
First, choose the Triumphs you wish to unlock during the King's Fall seal carry. We offer a spectrum of Triumphs to suit varying objectives and stages of progression.
Once you've made your selections, add them to your cart and proceed to secure payment. We accept a variety of payment methods, including Visa/Mastercard and cryptocurrencies.
Following a successful transaction, reach out to your assigned manager through preferred communication channels such as Discord, Skype, or Email. This individualized correspondence ensures rapid resolution of any questions or issues.
You and your manager will determine the most fitting schedule for your Destiny 2 Kingslayer boosting service. If you prefer, you may also opt to kick off with the soonest available PvE fire team.
Our professional gamers will then conduct focused gaming sessions on your account until they've achieved the KF Triumph(s) you've purchased. This ensures a guaranteed result. Please note that account sharing will be necessary for this step.
Once the task is complete, we'll notify you on Discord. At this point, your D2 Kingslayer title will be unlocked, and you can start reaping its rewards.
Lastly, we kindly ask that you share your experience with Gamingcy on Trustpilot. Your feedback helps us refine our services and assists other customers in identifying the premier boosting website on the internet.
How to get the King's Fall Seal and Kingslayer Title?
To get the King's Fall Seal and Kingslayer Title in Destiny 2, you must accomplish a series
of Triumphs tied to the King's Fall raid. These Triumphs demand skill and teamwork and involve an array of tasks. These tasks include undertaking challenges, utilizing particular subclasses, triggering hidden chests, and switching roles throughout encounters. Interestingly, you don't have to complete the raid flawlessly to earn the Kingslayer Seal.
Here's a brief rundown of some of the challenges:
«One True King» and «King of Kings»: For these challenges, you need to finish the raid on Master difficulty and all five main challenges.
«Taking Turns»: This challenge calls for completing the Golgoroth encounter without the same player taunting.
«The Floor is Lava»: Here, you need to wrap up the Daughters encounter without a Torn Between Dimensions player touching the ground.
«Overwhelming Power»: This task involves detonating enough bombs during the Oryx encounter.
Other challenges include «Controlled Dunks,» «The Grass is Always Greener,» «Overzealous,» «Devious Thievery,» «Brand Buster,» and «Gaze Amaze.»
In addition to these challenges, you also need to participate in the raid with subclass-specific runs, with the same class in the fireteam, and gather raid armor, weapons, ship, and sparrow.
Lastly, it's necessary to find and loot hidden chests, which adds to the complexity and challenge of earning the Seal and Title.
Bear in mind that the King's Fall raid requires exceptional teamwork and coordination. The raid features battles with formidable bosses like The Warpriest, Golgoroth, and Oryx, the Taken King, and includes several jumping puzzles. Understanding the mechanics of these encounters will be vital to completing the Triumphs and achieving the Kingslayer Title: however, with Gamingcy's help, it won't be a problem
ETA:
Average starting time: 1-3 hours
Average Execution time: 1-20 days
Rewards you will get:
Full or selected Triumphs completed;
The Kingslayer Title (all triumphs);
A chance to get the

Touch of Malice Exotic Scout Rifle;

Exp for your Season Pass and Artifact level;
A chance to get other rng-based rewards during the completion.
Requirements + Important notes:
1560+ Power Leve

l

The Witch Queen DLC

Recovery

(an experienced player will securely log into your account and do all the work for you)