Oryx the Taken King Boost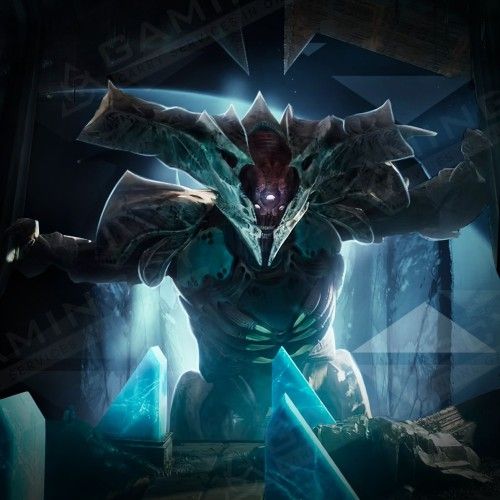 Boosting Schedule
Set the time when the booster may play your account with your manager. We can provide your whole carry while you're AFK without disturbing your usual gaming time!

24/7 support
Get a helpful human reply in ±15 seconds!

Hide My Boost
We've developed this unique software to protect you from bans and suspensions. It allows account sharing without flagging an account.

Secure Payments
You can pay securely with PayPal or your Credit Card via Stripe. All payments are covered with the customer protection system and money back guarantee!

Secure Web-site
SSL and HTTPS protocols are used for your 100% privacy & data safety
Introducing our exclusive Oryx, the Taken King Boosting service – the ultimate ally for Guardians aiming to kill the final boss in the King's Fall raid. We offer this product to all PC, Xbox, and PlayStation gamers. You can easily guarantee D2 Oryx defeat with our elite fire teams of professionals. Buy this carry to clear King's Fall raid's complex last boss mechanics and get the most sought-after loot.
Oryx Boost Features:
Elite Sherpas:

Our professional crew consists of seasoned Destiny 2 experts who have mastered every facet of the game, including the King's Fall raid and its intricate boss tactics. Their proficiency in handling Oryx's Taken Forces, Blight Bombs, and Relic Runner ensures your D2 Oryx kill is effortless, smooth, and triumphant.

Time Efficiency:

Say goodbye to wasted hours trying to defeat Oryx with random fireteams, who ignore the boss's mechanics, and stand between you and the desired drops. Our Oryx farming ensures a quick encounter clearing, saving you precious time and effort.

Adjustable Scheduling:

We acknowledge that your time is valuable. Hence, our Destiny 2 Oryx Boosting provides flexible scheduling alternatives to fit your routine. Specify your ideal date and time, and our squad will be ready to support you.

Assured Results:

Our D2 Oryx carry promises a 100% success rate. If our team fails to defeat the boss for you, we will persistently assist you until the objective is achieved. We work with the best sherpas in the game community, so any order you buy from us will be performed quickly and smoothly.

Drops and Rewards:

You can access the exclusive loot and rewards associated with the King's Fall raid by purchasing an Oryx kill with our professional team. The most coveted weapon from this raid is the Touch of Malice Exotic Scout Rifle. This service enables you to acquire this item affordably. Below is a

D2 Oryx loot list

of items that can also drop from this boss:

Helmet;
Arms;
Touch of Malice (Exotic Scout Rifle, Kinetic);
Any Weapon from Previous Encounters (chest): Doom of Chelchis, Qullim's Terminus, Defiance of Yasmin, Mindha's Reckoning, Zaouli's Bane, Smite of Merain.

100% Security:

We respect your privacy and prioritize security. Our Oryx Boosts ensure your account and personal information are always safeguarded.
Don't let the challenge of D2 KF's last boss and its complex mechanics hinder your progress. Buy Oryx kill today with our top-tier boosting service, and relish the gratification of overcoming one of Destiny 2's most intimidating bosses while amassing some of the most desirable rewards in the game.
Destiny 2 Oryx Kill: General information
Killing Oryx implies a victory over the iconic PvE boss, also known as the Taken King. It is a significant character in the Destiny 2 lore. He is the god-king of the Hive race, and his story plays a central role in shaping the narrative of the Destiny universe.
Oryx was originally a humble proto-Hive named Auryx, who, along with his two siblings, Sathona (later Savathûn) and Xi Ro (later Xivu Arath), sought power to overcome the harsh realities of their world. After making a pact with the Worm Gods, they were granted incredible power, leading to Auryx's transformation into Oryx.
Oryx possesses the unique ability to 'take' - to control other beings by tearing them from our reality, imbuing them with dark power, and then returning them under his control. This power created the Taken, a terrifying faction of enemies in Destiny 2.
After losing his son, Crota, to guardians, Oryx sought revenge, sparking the events of the "The Taken King" expansion. However, in Lightfall, Bungie added the raids rotation, allowing Guardians to complete the long-forgotten raids and get the good-old rewards with updated stats when the instance is active. That's why Oryx boost in D2 Lightfall is a big best-seller at our site.
ETA:
Average starting time: 1-3 hours
Average Execution time: 1-4 hours
Rewards you will get:
Oryx Boss

defeat
A chance to get

legendary and exotic items

A chance to get

Touch of Malice Exotic Scout Rifle

Exp for your Season Pass and Artifact level
A chance to get other rng-based rewards during the completion
Options available:
Normal:

We will complete the raid on

Normal difficulty

.

Master:

We will complete the raid on

Master difficulty

.

Recovery:

an experienced player will securely log into your account and do all the work for you.

Sherpa:

you will play your character yourself with a group of our professional player(s).
Requirements + Important notes:
1560+ Power Level

(Normal mode)

1600+ Power Level

(Master mode)

The Witch Queen DLC