Survivor's Journey Sparrow Boost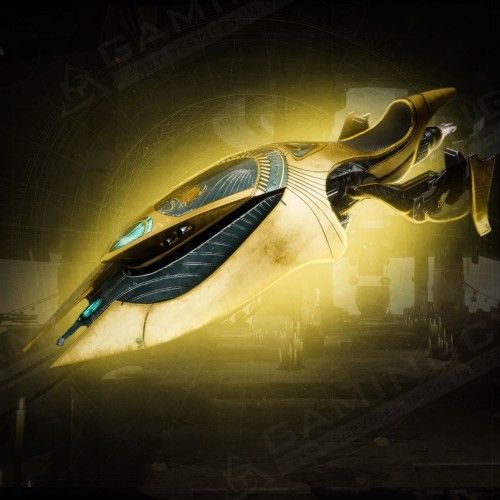 Boosting Schedule
Set the time when the booster may play your account with your manager. We can provide your whole carry while you're AFK without disturbing your usual gaming time!

24/7 support
Get a helpful human reply in ±15 seconds!

Hide My Boost
We've developed this unique software to protect you from bans and suspensions. It allows account sharing without flagging an account.

Secure Payments
You can pay securely with PayPal or your Credit Card via Stripe. All payments are covered with the customer protection system and money back guarantee!

Secure Web-site
SSL and HTTPS protocols are used for your 100% privacy & data safety
Welcome to our site, where you can buy Survivor's Journey Sparrow boost for your Destiny 2 Guardians. This service is available for Xbox, PS4, PS5, and PC gamers.
D2 Survivor's Journey Sparrow is a rare and highly sought-after spacecraft that offers unique designs, special effects, and enhanced capabilities. Exotic sparrow provides enhanced aesthetics and sometimes additional functionality but does not offer significant gameplay advantages.
The Survivor's Journey boosting service is your express lane to swiftly unlock this D2 sparrow within your exotic collection. Our professional fire teams are committed to completing the Trials of Osiris flawlessly until the Survivor's Journey exotic ship drops from the mission chest: the drop rate is ~2%. Beyond unlocking the sparrow, our expert sherpas will also rake in bonus rewards, including pinnacle Trials gear, resources, and artifact exp.
This is precisely why we have the D2 Survivor's Journey for sale, for those enthusiasts who have had enough of the monotonous grind of repetitive daily activities. Our master guardian boosters are well-versed in the most efficient strategies and sources to expedite the completion of your order effortlessly. At the same time, you kick back and enjoy your leisure time.
Should you have queries or need further clarification regarding our D2 Survivor's Journey farming, don't hesitate to reach out to our support team through Discord.
Our Destiny 2 Survivor's Journey boost is available solely through Recovery mode, entailing account sharing. Your security is paramount, and we employ top-tier VPN connections or our proprietary HMB system to assure 100% secure assistance. Our top-exp D2 sherpas will access your account and rigorously work towards acquiring the spacecraft until it's yours. Upon order completion, A Discord notification will signal you to log back in: leave us a Trustpilot review once the job is complete.
Destiny 2 Survivor's Journey farm: What's the Process?
After buying the Survivor's Jurney farming, our 24/7 operator will make swift contact via Discord/Skype/Email within 5-10 minutes post-payment window. Alternatively, feel free to contact us on Discord by searching for the username Gamingcy. This is where you'll iron out the specifics of your boosting, such as kick-off time, ideal playing schedule, and other pertinent information.
Our Survivor's Journey Sparrow boost service is engineered precisely to expedite acquiring this coveted item. With the help of our well-versed D2 sherpas, you'll maneuver through the Trials of Osiris matches with peak efficiency, ensuring this 2% drop rate exotic sparrow is in your possession in record time.
We take immense pride in delivering a seamless and enjoyable experience for our clients. Rest assured that our professional gamers will guide you, share their expertise, and provide valuable tips and strategies to maximize your progress. Purchase the Survivor's Journey boost from our site and expand your Destiny 2 collection at unbeatable prices!
ETA:
Average starting time: 1-3 hours
Average Execution time: ETA is random due to a low drop chance
Rewards you will get:
Survivor's Journey Exotic Vehicle;
Flawless Trials of Osiris completion;
Some Trials Weapons, Armor, and Triumphs;
Exp for your Season Pass and Artifact.
Requirements + Important notes:
Power Level 1808+

Recovery

(an experienced player will securely log into your account and do all the work for you)