Paradigm Shift Vehicle Boost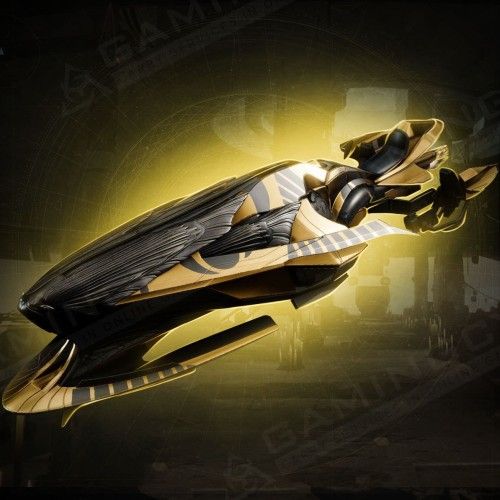 Boosting Schedule
Set the time when the booster may play your account with your manager. We can provide your whole carry while you're AFK without disturbing your usual gaming time!

24/7 support
Get a helpful human reply in ±15 seconds!

Hide My Boost
We've developed this unique software to protect you from bans and suspensions. It allows account sharing without flagging an account.

Secure Payments
You can pay securely with PayPal or your Credit Card via Stripe. All payments are covered with the customer protection system and money back guarantee!

Secure Web-site
SSL and HTTPS protocols are used for your 100% privacy & data safety
Welcome to Gamingcy: a site where you can buy Paradigm Shift Sparrow boost for your beloved Destiny 2 Guardians. This remarkable carry is available to all gamers on Xbox, PS4, PS5, and PC.
What is D2 Paradigm Shift? It's a 1% drop chance sparrow with unique designs, special effects, and enhanced capabilities. This exotic item provides a remarkable aesthetic experience and, on occasion, offers additional functionality, although it does not grant significant advantages in gameplay.
How to get the Paradigm Shift in Destiny 2? To lay claim to the Paradigm Shift Sparrow, your team must accomplish a flawless run in the Trials of Osiris, emerging victorious in seven consecutive matches without a single loss. This remarkable feat will unlock The Lighthouse, where you can get special rewards from the chest, including this spacecraft, with a 1% chance. Our service includes a 100% guarantee that you will get this exotic.
Our Destiny 2 Paradigm Shift boosts are offered exclusively in Recovery mode, which implies account sharing. We prioritize your security by employing premium VPN connections or our exclusive HMB system, guaranteeing 100% secure assistance. Our seasoned gamers will log into your account and tirelessly strive to secure the vehicle until it is assured. Once the order is completed, you will receive a Discord notification, signaling your prompt return.
Destiny 2 Paradigm Shift Farm: how does it work?
Upon purchasing the Paradigm Shift farming service, we shall contact you through Discord/Skype/Email within 5-10 minutes after payment: there, we'll engage in thorough chatting and finalize the specifics of your boost, such as the optimal start time, suitable playing schedule, and other pertinent details.
Our Paradigm Shift Sparrow Boosting has been designed to facilitate your swift unlocking of this highly sought-after exotic sparrow. With our seasoned sherpas, you can expertly navigate the Trials of Osiris matches, ensuring the fast acquisition of this must-have item.
We take tremendous pride in delivering our esteemed clients a seamless and gratifying experience. Rest assured that our professional gamers will provide expert guidance, share their invaluable expertise, and provide crucial tips and strategies to maximize your triumph. Purchase the Paradigm Shift at our site today and expand your Destiny 2 collection at unbeatable prices!
ETA:
Average starting time: 1-3 hours
Average Execution time: ETA is random due to a low drop chance
Rewards you will get:
Paradigm Shift Exotic Sparrow;
Flawless Trials of Osiris completion;
Some Trials Weapons, Armor, and Triumphs;
Exp for your Season Pass and Artifact.
Requirements + Important notes:
Power Level 1808+

Recovery

(an experienced player will securely log into your account and do all the work for you)