Loaded Question Boost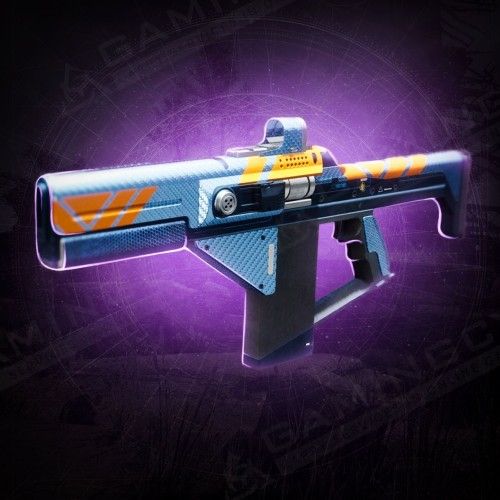 24/7 support
Get a helpful human reply in ±15 seconds!

Hide My Boost
We've developed this unique software to protect you from bans and suspensions. It allows account sharing without flagging an account.

Secure Payments
You can pay securely with PayPal or your Credit Card via Stripe. All payments are covered with the customer protection system and money back guarantee!

Secure Web-site
SSL and HTTPS protocols are used for your 100% privacy & data safety

Enlarge your collections!
An extensive list of unique & rare collectibles makes your gameplay brighter and your whole account more precious!
This webpage on our site offers you the opportunity to buy the Loaded Question boost – an exceptional Legendary Energy Fusion Rifle from Nightfall, now accessible within the Destiny 2 Lightfall. Unleash the full potential of this legendary fusion rifle through our premium carry services, which are completed by highly skilled D2 sherpas at the pinnacle of expertise. Their extensive knowledge ensures a rapid unlocking of your desired armament, be it the Loaded Question itself, its coveted God Roll configuration, or specific sought-after perks. Our #1 goal is to complete your order fast, safely, and cost-effectively.
Our adept players are dedicated to farming the Loaded Question on your D2 account, ensuring a seamless and effortless process. No matter your gaming platform – whether it's PlayStation, PC, or Xbox – our services are tailored to cater to all, guaranteeing universal access to our exceptional assistance.
Enlist with us today to embark on your Destiny 2 journey and discover the convenience of elevating your gameplay to the highest echelons through our boosting services.
Why buying the Loaded Question is a Great Choice
Purchase the Loaded Question and get a hard-hitting arc fusion rifle with slower charge time but high damage output. Its strengths lie in its ability to deal massive damage to enemies, making it suitable for taking down tough opponents in both PvE and PvP activities.
The Loaded Question fusion rifle made its initial debut in Destiny 2's fifth season, known as the Season of the Forge, and was positioned as a pinnacle weapon. Although initially overshadowed by more popular choices, such as The Mountaintop grenade launcher, it distinguished itself with a unique feature: the Reservoir Burst perk. Fast-forward to today, the gun has been upgraded with additional perk selections, amplifying its power beyond its original version.
In the current Season of the Deep, the Loaded Question returns to the limelight, revamped with fresh weapon perks and a subtle aesthetic tweak. This Arc weapon has garnered attention from Guardians on the hunt for a robust instrument capable of toppling champions or dealing devastating close-range damage to powerful bosses. With the proper set of perks, the Loaded Question becomes a force to be reckoned with.
How to Get the Loaded Question?
The Loaded Question is obtainable from Nightfall activity completions. However, its drop is not guaranteed, and the chances of obtaining it increase with higher difficulty Nightfall completions. The weapon can drop in lower difficulties when featured, with Hero, Legend, and Master difficulties offering increasing drop rates. The Adept version of Loaded Question is only obtainable from Grandmaster Nightfall clears when Loaded Question is the weekly reward. It's also available through Focused Decoding via Commander Zavala.
The Perks of the Loaded Question and the God Roll
The Loaded Question Fusion Rifle has the following base stats:
Impact: 95
Range: 52
Stability: 25
Handling: 25
Reload Speed: 19
Reload Time: 2.67s
Aim Assistance: 66
Zoom: 15
Airborne Effectiveness: 4
Recoil: 77
Bounce Intensity: 23
Charge Time: 960
The God Roll for Loaded Question depends on your preference and playstyle, but here are some recommended perk combinations for both PvE and PvP:
Loaded Question PvE God Roll:
Barrel

: Arrowhead Brake

Magazine

: Accelerated Coils

Perk 1

: Overflow

Perk 2

: Controlled Burst
Exciting synergies emerge in the final two slots of this Loaded Question, with Overflow and Controlled Burst shining brightly for all levels of PvE content. Overflow significantly boosts our shot capacity, perfectly complementing Controlled Burst's damage increase and reduced Charge Time. This results in substantial damage output against tougher foes and Destiny 2 bosses.
For a whimsical approach to mob clearing, Overflow pairs effectively with Reservoir Burst. Reservoir Burst's burst effect triggers for every shot beyond the standard magazine, allowing multiple shots to unleash explosive impact, not just the initial one.
Loaded Question PvP God Roll:
Barrel

: Smallbore

Magazine

: Projection Fuse

Perk 1

: Under Pressure

Perk 2

: Eye of the Storm
Since starting with max ammo for Special weapons in PvP isn't common, Under Pressure almost instantly maximizes its benefits. This offers us a significant advantage right from the start, making an immediate impact. Given Loaded Question's Charge Time, if we're not catching our opponents off guard, we might sustain damage. In such intense gunfights, Eye of the Storm becomes invaluable, providing us with an edge when facing heavy fire.
Is the Loaded Question Worth the Farm?
Farming the Destiny 2 Fusion Rifle, Loaded Question, requires steadfast dedication, honed skills, and a relentless pursuit of excellence. However, not all players can complete this challenging venture by themselves. Yet, worry not, for Gamingcy's skilled carry services are here to bridge that gap.
Seasoned Destiny 2 sherpas bring intricate knowledge and exceptional prowess to our ranks. With unwavering commitment, they undertake the journey of Loaded Question farming on your behalf, offering a comprehensive solution to enhance your gaming experience. Moreover, you can be 100% confident that your order will be done in the shortest possible period of time. Whether you're an experienced gamer or a fresh recruit, the allure of unlocking the Legendary Fusion Rifle, Loaded Question, must be considered.
Trust in Gamingcy, your steadfast companion, to elevate your Destiny 2 journey. With our boosts, you'll wield this extraordinary weapon with resolute confidence, dominating the battlefield. Embrace our expertise and embark on a journey that will redefine your Destiny 2 legacy, leaving an indelible mark in the annals of time. Together, we'll unlock the potential within the Loaded Question, forging an unforgettable path to glory.
ETA:
Average starting time: 1-3 hours
Average Execution time: 1-5 days
Rewards you will get:
Loaded Question

Legendary Energy Fusion Rifle;
Unique Armor and Weapon drop from the Nightfalls;
Experience for your Season Pass and Artifact.
Options available:
Random Roll

: a weapon with

random perk

combos.

Adept

: You will get an Adept version of weapon.

Rolls with Guaranteed Perk

: We will get you a weapon with the

desired perk

roll.

God roll:

We will get you a weapon with the desired

god roll

.
Requirements:
1600+ Power Level

for Normal

1800+ Power Level

for Adept

All DLC

Recovery

(an experienced player will securely log into your account and do all the work for you)
This weapon can be received

only while this weapon is in the weekly rotation

. If it's not in the current weekly rotation – we'll wait until it becomes obtainable again.