Buzzard Boost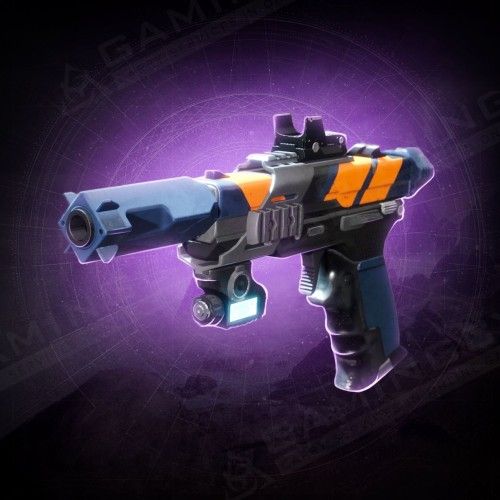 24/7 support
Get a helpful human reply in ±15 seconds!

Hide My Boost
We've developed this unique software to protect you from bans and suspensions. It allows account sharing without flagging an account.

Secure Payments
You can pay securely with PayPal or your Credit Card via Stripe. All payments are covered with the customer protection system and money back guarantee!

Secure Web-site
SSL and HTTPS protocols are used for your 100% privacy & data safety

Enlarge your collections!
An extensive list of unique & rare collectibles makes your gameplay brighter and your whole account more precious!
Welcome to our website's dedicated page where you can buy the Buzzard boost, an extraordinary Legendary Kinetic Sidearm from Nightfall, now available in Destiny 2's Lightfall expansion. Unlock the power of this weapon using our premium carry services, delivered by highly skilled D2 sherpas with extensive expertise. Their in-depth knowledge ensures a swift unlocking of your desired weaponry – the Buzzard itself, the coveted God Roll, or specific sought-after perks. All this - at an affordable price, super-fast, and 100% safe. You can be confident that your order will be completed fast, cheaply, and 100% securely.
Our skilled gamers are devoted to farming the Buzzard on your D2 account, guaranteeing a seamless and effortless process. Your gaming platform doesn't matter with us – PlayStation, PC, or Xbox – our services cater to all, ensuring that everyone can access our premium assistance. Join us today to embark on your Destiny 2 journey and take your gameplay to the next level with our boosting services.
Why buying the Buzzard is a Great Choice
Purchasing D2 Buzzard, you get one of the most impressive Adaptive Frame sidearms designed for PvE content. Boasting attributes such as Perpetual Motion, Fourth Time's the Charm, Kinetic Tremors, and Frenzy in its arsenal of perks, this firearm possesses unexpectedly advantageous features. Furthermore, the Buzzard can be customized with favorable configurations for PvP. With choices ranging from Perpetual Motion and Swashbuckler to Rangefinder, this weapon presents a diverse array of robust perks that empower any user to achieve excellence.
How to Get the Buzzard?
The Buzzard is attainable by participating in Nightfall activities within Destiny 2. It is included in the Nightfall weapon lineup. You have the opportunity to acquire it approximately every six weeks during its rotation. This implies that you'll have to be patient and wait for the specific week when the weapon becomes available for your chance to obtain it.
The Perks of the Buzzard and the God Roll
The Buzzard Sidearm has the following base stats:
Impact: 49
Range: 36
Stability: 67
Handling: 51
Reload Speed: 30
Reload Time: 1.91s
Aim Assistance: 89
Zoom: 12
Airborne Effectiveness: 12
Recoil: 94
Bounce Intensity: 6
Rounds Per Minute: 300
The God Roll for Buzzard depends on your preference and playstyle, but here are some recommended perk combinations for both PvE and PvP:
Buzzard PvE God Roll:
Barrel

: Smallbore (also good: Hammer-Forged Rifling)

Magazine

: Ricochet Rounds (also good: Flared Magwell)

Perk 1

: Perpetual Motion

Perk 2

: Kinetic Tremors (also good: Frenzy or Multikill Clip)
Similar to other weapons, statistics hold less significance in PvE scenarios. Consequently, the identical Barrel and Magazine as recommended for PvP. In case reload speed poses an issue, consider replacing Ricochet Rounds with Flared Magwell. Shifting focus to perks, our preferred choice for the third column is Perpetual Motion. As for the fourth column, prioritize options such as Kinetic Tremors, Multikill Clip, or Frenzy.
Buzzard PvP God Roll:
Barrel

: Smallbore (also good: Hammer-Forged Rifling)

Magazine

: Ricochet Rounds

Perk 1

: Perpetual Motion (also good: Encore)

Perk 2

: Swashbuckler (also good: Rangefinder)
Opt for Smallbore and Ricochet Rounds in the initial two columns to gain additional range and stability. When selecting your first perk, either Encore or Perpetual Motion excels, with your choice depending solely on your preferred playstyle. In the last column, Swashbuckler stands out as the optimal choice, although there are no decidedly unfavorable perks in this category either.
Is the Buzzard Worth the Farm?
Farming the Buzzard Destiny 2 Sidearm is a journey that demands steadfast commitment, skill, and time. However, not all players want to wait or grind. But fear not; Gamingcy's proficient carry services are poised to help you.
The best Destiny 2 sherpas with intricate knowledge and exceptional prowess are here to assist you with completing this task. With unwavering dedication, they undertake the Buzzard farming journey on your behalf, offering a comprehensive solution to enrich your gaming experience. Whether you're a battle-hardened veteran or a new initiate, the significance of unlocking the legendary Buzzard sidearm cannot be overstated.
Place your trust in Gamingcy, your unwavering ally, and allow us to elevate your Destiny 2 adventure. You will wield this remarkable weapon with resolute confidence through our boosts, reigning supreme on the battlefield. Embrace our expertise and embark on a voyage that will redefine your Destiny 2 legacy, leaving an indelible mark in the chronicles of time. Together, we will unlock the magnificence within the Buzzard, forging an unforgettable path to glory.
ETA:
Average starting time: 1-3 hours
Average Execution time: 1-5 days
Rewards you will get:
Buzzard

Legendary Kinetic Sidearm;
Unique Armor and Weapon drop from the Nightfalls;
Experience for your Season Pass and Artifact.
Options available:
Random Roll

: a weapon with

random perk

combos.

Adept

: You will get an Adept version of weapon.

Rolls with Guaranteed Perk

: We will get you a weapon with the

desired perk

roll.

God roll:

We will get you a weapon with the desired

god roll

.
Requirements:
1600+ Power Level

for Normal

1800+ Power Level

for Adept

All DLC

Recovery

(an experienced player will securely log into your account and do all the work for you)
This weapon can be received

only while this weapon is in the weekly rotation

. If it's not in the current weekly rotation – we'll wait until it becomes obtainable again.