Hung Jury SR4 Boost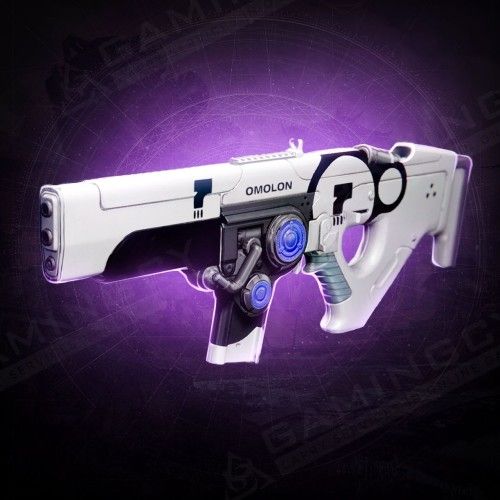 24/7 support
Get a helpful human reply in ±15 seconds!

Hide My Boost
We've developed this unique software to protect you from bans and suspensions. It allows account sharing without flagging an account.

Secure Payments
You can pay securely with PayPal or your Credit Card via Stripe. All payments are covered with the customer protection system and money back guarantee!

Secure Web-site
SSL and HTTPS protocols are used for your 100% privacy & data safety

Enlarge your collections!
An extensive list of unique & rare collectibles makes your gameplay brighter and your whole account more precious!
Welcome to our website's dedicated page, where you have the opportunity to buy the Hung Jury SR4 boost. This extraordinary Nightfall Legendary Kinetic Scout Rifle is now within your reach in Destiny 2 Lightfall. Unleash the full potential of this legendary scout rifle through our premium carry services, delivered by experienced D2 sherpas at the pinnacle of their expertise. With their profound knowledge, we assure you swift unlock to your desired armament – the Hung Jury SR4 itself, its God Roll, or specific perks. Speed, security, and affordable legit prices are our top priorities.
Our skilled gamers are wholly committed to farming the Hung Jury SR4 on your behalf, promising a seamless and effortless endeavor. Regardless of your gaming platform – whether PlayStation, PC, or Xbox – our services are all-encompassing, guaranteeing universal access to our exceptional support.
Join us today to embark on your Destiny 2 journey and discover the convenience of elevating your gameplay to new heights through our boosting services.
Why buying D2 Hung Jury SR4 is a Great Choice
Purchasing The Hung Jury SR4 and get its strong perk combinations and versatile usability. It excels as a scout rifle due to its balanced stats, allowing it to perform well in both long-range engagements and mid-range encounters. Its potential lies in the various perk combinations it can roll, enhancing its damage output, stability, and handling.
How to Get the Hung Jury SR4?
During the Season of the Deep, the Hung Jury weapon can be secured as a Nightfall loot drop, but only on designated weeks. To ensure it's available, verifying the specific loot rotation before diving into the Nightfall activity is advisable. An Adept variation of the Hung Jury becomes attainable through Grandmaster Nightfalls, which are set to be introduced later in the season. Alternatively, you can acquire a standard Hung Jury by exchanging a Vanguard Engram and additional crafting components with Zavala. For those interested in the Adept iteration, you'll require Nightfall Ciphers, which are exclusive rewards for completing Grandmaster Nightfalls.
The Perks of the Hung Jury SR4 and the God Roll
The Hung Jury SR4 Scout Rifle has the following base stats:
Impact: 62
Range: 49
Stability: 55
Handling: 50
Reload Speed: 46
Reload Time: 2.27s
Aim Assistance: 67
Zoom: 22
Airborne Effectiveness: 22
Recoil: 75
Bounce Intensity: 25
Rounds Per Minute: 180
The God Roll for Hung Jury SR4 depends on your preference and playstyle, but here are some recommended perk combinations for both PvE and PvP:
Hung Jury SR4 PvE God Roll:
Barrel

: Fluted Barrel (also good: Corkscrew Rifling)

Magazine

: Flared Magwell or Tactical Mag

Perk 1

: Rapid Hit

Perk 2

: Frenzy or Kinetic Tremors
In PvE scenarios, the significance of stats diminishes; nevertheless, we advise adhering to the identical barrel and magazine preferences as suggested for PvP. Regarding the primary perks, our recommendation for Slot one is Rapid Hit, while for Slot 2, opting for Explosive Payload or Frenzy proves optimal. Notably, Slot one includes Shoot to Loot, a potentially useful choice in dire situations, yet the allure of Rapid Hit is simply too compelling to overlook.
Hung Jury SR4 PvP God Roll:
Barrel

: Fluted Barrel (also good: Corkscrew Rifling)

Magazine

: Flared Magwell or Tactical Mag

Perk 1

: Rapid Hit

Perk 2

: Box Breathing
In PvP scenarios, prioritizing satisfactory Handling and Stability is crucial. To achieve this, we suggest opting for the Fluted Barrel. As for your magazine choice, either Flared Magwell or Tactical Mag would be ideal. When it comes to perks, our advice is to go for Rapid Hit in slot one and consider selecting Box Breathing, Adagio, or Explosive Payload for slot 2. Each of these perks adds a distinct advantage, whether it's amplified damage, chaining kills, or inducing substantial flinch.
Is the Hung Jury SR4 Worth the Farm?
Farming the Hung Jury SR4 Destiny 2 Scout Rifle requires unyielding dedication, mastery of a skill, and an unrelenting quest for excellence. However, not all players want to grind. But despair not, as Gamingcy's proficient carry services are here to bridge that gap.
Adept Destiny 2 sherpas possess intricate knowledge and exceptional prowess within our ranks. With unwavering commitment, they undertake the task of farming the Hung Jury SR4 on your behalf, offering a comprehensive solution to enrich your gaming journey. The whole process will be fast, hassle-free, and enjoyable. Whether you're a high-exp gamer or a novice, the allure of unlocking the legendary scout rifle, Hung Jury SR4, holds immeasurable significance.
Place your confidence in Gamingcy, your unwavering companion, and allow us to elevate your Destiny 2 odyssey. You'll wield this remarkable weapon with resolute faith through our boosts, asserting dominance on the battlefield. Embrace our expertise and set forth on a journey that will redefine your Destiny 2 legacy, leaving an indelible mark in the chronicles of time. Together, we shall unlock the greatness within the Hung Jury SR4, forging an unforgettable path to glory.
ETA:
Average starting time: 1-3 hours
Average Execution time: 1-5 days
Rewards you will get:
Hung Jury SR4

Legendary Kinetic Scout Rifle;
Unique Armor and Weapon drop from the Nightfalls;
Experience for your Season Pass and Artifact.
Options available:
Random Roll

: a weapon with

random perk

combos.

Adept

: You will get an Adept version of weapon.

Rolls with Guaranteed Perk

: We will get you a weapon with the

desired perk

roll.

God roll:

We will get you a weapon with the desired

god roll

.
Requirements:
1600+ Power Level

for Normal

1800+ Power Level

for Adept

All DLC

Recovery

(an experienced player will securely log into your account and do all the work for you)
This weapon can be received

only while this weapon is in the weekly rotation

. If it's not in the current weekly rotation – we'll wait until it becomes obtainable again.