Rhulk Boost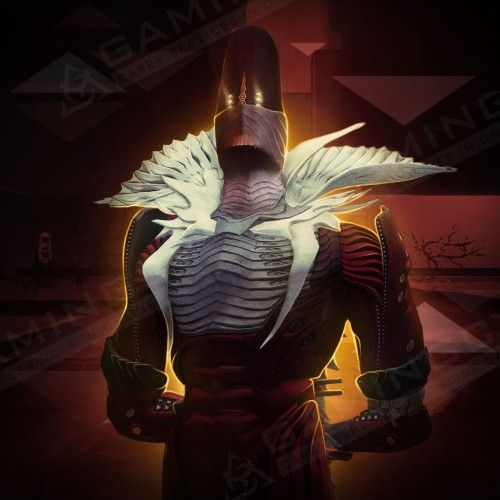 Boosting Schedule
Set the time when the booster may play your account with your manager. We can provide your whole carry while you're AFK without disturbing your usual gaming time!

24/7 support
Get a helpful human reply in ±15 seconds!

Hide My Boost
We've developed this unique software to protect you from bans and suspensions. It allows account sharing without flagging an account.

Secure Payments
You can pay securely with PayPal or your Credit Card via Stripe. All payments are covered with the customer protection system and money back guarantee!

Secure Web-site
SSL and HTTPS protocols are used for your 100% privacy & data safety
Introducing our premium Rhulk Kill Boosting service – the ultimate solution for Guardians trying to defeat Vow of the Disciple raid's final boss. With our highly skilled and experienced professional team at your side, farming Rhulk becomes effortless. Benefit from this exceptional carry and reap the rewards of defeating one of Witch Queen's most challenging bosses, mastering VotD's intricate mechanics, and obtaining alluring loot.
Rhulk Boost Implies:
Service by PRO Sherpas:

Our team comprises the best Destiny 2 gamers, true PvE masters with extensive knowledge of the complex raid mechanics. With their expertise, your Rhulk kill will be efficient, seamless, and successful.

Time-saving:

Bid farewell to countless hours struggling with random fireteams and deciphering boss mechanics. Our Rhulk Kill Service ensures a quick and smooth completion, saving you valuable time and energy.

Flexible Scheduling:

We value your time, offering flexible scheduling options to suit your availability. Just let us know your preferred date and time, and our team will be ready to assist you.

Guaranteed Results:

Our Rhulk carry comes with a 100% success rate guarantee. If we can't provide a Rhulk kill for you, we'll persist until the objective is achieved.

Loot and Rewards:

Unlock exclusive loot and rewards from the VotD raid, including the coveted Collective Obligation Exotic Pulse Rifle. Enhance your Guardian's arsenal with powerful weapons, high-tier armor sets, and unique cosmetics that set you apart.

Here's D2 Rhulk loot list:

Collective Obligation (exotic Pulse Rifle);
Forbearance (Grenade Launcher);
Insidious (Pulse Rifle);
Lubrae's Ruin (Glaive);
Head;
Legs;
Class Item.

Absolute safety:

Your privacy and security are paramount. Rest assured, your account and personal information are always protected.
Embrace the challenge of Rhulk with confidence. Buy your Rhulk kill today with our top-of-the-line boosting service, and relish the satisfaction of conquering one of Destiny 2's most daunting bosses while obtaining highly desirable rewards in the game.
Destiny 2 Rhulk Kill: General information
Killing Rhulk, one of the Witnesses' devoted disciples, you take over a powerful paracausal entity. Originating from the planet Lubrae, this boss played a pivotal role in shaping the Hive. He led the Worms into submission under the Witness, thus facilitating the rise of Worm larvae within Savathûn's Throne World, all while monitoring the Witch Queen herself from his distinct Pyramid.
Rhulk's lore expands throughout Destiny 2's gameplay, mainly unraveled in the VotD and through the Shattered Suns lore books, depicting this significant antagonist's terrifying past. Acquiring these lore books also opens up opportunities for bonus rewards.
By exploring the Vow of the Disciple raid or the Preservation mission in Destiny 2, you can unearth impactful lore within the Darkness Pyramid, unlocking the ten chapters of the "Shattered Suns" lore book and the Imperious Sun Ghost Shell. The defeat of Rhulk in the Vow of the Disciple raid enables players to unlock new lore books, enriching our comprehension of this PvE boss's past and his connection with the Witness. In D2 Lightfall, Rhulk boosts are still best-seller because of the weekly raids rotation and the powerful drops which you may get for killing him.
ETA:
Average starting time: 1-3 hours
Average Execution time: 1-4 hours
Rewards you will get:
Rhulk Boss

defeat
A chance to get

legendary and exotic items;

A chance to get

Collective Obligation Exotic Pulse Rifle;

Exp for your Season Pass and Artifact level;
A chance to get other rng-based rewards during the completion.
Options available:
Normal:

We will complete the raid on

Normal difficulty

.

Master:

We will complete the raid on

Master difficulty

.

Recovery:

an experienced player will securely log into your account and do all the work for you.

Sherpa:

you will play your character yourself with a group of our professional player(s).
Requirements + Important notes:
1530+ Power Leve

l

The Witch Queen DLC