Forbearance Boost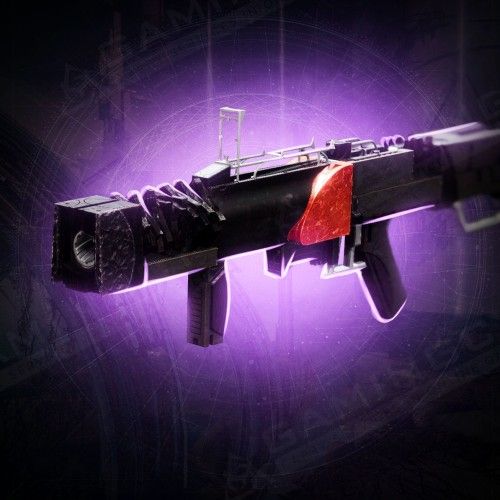 Boosting Schedule
Set the time when the booster may play your account with your manager. We can provide your whole carry while you're AFK without disturbing your usual gaming time!

24/7 support
Get a helpful human reply in ±15 seconds!

Hide My Boost
We've developed this unique software to protect you from bans and suspensions. It allows account sharing without flagging an account.

Secure Payments
You can pay securely with PayPal or your Credit Card via Stripe. All payments are covered with the customer protection system and money back guarantee!

Secure Web-site
SSL and HTTPS protocols are used for your 100% privacy & data safety
Presenting our exclusive offer that lets you buy Forbearance boost, showcasing an extraordinary VotD Legendary Energy Grenade Launcher that now graces the world of Destiny 2 Lightfall. Unleash its unmatched potential through our elite carry services, meticulously curated by professional D2 players. Their profound expertise guarantees swift unlocking of any desired weapon – the legendary grenade launcher, its God Roll, or some other perks. Our professional gamers will tirelessly farm the Forbearance on your Guardian, ensuring a seamless and gratifying journey.
Irrespective of your chosen gaming platform – be it PlayStation, PC, or Xbox – our services cater to all players, ensuring each individual can immerse themselves in the brilliance of our unparalleled support. Embark on your Destiny 2 odyssey with us today, embracing the sheer convenience of boosting and elevating your gameplay to levels that inspire awe.
Why You Should Buy D2 Forbearance
Forbearance purchase is praised for its effectiveness in clearing large groups of enemies in PvE activities due to its wave-based explosion. Its Arc damage type makes it effective against various enemy shields and types. The weapon's unique perk pool, combined with its wave-based explosive, contributes to its strong add-clearing capabilities.
How to Get the Forbearance?
Forbearance can be obtained exclusively from the Vow of Disciple raid introduced with the Witch Queen expansion. It has a chance to drop from the second and final encounters of the raid. After obtaining Forbearance, it's possible to earn it from the two hidden chests as well. Deepsight Resonance can be extracted from the drops to unlock the pattern for crafting the weapon.
The Perks of the Forbearance and the God Roll
Behold the Forbearance Grenade Launcher, its base stats revealing its power:
Blast Radius: 100
Velocity: 74
Stability: 27
Handling: 70
Reload Speed: 71
Rounds Per Minute: 72
Magazine: 1
The pursuit of the God Roll for the Forbearance is a path guided by individual preferences and playstyles. For PvE and PvP, here are some recommended perk combinations:
The PvE god roll for Forbearance includes the following perks:
Masterwork

: Handling

Barrel:

Volatile Launch

Magazine:

High-Velocity Rounds

Perk 1:

Ambitious Assassin or Genesis

Perk 2:

Chain Reaction
For PvE use, opt for Volatile Launch in the barrel slot for increased blast radius on this wave-frame weapon. Pair it with High-Velocity Rounds in the magazine slot for a velocity and reload speed boost, counteracting Volatile Launch's velocity penalty. This ensures swift grenade spamming.
For primary perks, prioritize Ambitious Assassin or Genesis. Ambitious Assassin consistently adds an extra round to your magazine, while Genesis is effective against Arc shields. In the last slot, go for Chain Reaction for its exceptional wave-clearing power, although Rampage offers more damage.
The PvP god roll for Forbearance includes the following perks:
Masterwork

: Handling

Barrel:

Volatile Launch

Magazine:

High-Velocity Rounds

Perk 1:

Surplus

Perk 2:

Rampage
The Forbearance, unfortunately, boasts rather lackluster PvP-oriented attributes, rendering it an archetype ill-suited for the dynamic environment of the Crucible. Mere feasibility should not eclipse the consideration of optimal choice in this context.
What Makes the Forbearance Worth The Farm?
Farming the Forbearance Grenade Launcher in Destiny 2 demands a deep-seated commitment, exceptional prowess, and substantial effort. Nonetheless, not all players are privileged with ample time or expertise to navigate this formidable journey. But fret not; Gamingcy's professional boosting services are here to bridge this gap.
Within our esteemed cadre, reside seasoned Destiny 2 sherpas adorned with intricate knowledge and exceptional skills. They embark tirelessly on Forbearance farming on your behalf, offering a comprehensive solution that enhances your gaming venture. Swift and entirely secure. Whether you stand as a battle-hardened veteran or a fresh initiate, the irresistible allure of unlocking the Legendary Forbearance grenade launcher should never be underestimated.
Place your trust in Gamingcy, and allow us to propel your Destiny 2 progress to its zenith. With our unwavering boosts, you will wield this extraordinary weapon with unwavering confidence, triumphantly dominating any battle. Embrace our expertise and embark on a transaction that will redefine your Destiny 2 experience!
ETA:
Average starting time: 1-3 hours
Average Execution time: 1-5 weeks
Rewards you will get:
Forbearance

Legendary Energy Grenade Launcher;
Unique Armor and Weapon drops from the Vow of the Disciple raid;
Exp for your Season Pass and Artifact level.
Options available:
Random Roll

: a weapon with

random perk

combos.

Deepsight:

You will get a Deepsight version of weapon.

Requirements

: You should have this weapon or select option "I don't have this weapon in collection".

Unlock the crafting pattern:

You will get 5 Deepsight weapons and can craft Weapon God Roll with guaranteed perks.
Requirements:
1600+ Power Leve

l

The Witch Queen DLC

Recovery

(an experienced player will securely log into your account and do all the work for you)