Rufus's Fury Boost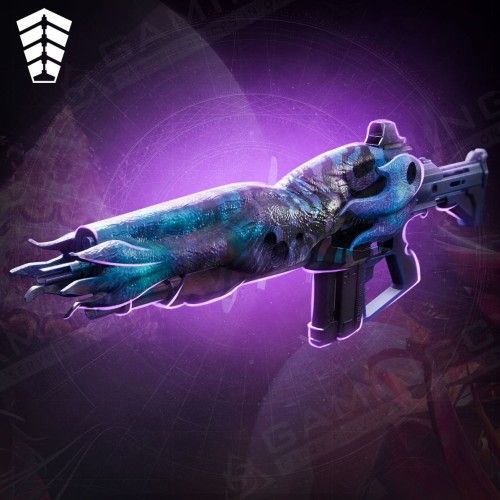 Boosting Schedule
Set the time when the booster may play your account with your manager. We can provide your whole carry while you're AFK without disturbing your usual gaming time!

24/7 support
Get a helpful human reply in ±15 seconds!

Hide My Boost
We've developed this unique software to protect you from bans and suspensions. It allows account sharing without flagging an account.

Secure Payments
You can pay securely with PayPal or your Credit Card via Stripe. All payments are covered with the customer protection system and money back guarantee!

Secure Web-site
SSL and HTTPS protocols are used for your 100% privacy & data safety
On this page of Gamingcy's store, you can buy Rufus's Fury boost, an exceptional Legendary Kinetic Auto Rifle in Destiny 2. Through our platform, you can access elite carries provided by experienced D2 players who possess extensive expertise and knowledge to acquire any weapon efficiently. Whether you seek to unlock this legendary rifle, secure the highly coveted God Roll, or obtain a specific combination of perks, our professional gamers will skillfully farm the Rufus's Fury for your character, ensuring a seamless experience.
Our services cater to players on all gaming platforms, including PlayStation, PC, and Xbox, guaranteeing that everyone can benefit from our exceptional assistance. Join us today and explore the convenience of boosting and enhancing your Destiny 2 journey.
Why buying the Rufus's Fury is a must-have?
The true strength of Rufus's Fury lies in its remarkable synergies with Strand subclasses, making it an exceptional option for players who harness the power of those subclasses. It has the potential to roll with distinctive perk combinations, cementing its position as the premier primary weapon for Strand-focused gameplay. Rufus's Fury is a Strand auto rifle with a fantastic PVE perk pool.
How to Get the Rufus's Fury?
Rufus's Fury has a chance to drop from the third encounter (Zo'aurc) and final encounter (Nezarec) in the Root of Nightmares raid. Hidden chests located throughout the raid also provide an opportunity to obtain this auto rifle. Additionally, you can purchase additional copies with Spoils of Conquest from the final vendor. It is worth noting that Rufus's Fury is craftable, guaranteeing an extra Deepsight drop each week.
However, it is important to recognize that obtaining Rufus's Fury requires considerable skill and unwavering patience. The drop rate for this weapon is not guaranteed, and acquiring the desired combination of perks or the coveted God Roll may require multiple attempts. Thankfully, Gamingcy offers the Rufus's Fury boost as a solution to bypass the challenging grind and acquire this legendary auto rifle with your preferred perks, all backed by our guarantee. Our carry services are tailored to cater to the needs of all types of Destiny 2 players, providing a cost-effective and efficient path to obtaining this exceptional weapon.
The Perks of the Rufus's Fury and the God Roll
Rufus's Fury is a legendary auto rifle in Destiny 2 with the following base statistics:
RPM (Rounds per Minute): 720
Impact: 18
Range: 34
Stability: 58
Handling: 41
Reload Speed: 50
Magazine size: 54
These base stats can be boosted by the various perks and mods that the weapon can roll with.
Rufus's Fury PvP god roll:
Barrel

: Polygonal Rifling or Hammer-Forged Rifling

Magazine

: Ricochet Rounds

Perk 1

: Perpetual Motion

Perk 2

: Target Lock
While primarily favored for PvE activities, Rufus's Fury can hold its own in PvP as well. For optimal performance, prioritize high stability and range, with options such as Polygonal Rifling, Hammer-Forged Rifling, and Ricochet Rounds. As for the first perk, Perpetual Motion works best, while Target Lock shines in the second slot.
Rufus's Fury PvE god roll:
Barrel

: Polygonal Rifling or Hammer-Forged Rifling

Magazine

: Ricochet Rounds / Flared Magwell

Perk 1

: Demolitionist / Reconstruction

Perk 2:

Hatchling / Target Lock
In PvE, this auto rifle stands as a true powerhouse. The key attributes to focus on remain stability and range, so the first two trait columns remain unchanged. However, when it comes to perks, there are several viable options. Reconstruction and Target Lock offer a reliable workhorse setup. Alternatively, for exceptional Strand synergy, Demolitionist and Hatchling emerge as the top choice.
Choose Gamingcy as your trusted companion, and let us carry your Destiny 2 experience to new realms of achievement. With our assistance, you can confidently wield this extraordinary weapon, dominating the battlefield with unwavering confidence.
ETA:
Average starting time: 1-3 hours
Average Execution time: 1-5 weeks
Rewards you will get:
Rufus's Fury

Legendary Kinetic Auto Rifle;
Unique Armor and Weapon drops from the Root of Nightmares;
Exp for your Season Pass and Artifact level.
Options available:
Random Roll

: a weapon with

random perk

combos.

Deepsight:

You will get a Deepsight version of weapon.

Requirements

: You should have this weapon or select option "I don't have this weapon in collection".

Unlock the crafting pattern:

You will get 5 Deepsight weapons and can craft Weapon God Roll with guaranteed perks.
Requirements:
1800+ Power Leve

l

Lightfall DLC

Recovery

(an experienced player will securely log into your account and do all the work for you)