Briar's Contempt God Roll Boost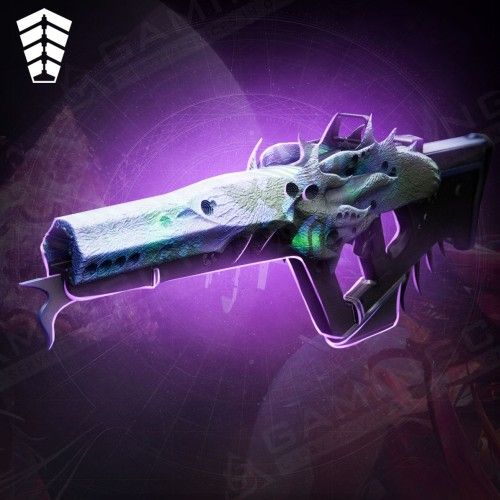 Boosting Schedule
Set the time when the booster may play your account with your manager. We can provide your whole carry while you're AFK without disturbing your usual gaming time!

24/7 support
Get a helpful human reply in ±15 seconds!

Hide My Boost
We've developed this unique software to protect you from bans and suspensions. It allows account sharing without flagging an account.

Secure Payments
You can pay securely with PayPal or your Credit Card via Stripe. All payments are covered with the customer protection system and money back guarantee!

Secure Web-site
SSL and HTTPS protocols are used for your 100% privacy & data safety
On this page you can buy the Briar's Contempt boost and its God Roll farming – Root of Nightmares Legendary Power Linear Fusion Rifle, now gracing the realms of Destiny 2 Lightfall. Immerse yourself in the full potential of this weapon through our eminent carry services, meticulously delivered by seasoned D2 sherpas. Their wealth of expertise and erudition guarantees the swift unlocking of your desired item – whether it's the Briar's Contempt itself, the highly coveted God Roll variant, or the precise perks that entice your pursuit.
Our team of proficient gamers stands devoted to diligently farming the Briar's Contempt on your behalf, promising a seamless and unhindered encounter. Regardless of your chosen gaming platform – be it PlayStation, PC, or Xbox – our provisions are tailored to extend their benefits to all players, ensuring universal access to our unparalleled assistance.
Embrace this opportunity to join us on a journey through Destiny 2, and bear witness to the seamless facilitation of boosting and the elevation of your gameplay to uncharted zeniths.
Why buying the Briar's Contempt is a must-have?
Purchase the Briar's Contempt, and get an Aggressive Frame Linear Fusion Rifle, which possesses notable impact and decent range, effectively dealing damage to enemies and bosses. It offers unique perks that enhance its usability and damage potential. It's a versatile weapon that can find its place in both PvE and PvP fights.
How to Get the Briar's Contempt?
Briar's Contempt can be obtained from the Root of Nightmares raid, specifically from the first encounter named "Survive the Onslaught," and also from the final boss named "Nezarec." Running the raid once per character each week increases your chances of obtaining this weapon. Additionally, you can focus on Briar's Contempt using Spoils of Conquest at the raid's final chest. You can also unlock it by completing the weekly Deepsighted chest puzzle.
The Perks of the Briar's Contempt and the God Roll
The Briar's Contempt LFR has the following base stats:
Impact: 41
Range: 51
Stability: 47
Handling: 31
Reload Speed: 25
Aim Assistance: 67
Inventory Size: 39
Zoom: 23
The God Roll for Briar's Contempt depends on your preference and playstyle, but here are some recommended perk combinations for both PvE and PvP:
Briar's Contempt PvE God Roll:
Barrel: Fluted Barrel
Battery: Liquid Coils or Ionized Battery
Perk 1: Rewind Rounds, Demolitionist or Reconstruction
Perk 2: Frenzy or Focused Fury
Masterwork: Handling or Charge Time
Briar's Contempt excels in PvE for DPS. Opt for Fluted Barrel for faster handling and swapping, crucial for maximizing DPS. Choose Liquid Coils for higher impact per shot or Ionized Battery for an extra round in the magazine during extended DPS phases.
In column 1, go for Rewind Rounds, Demolitionist, or Reconstruction to boost reload and magazine size, aiding sustained damage. In column 2, prioritize Frenzy and Focused Fury for increased damage. Surrounded can be viable but activation requirements are demanding.
Briar's Contempt PvP God Roll:
Barrel: Fluted Barrel
Battery: Particle Repeater or Projection Fuse
Perk 1: Keep Away
Perk 2: High-Impact Reserves
Masterwork: Handling or Range
In PvP, prioritizing handling and accuracy is key for linear fusion rifles. Opt for Fluted Barrel for improved handling. Choose Particle Repeater for stability or Projection Fuse for range. Keep Away is the standout perk in column 1, enhancing distance play and accuracy. Combining it with High Impact Reserves makes Briar's Contempt a strong choice for ranged engagements.
Is the Briar's Contempt Worth the Farm?
Farming the Briar's Contempt Destiny 2 LFR demands a deep-seated commitment, an adept mastery of skill, and an unwavering pursuit of flawlessness. Alas, not every player is endowed with the luxury of time or expertise required to navigate this exacting route. But rest assured, Gamingcy's proficient carry services stand ready to bridge this divide.
Among our ranks, you will find seasoned Destiny 2 sherpas, adorned with intricate knowledge and remarkable prowess. With relentless dedication, they stride forth to diligently the Briar's Contempt farming on your behalf, presenting an all-encompassing solution that enriches your gaming odyssey. Whether you're a seasoned D2 Guardian or a fledgling initiate, the irresistible allure of unlocking the Briar's Contempt cannot be overstated.
Confide in Gamingcy, your unwavering comrade, and allow us to elevate your journey through Destiny 2. With our resolute support, you shall wield this exceptional armament with unwavering assurance, asserting dominance upon the battlefield in triumphant grandeur. Embrace our expertise and embark on a solution that shall redefine your Destiny 2 progressions and daily emotions from the gaming. Together, we shall unlock the latent greatness residing within the Briar's Contempt, forging an indomitable path toward glory.
ETA:
Average starting time: 1-3 hours
Average Execution time: 1-5 weeks
Rewards you will get:
Briar's Contempt

Legendary Power Linear Fusion Rifle;

Nezarec Root of Nightmares

boss defeated;
Unique

Armor and Weapon

drops;
Exp for your Season Pass and Artifact level.
Options available:
Random Roll

: a weapon with

random perk

combos.

Deepsight:

You will get a Deepsight version of weapon.

Requirements

: You should have this weapon or select option "I don't have this weapon in collection".

Unlock the crafting pattern:

You will get 5 Deepsight weapons and can craft Weapon God Roll with guaranteed perks.
Requirements:
17900+ Power Leve

l

Lightfall DLC

Recovery

(an experienced player will securely log into your account and do all the work for you)