Acasia's Dejection Boost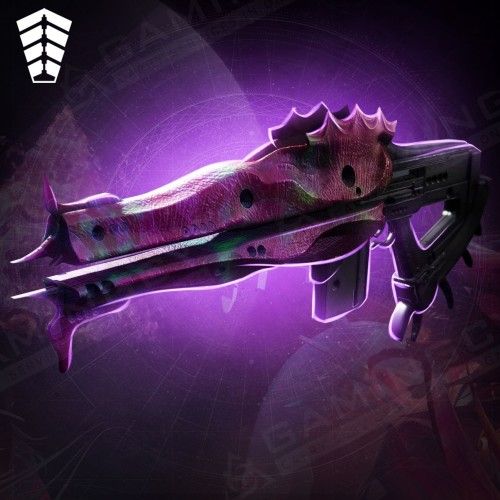 Boosting Schedule
Set the time when the booster may play your account with your manager. We can provide your whole carry while you're AFK without disturbing your usual gaming time!

24/7 support
Get a helpful human reply in ±15 seconds!

Hide My Boost
We've developed this unique software to protect you from bans and suspensions. It allows account sharing without flagging an account.

Secure Payments
You can pay securely with PayPal or your Credit Card via Stripe. All payments are covered with the customer protection system and money back guarantee!

Secure Web-site
SSL and HTTPS protocols are used for your 100% privacy & data safety
On this page you can buy the Acasia's Dejection boost – an extraordinary Root of Nightmares Legendary Energy Trace Rifle now at your disposal in Destiny 2 Lightfall. Elevate your experience with this legendary trace rifle using our premium carry services, led by seasoned D2 sherpas. Their profound mastery ensures the swift unlocking of any desired weapon, whether it's the revered Acasia's Dejection itself, the sought-after God Roll, or specific perks you're in pursuit of.
Our adept gamers are committed to farming the Acasia's Dejection on your behalf, guaranteeing a seamless and effortless undertaking. Regardless of your gaming platform – PlayStation, PC, or Xbox – our services are tailored for all players, ensuring universal access to our exceptional assistance.
Seize this opportunity now and embark on your Destiny 2 journey, discovering the convenience of boosting your gameplay to unprecedented levels.
Why buying the Acasia's Dejection is a must-have?
Acasia's Dejection is notable for its strong performance in PvE battles. Its Adaptive Frame design, along with its 80 stability, makes it a reliable weapon for taking down enemies with precision. It has the potential for powerful Perks that boost its effectiveness, particularly in raids and dungeons.
How to Get the Acasia's Dejection?
You can obtain Acasia's Dejection by participating in the Root of Nightmares Raid. It is available as a drop from the second, third, and final encounters of the raid. However, obtaining it might take a few attempts, as loot is distributed randomly and other weapons and armor can also drop from the encounters. Additionally, if you collect five Deepsight rolls of the weapon, you can craft it at The Enclave on Mars.
The Perks of the Acasia's Dejection and the God Roll
The Acasia's Dejection Submachine Gun has the following base stats:
Impact: 6
Range: 69
Stability: 80
Handling: 59
Reload Speed: 53
Reload Time: 1.94s
Aim Assistance: 100
Zoom: 16
The God Roll for Acasia's Dejection depends on your preference and playstyle, but here are some recommended perk combinations for both PvE and PvP:
Acasia's Dejection PvE God Roll:
Barrel

: Fluted Barrel

Battery

: Enhanced Battery

Perk 1

: Rewind Rounds (also good: Reconstruction)

Perk 2

: Incandescent (also good: Frenzy)
In PvE scenarios, the recommended default perks are Rewind Rounds and Incandescent. Nevertheless, you have the option to select Reconstruction and Frenzy as alternatives. The choice of Barrel and Battery attributes is of lesser concern, although if optimization is your goal, Fluted Barrel and Enhanced Battery would be the most advantageous options.
Acasia's Dejection PvP God Roll:
Barrel

: Fluted Barrel

Battery

: Enhanced Battery

Perk 1

: Perpetual Motion

Perk 2

: High-Impact Reserves
When it comes to PvP, the selection of optimal perks is somewhat limited. Perpetual Motion and High-Impact Reserves usually stand out as the top choices, primarily due to the frequent activation of High Impact Reserves during PvP engagements.
Is D2 Acasia's Dejection Farm Worth It?
Farming the Acasia's Dejection Destiny 2 Trace Rifle demands a profound commitment, a mastery of skill, and an unwavering pursuit of excellence. Regrettably, not all players possess the luxury of time or expertise to navigate this challenging journey. However, fear not, as Gamingcy's expert carry services step in to bridge this gap.
Within our ranks reside seasoned Destiny 2 sherpas, adorned with intricate knowledge and extraordinary prowess. With unyielding dedication, they embark on the task of acquiring the Acasia's Dejection farming on your behalf, presenting a comprehensive solution that elevates your gaming experience. Whether you're a battle-hardened veteran or a newcomer, the allure of unlocking the Acasia's Dejection legendary trace rifle holds immeasurable appeal.
Place your trust in Gamingcy, your unwavering companion, and let us elevate your Destiny 2 adventure. With our boosts, you'll wield this exceptional weapon with absolute assurance, dominating the battlefield in triumphant style. Embrace our expertise and embark on a journey that redefines your Destiny 2 legacy, leaving an indelible mark on the annals of time. Together, we'll unlock the greatness within the Acasia's Dejection, forging an unforgettable path to glory.
ETA:
Average starting time: 1-3 hours
Average Execution time: 1-5 weeks
Rewards you will get:
Acasia's Dejection

Legendary Energy Trace Rifle;

Nezarec Root of Nightmares

boss defeated;
Unique

Armor and Weapon

drops;
Exp for your Season Pass and Artifact level.
Options available:
Random Roll

: a weapon with

random perk

combos.

Deepsight:

You will get a Deepsight version of weapon.

Requirements

: You should have this weapon or select option "I don't have this weapon in collection".

Unlock the crafting pattern:

You will get 5 Deepsight weapons and can craft Weapon God Roll with guaranteed perks.
Requirements:
1790+ Power Leve

l

Lightfall DLC

Recovery

(an experienced player will securely log into your account and do all the work for you)