Root of Nightmares Armor Set Boost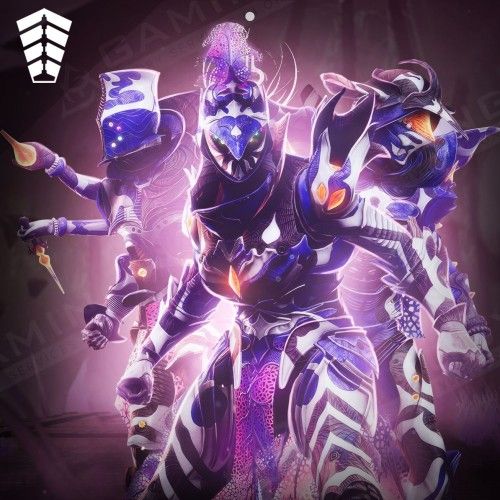 Boosting Schedule
Set the time when the booster may play your account with your manager. We can provide your whole carry while you're AFK without disturbing your usual gaming time!

24/7 support
Get a helpful human reply in ±15 seconds!

Hide My Boost
We've developed this unique software to protect you from bans and suspensions. It allows account sharing without flagging an account.

Secure Payments
You can pay securely with PayPal or your Credit Card via Stripe. All payments are covered with the customer protection system and money back guarantee!

Secure Web-site
SSL and HTTPS protocols are used for your 100% privacy & data safety
On this page, you have the exclusive opportunity to buy Root of Nightmares Armor Sets Boost service. With this premium offer, you can join forces with our team of professional gamers to embark on a thrilling adventure of farming the highly sought-after Root of Nightmares raid gear, including the elusive Robes of Detestation. Rest assured, we guarantee that you will receive the desired armor set for your class, no matter how long it takes, as the process heavily relies on RNG mechanics.
Our dedicated team of expert sherpas is fully equipped to guide you through the hardhore encounters of the Destiny 2 RoN raid, ensuring that you obtain each armor piece specific to your class. This boosting service implies that you get the desired item or all of them with a guarantee. The raid encounters generously reward various parts, including chest pieces, arms, helmets, boots, and class items, all of which are essential for assembling the complete Root of Nightmares armor set.
Now, let's delve into the captivating details of the D2 RoN armor sets available for each class, their unique perks, and the enticing set bonuses they bring.
Root of Nightmares Armor Sets List
Titan

: Gloomplate Armory

Hunter

: Shadowstalker Vestments

Warlock

: Robes of Detestation
Each armor set has been tailored to enhance the natural abilities of their respective class, providing you with the distinct advantage needed to conquer the most powerful encounters in Destiny 2. In addition, they're also great for transmogrification.
Perks: The Root of Nightmares armor sets come with unique perks that synergize with your class abilities, granting you additional benefits such as faster cooldowns, improved weapon handling, and heightened survivability.
Set Bonuses: Equipping a full set of RoN armor will grant you a powerful set bonus, offering even more advantages in both PvE and PvP D2 activities.
Our Root of Nightmares Armor Sets farming service has been designed to assist you in swiftly obtaining this highly coveted gear. By playing with our seasoned professionals, you can clear the RoN raid with utmost efficiency, ensuring that you acquire the desired pieces as soon as possible.
We take immense pride in providing a seamless and enjoyable experience for our clients. Rest assured that our PRO gamers will be by your side every step of the way, offering their guidance, expertise, and sharing valuable tips and strategies to maximize your success. So, why wait any longer? Seize the opportunity to buy Root of Nightmares Armor Set farm today and unlock the true potential of your Guardian!
ETA:
Average starting time: 1-3 hours
Average Execution time: 1-4 weeks
Rewards you will get:
The desired part(s) of armor or the whole Root of Nightmares Armor Set;

Root of Nightmares raid

completed;
A chance to get other rng-based rewards during the completion.
Options available:
Specific Pieces:

You can choose any specific part of the set to be unlocked.

Recovery:

an experienced player will securely log into your account and do all the work for you.

Sherpa:

you will play your character yourself with a group of our professional player(s).
Requirements + Important notes:
1790+ Power Level

Lightfall DLC