Final Warning boost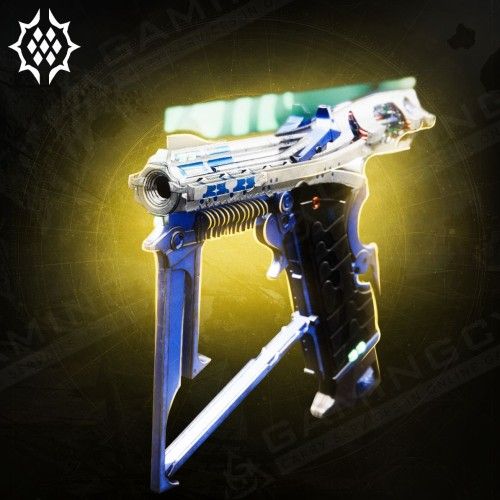 Boosting Schedule
Set the time when the booster may play your account with your manager. We can provide your whole carry while you're AFK without disturbing your usual gaming time!

24/7 support
Get a helpful human reply in ±15 seconds!

Hide My Boost
We've developed this unique software to protect you from bans and suspensions. It allows account sharing without flagging an account.

Secure Payments
You can pay securely with PayPal or your Credit Card via Stripe. All payments are covered with the customer protection system and money back guarantee!

Secure Web-site
SSL and HTTPS protocols are used for your 100% privacy & data safety
Discover the ultimate convenience of our professional Final Warning boosting service, delivered by professional Destiny 2 gamers. No matter your gaming platform, be it PlayStation, PC, or Xbox, our carries cater to all players. We believe in offering exclusive services to everyone.
Final Warning is a D2 sidearm renowned for its auto-tracking projectiles and unparalleled ability to identify and neutralize targets. With a magazine size of 21 rounds and a rapid-fire rate of 450 rounds per minute, this weapon ensures you stay one step ahead. Plus, enjoy the swift reload speed of just 1.88 seconds.
We understand the frustrations that can arise when attempting to get Destiny 2 Final Warning. That's why our team of skilled professionals is here to assist you. By purchasing our boosting service, our experts will handle all the necessary steps to unlock the Final Warning in D2 Lightfall on your behalf. Not only will you greatly increase your chances of acquiring this exceptional weapon, but our dedicated players will also ensure you amass a wealth of valuable loot along the way.
How to Get the Final Warning
In order to acquire the Final Warning, you must embark on the quest known as "The Final Strand." First, you'll need to unlock all aspects, fragments, and grenades for one of your Strand subclasses by acquiring them through Strand Meditations. Once you've completed the Lightfall campaign and got access to your Strand subclass, you'll need to obtain all the Strand Fragments by exchanging 200 Strand Meditations at the Pouka Pond in the Hall of Heroes.
Once you've gathered all the required fragments, you can proceed to the Hall of Heroes and interact with the Pouka Pond to initiate the "The Final Strand" quest. This captivating quest will take you on an exciting journey through Neomuna, where you'll face off against the formidable Shadow Legion forces, retrieve a crucial item from the Typhon Imperator, and successfully complete Osiris's challenging training program in Radiosonde.
Perks of Final Warning
Buying the Final Warning exotic weapon in Destiny 2, you will get an array of must-have perks that make it both powerful and highly desired as a sidearm. Let's delve into its unique bonuses:
Pick Your Poison

: Engaging in hip-firing unleashes projectiles that automatically track marked targets, inflicting amplified body shot damage upon impact. When aiming down sights, the projectiles gain remarkable velocity and deliver additional critical hit damage to marked targets.

All at Once:

By holding down the trigger, nearby targets within range are swiftly marked while multiple bullets are loaded into the chamber. Upon releasing the trigger, these bullets unleash in a burst, maintaining heightened stability. If a fully charged burst strikes a marked target, it unravels them, unraveling their defenses and leaving them vulnerable.
Strengths of Final Warning
With its auto-tracking projectiles and the remarkable ability to mark targets, the Final Warning emerges as a formidable weapon against multiple enemies, simplifying aiming and amplifying damage. In the hands of a skilled player, its burst fire mode exhibits enhanced stability, while its unique capability to unravel marked targets proves lethal. The sidearm's versatility and adaptability render it fitting for diverse combat scenarios, solidifying its position as a truly versatile and effective gun.
Is Destiny 2 Final Warning worth farming?
Destiny 2 players covet the Final Warning exotic for a good reason, as it delivers an exceptional gameplay experience with its distinct perks and abilities. The weapon's auto-tracking projectiles and burst fire mode prove highly effective, especially in encounters with multiple enemies. Moreover, its exotic nature and status as the inaugural Strand weapon in Destiny 2 Lightfall contribute to its allure and desirability.
Obtaining this exotic sidearm is a testament to a Guardian's prowess and unwavering dedication, a remarkable achievement that fills one with well-deserved pride. Seize the opportunity to bolster your arsenal with this immensely powerful weapon and establish dominance over your opponents. Take action now by purchasing our professional boost, and quickly unlocking the Final Warning Lightfall sidearm. Arm your Guardian with unrivaled might and embark on an unforgettable journey of triumph.
ETA:
Average starting time: 1-3 hours
Average Execution time: 1-2 hours
Rewards you will get:
Final Warning Exotic Kinetic Sidearm;
"The Final Strand" Exotic Quest completed;
Unique drops during boost.
Requirements:
Lightfall DLC

Lightfall Campaign completed

Recovery

(an experienced player will securely log into your account and do all the work for you)