Scalecommander Sarkareth boost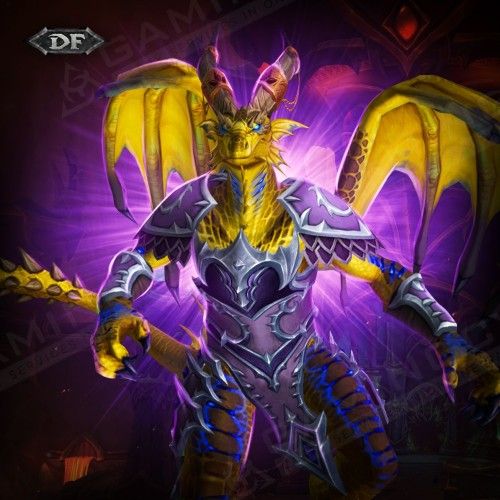 Real time raid timers
Hurry to join the next starting raid run. Check timers!

Raids shedule
Big list of available raid slots. Pick the most convenient raid time online!

Find me a hot slot!
Didn't find a sultable raid slot in the schedule? Not a problem. Click this button, and we shall find you a convenient raid time in 3 minutes!

Best-seller
Your easy & right choice: these services are on a high demand for a reason!

Secure Payments
You can pay securely with PayPal or your Credit Card via Stripe. All payments are covered with the customer protection system and money back guarantee!
By purchasing this service, you will obtain a quick and effortless Scalecommander Sarkareth boost, the last boss in the Aberrus, the Shadowed Crucible raid. This service caters to a wide range of in-game requirements, including the WoW AOTC carry. However, let's begin with the basics.
The Scalecommander Sarkareth kill will be delivered by a skilled team of boosters who are well-versed in raid tactics and can effortlessly conquer any boss in the ATSC raid. The Sarkareth kill is essential for any WoW Dragonflight PvE player, granting numerous vital achievements and alluring rewards.
When you buy the Sarkareth boost on our website, you can select from three primary difficulty levels:
Normal Mode (424-431 ilvl rewards);
Heroic Mode (437-444 ilvl drops);
Mythic Mode (450-457 ilvl loot).
At the start of Dragonflight Season 2 content, Scalecommander Sarkareth Normal boosting is an excellent choice. These runs provide noticeable progress and gear advantages. Additionally, Sarkareth carry in NM mode is a cost-effective method to obtain specific items from the Aberrus, the Shadowed Crucible's final boss. You will be invited to join our team during the ATSC last boss fight and have the opportunity to claim your loot upon his defeat.
Heroic Sarkareth Carry:
Get WoW AOTC Boost in Dragonflight Season 2
The Heroic Sarkareth Boost is the most popular choice since it includes potent HC drops from the final boss and the sought-after AOTC achievement. The WoW Ahead of the Curve boost has always been a top seller on our site, as most raid leaders require this achievement when looking for a group, particularly for quick runs with pugs. This achievement will become FOS and unattainable once the next raid tier is released. Our Ahead of the Curve carry makes linking this achievement incredibly straightforward. With our online Sarkareth Heroic boost schedule, Gamingcy offers the most efficient way to obtain your AOTC in Dragonflight for real money. This service will significantly enhance your Dragonflight gameplay experience and save you valuable time.
Mythic Sarkareth Boost:
Obtain Cutting Edge FoS and 441 ilvl gear
For those seeking the ultimate gaming experience, we offer the Mythic Scalecommander Sarkareth carry. Mythic Mode is widely known as the most challenging level in World of Warcraft raids, and defeating the raid's final boss on this difficulty is a remarkable accomplishment for any WoW player. By purchasing our Sarkareth boost, you will defeat the last boss of the Aberrus, the Shadowed Crucible raid in Mythic Mode alongside one of our World's Top-30 PvE guilds. It ensures a smooth run and easy access to the raid's most coveted rewards. When you opt for the Mythic Scalecommander Sarkareth carry, you are guaranteed the [Cutting Edge: Scalecommander Sarkareth] achievement. Additionally, you have a chance to acquire 450 ilvl loot and a guaranteed Embodiment of the Elementium customization form if you select the appropriate option.
In conclusion, Gamingcy.com offers a Sarkareth Carry tailored to suit any taste and budget. Don't hesitate to buy your run now and excel in the highly anticipated new World of Warcraft expansion with our help!
ETA:
Average starting time: Check the Schedule
Average execution time: 30-60 minutes
Rewards & Options description:
Requirements + Important notes:
70 level character in EU or US server
Runs are provided in Group loot mode.

No loot trading

.
You should

hit each boss at least once

to get the loot from that boss.