Aberrus Raid Bundle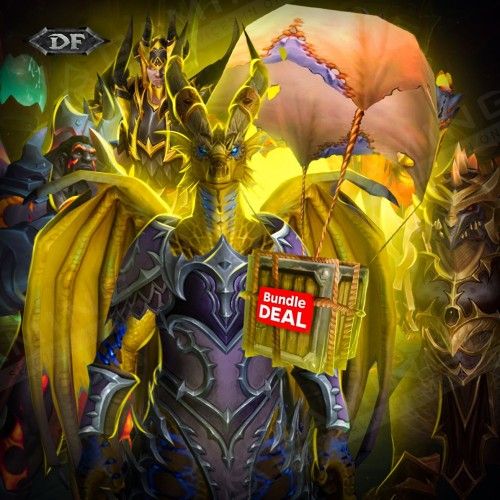 Package deal!
Save your money: take advantage of buy more - save more mechanics!

Events Schedule
Big list of available raids & m+ runs. Pick the most convenient carry time online!

Hide My Boost
We've developed this unique software to protect you from bans and suspensions. It allows account sharing without flagging an account.

Secure Payments
You can pay securely with PayPal or your Credit Card via Stripe. All payments are covered with the customer protection system and money back guarantee!

Secure Web-site
SSL and HTTPS protocols are used for your 100% privacy & data safety
The most effective way of gearing up at the current game phase is to complete the Aberrus raid on the NM and HC difficulties weekly.
Recognizing the significance of this, we at Gamingcy have created a bundle to offer a comprehensive and cost-effective solution to your weekly raid needs. This package combines the NM and HC raids into one service, allowing you to conquer these challenges at a discounted rate. You'll no longer have to worry about managing separate purchases or navigating various services. Instead, you can find everything you need in one convenient bundle.
Moreover, you have an option to break up this purchase into multiple sessions, allowing you to access Great Vault rewards over a span of two weeks. Additionally, you can split this boost between your characters, providing an opportunity to gear up your alts as well (for example, you can complete the HC difficulty with your main, and the NM one with one of your alt toons).
WoW Aberrus raid drops information:
415-421 / 428-434 ilvl (from the first two bosses - Kazzara, the Amalgamation Chamber, and Assault of the Zaqali);
418-424 / 431-437 ilvl (from 3-5 bosses: Fury of Giants, the Forgotten Experiments, and Rashok);
421 / 434 ilvl (from 6-7 bosses: Zskarn and Magmorax);
424-431 / 437-444 ilvl (from last bosses: Echo of Neltharion and Scalecommander Sarkareth).
In addition, you will get the following achievements: Aberrus, the Shadowed Crucible and Heroic: Aberrus, the Shadowed Crucible for killing all bosses.
Take advantage of the bundle deal mechanics: it allows you to get the Normal ATSC run with a significant 75% discount!
ETA:
Average waiting time: check the schedule
Average Execution time: 1-3 hours
Rewards you will get:
Full Aberrus Normal run;
Full Aberrus Heroic run;
A chance to get new 415-424 ilvl gear in Normal mode via Group Loot;
A chance to get new 428-437 ilvl gear in Heroic mode via Group Loot;
A chance to get Embodiment of the Elementium Drake Dragonriding customization from Sarkareth;
Other RNG-based drops that you may receive while farming the raid with us (gold, currencies, etc.)
Requirements + Important notes:
70 level

character in EU or US server

Selfplay

(you will play your character yourself with a group of our professional player(s))
You should

hit each boss at least once

to get the loot from that boss.