Timewarped Badges Farming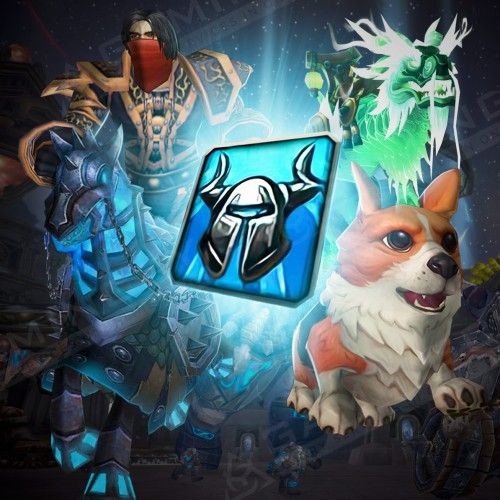 Boosting Schedule
Set the time when the booster may play your account with your manager. We can provide your whole carry while you're AFK without disturbing your usual gaming time!

24/7 support
Get a helpful human reply in ±15 seconds!

Hide My Boost
We've developed this unique software to protect you from bans and suspensions. It allows account sharing without flagging an account.

Secure Payments
You can pay securely with PayPal or your Credit Card via Stripe. All payments are covered with the customer protection system and money back guarantee!

Secure Web-site
SSL and HTTPS protocols are used for your 100% privacy & data safety
This boost allows you to buy an express WoW Timewarped Badge farming service for real money. Our expert gamer will securely play your account and complete various activities during the Timewalking events until he gets the desired amount of the badge currency for you.
Buy Timewarped Badge farm in WoW and enjoy the fast turn-key job done by a professional booster who knows the most effective mechanics of any World of Warcraft currency grinding.
WoW Timewarped Badge Boost: how does it work?
After you pay for Timewarped Badge farming, your personal manager will immediately contact you via Discord/Skype/E-mail. We strive to get in touch within 5-10 minutes after the payment. You can also contact us yourself in discord: our tag is Gamingcy. There you will arrange all the details about your WoW Timewarped Badge boost: starting time, convenient playing schedule, and other nuances.
WoW Timewarped Badge buying for real money is smart if you want to access amazing rewards that this currency suggests fast, and skip the tedious grinding process on your own or with pugs.
You can buy numerous rewards from Timewalking Vendors in Orgrimmar or Stormwind with your Timewarped Badge: mounts, gear, toys, pets, etc.
Below you can find a list of the most significant WoW Timewarped Badge rewards:
Buy WoW Timewarped Badge farming at Gamingcy, and skip dozens of hours of hard monotonous work.. Enhance your gameplay with the smooth, fast, and hassle-free currency farming provided securely by the best players of the EU and US game communities. Never grind WoW badges for days long again: buy a boost, and leave all the routine to Gamingcy!
ETA:
Average waiting time: 1 hour
Average Execution time: 1-7 days
Rewards you will get:
The desired amount of Timewarped Badge;
All the rewards that you may receive during the boost will be yours.
Requirements + Important notes:
60+ level

character in EU or US servers

Account sharing

(an experienced player will securely log into your account and do all the work for you)
The time walking event must be

active