Helltide Boosting in Diablo 4


Explore the exhilarating Diablo 4 Helltide boost and farm powerful loot and cinders with our team at Gamingcy. Conquer each activity and defeat the most challenging demons with the support of our skilled D4 gaming experts. Buy D4 Helltides boosting now and get the most desired rewards hassle-free. Savor the thrill of teaming up with professional teammates as you seamlessly eliminate demonic bosses and navigate through these hour-long time-limited events!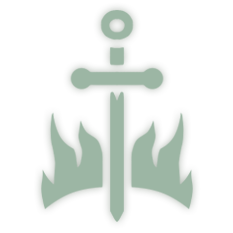 Turn-key Helltides farming to get amazing rewards!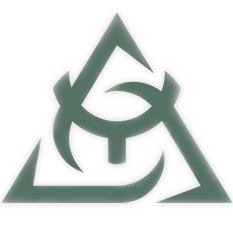 HideMyBoost system for 100% privacy & security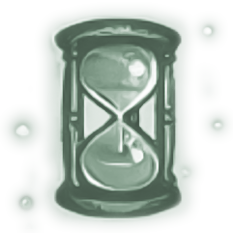 We can play while you're afk, not interrupting your habitual gaming time.
Embark on an effortless journey to acquire legendary and exclusive gear in Diablo 4 with our Helltide carries for sale. Our proficient team stands ready to guide you through these events with unparalleled efficiency swiftly. Our comprehensive boosts features include help with these activities unlocking, Aberrant Cinders, and D4 Helltide chests farming. Dominate the game with Gamingcy!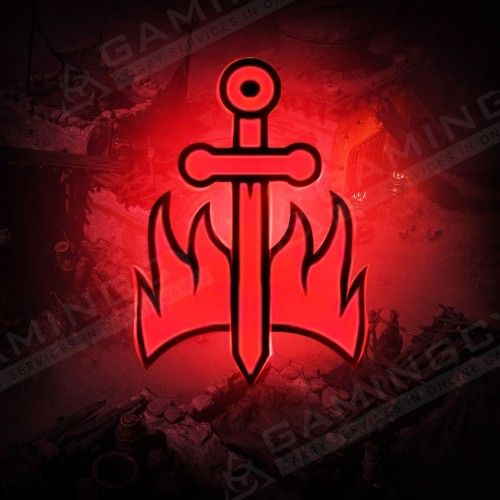 Helltides
Any amount of events
Exp, Forgotten Souls, Nightmare Sigils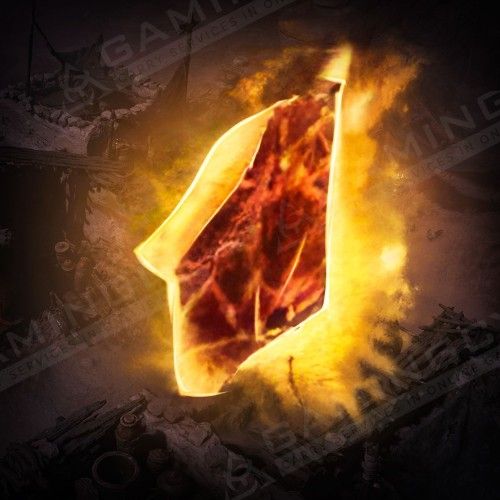 Aberrant Cinders
Turn-key farm be a PRO gamer
Any amount you need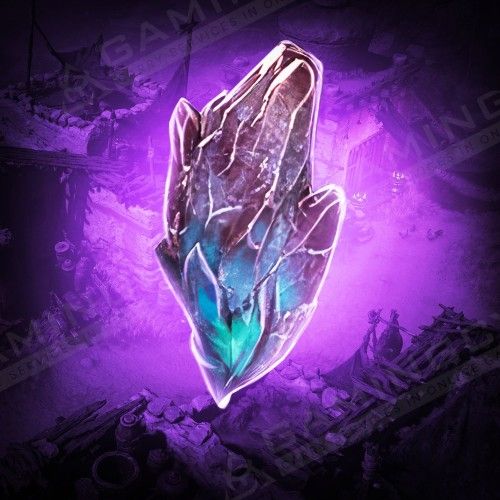 Forgotten Souls
Express grinding
Upgrade Sacred and Ancestral items
Diablo 4 Helltides Boosting Services:
Everything you need to know
Buying Helltides boosts in D4 is an efficient way to farm these time-limited 1-hour long events with a team of our PRO gamers. We provide these services for our beloved customers who play this game on PlayStation, PC, and Xbox. But first things first.
Ever wondered how to conquer the fast-paced and action-packed world of Diablo 4's Helltides? Don't worry; we at Gamingcy have got you covered. With our premium Helltide Boosting Services, stepping into the heart of demonic chaos and emerging victorious has never been easier. Allow us to break it down for you.
Helltides are thrilling endgame events unique to Diablo 4. They're portals to demon-infested arenas that transform the otherwise familiar open world into a dark, daunting battlefield. Featuring blood-red skies, meteors streaking the horizon, and powerful monsters at every turn, Helltides deliver an immersive and challenging gameplay experience.
These special events are triggered when players reach World Tier 3, Nightmare difficulty. Lasting about an hour, they bring increased loot drops, unique gear, and a particular currency known as Aberrant Cinders.
Participation requires meticulous planning, quick decision-making, and a keen eye for detail. But the real challenge lies in surviving these hellish arenas while collecting valuable loot and maximizing the accumulation of Aberrant Cinders. The rewards? Legendary items, crafting materials, cosmetic items, and the satisfaction of a well-fought victory.
Our reviews
4/28/2023
Quick clean service
Quick clean service
9/2/2023
Grind to Shine
I recently had the opportunity to participate in a 1-hour World of Warcraft game coaching lesson, and it was an incredible experience. The coach was highly know...
5/11/2023
The communication was the best part...
The communication was the best part. The discord chat made me feel like I was in good hands through the entire process. I really appreciate them working with ...
7/31/2022
Thanks for this run.
Thanks for this run.
7/28/2022
Thanks all
Thanks all, quick and easy
7/27/2022
It was great and fast!
It was great and fast! I got what I payed for! People were nice and friendly! I can recommend this too my friends and other people
11/30/2022
Good service
Good service, fast and reliable. Not a scam that is always appreciated XD
8/23/2022
Booster ran the dungeons smoothly an...
Booster ran the dungeons smoothly and got right to it.
10/7/2022
Super quick
Super quick and painless. Will use them again.
8/17/2022
Great fast service
Great fast service
8/23/2022
the group did great and the run was…...
the group did great and the run was fast. will definitely use again.
10/6/2022
Mythic experience
Tried the Mythic +15 run and was impressed. Team were incredible and carried me though was intense but lived it. Definitely recommend
7/19/2022
Excellent customer service....
Excellent service despite an initial hiccup with scheduling. I did not receive an invite to the run time that I initially wanted, but the support team went abov...
7/18/2022
Recommended
While it did take a while the order was fulfilled despite my character being an extremely low ilvl. The management was extremely friendly and communicative.
4/11/2023
Gave it a shot and was pleasantly…...
Gave it a shot and was pleasantly surprised…..fast service, easy and super fast I will definitely use again and would definitely recommend to others !!!!
8/21/2022
Good service
Good service I had fun
4/29/2023
Gamingcy is a great service...
Gamingcy is a great service. Quick action. The Raid group is also great. Timely information and fair dealing.
8/23/2022
Great experience and quick...
Great experience and quick, hassle free run
8/3/2023
My first order 0-1800 rateing in sol...
My first order 0-1800 rateing in solo arena. No question about it, the booster was top tier and knew what he was doing. And all the questions I asked in disco...
9/8/2022
Fast friendly service and a very…...
Fast friendly service and a very enjoyable run!
Top Four Reasons TO Buy D4 Helltides Boost Now
Discover the premium destination for superior Diablo 4 Helltides boosting on our website, managed by seasoned gaming experts with a track record of proven expertise. Our dedicated squad is committed to providing unmatched carries quality at cost-effective prices. Every order you purchase through us ensures a quick, safe, and enriching gaming adventure thanks to our exclusive features:
A state-of-the-art scheduling system;
Our groundbreaking 'Hide-my-boost' technology;
Superior management of any Helltide carry that you purchase at our site;
A seamless and user-friendly interface.
easy
Number ONE goal of our team is to make your time spent with us hassle-free and enjoyable
fast
We value your time and perfectly understand how important it is to get your boost right away!
effective
We know everything about online gaming. All of our 2067 boosters are members of top world guilds since early game expansions
safe
Secure Paypal payments;
Verified Trustpilot reviews;
Exclusive Hide My Boost system;
SSL and Https protocols for your 100% privacy and data safety.
Diablo 4 Helltide Carries:
an easy way to get new legendaries
Our D4 Helltides carry services are designed to help you efficiently conquer this activity in any location, maximizing your loot and enhancing your overall gaming experience.
At Gamingcy, we understand the thrill of gaming and the potential difficulties that come with it. That's why we're committed to providing our customers with the best gaming experience possible. With our skilled team of professional gamers at your side, you'll be able to unlock the full potential of Helltides. No need to worry about losing precious Aberrant Cinders or missing out on the valuable Tortured Gift of Mystery Chests and their locations – our team will ensure that you survive and thrive in the Helltide arenas.
One of the main reasons to complete them is the chance to get legendary and unique gear, the ultimate reward for any Diablo 4 player. Gamingcy's Helltide Boosting Services give you an effortless path to these items. Our professional gamers will skillfully navigate the events, scoring high-value loot to expand your gear collection.
Diablo 4 Helltide Events farming:
Experience the Gamingcy's Advantage
Don't have enough time or find D4 Helltides farm overly challenging? Gamingcy's boosting services provide quick and seamless completion of these intense events. Our seasoned experts, with their strategic gameplay and precise execution, can complete Helltide events for you in record time. This carry service allows you to enjoy the rewards without the stress of the intense gameplay.
Buying The Helltide events boosts is also an efficient way to accumulate a unique currency, the Aberrant Cinders, which are essential for unlocking Tortured Gift Chests scattered throughout the region. Farming these cinders can be challenging, but our boosters are up for the task. They will efficiently grind Aberrant Cinders, ensuring you can unlock as many chests as possible and maximize your rewards. At Gamingcy, we prioritize your satisfaction above all else. We'll gather Aberrant Cinders and find the locations of those elusive Tortured Gift Chests for you. Each chest requires varying amounts of cinders, and our team will strategize to prioritize the most valuable ones, like the Tortured Gift of Mysteries Chest. That means more legendary items for you!
If you're ready to dive head-first into the dynamic and exhilarating open world of Diablo 4's activities, there's no better partner than Gamingcy. So, why wait? Make the most of your gaming experience with our Helltide farm. Embark on an effortless journey to legendary status today!
our D4 Helltides Boosts in Five Straightforward Steps
Engage with an exceptional service experience marked by unparalleled professionalism at Gamingcy. Reap the rewards of partnering with a reputable and trustworthy store, serving gamers since 2014. With an extensive range of boosts for sale in our Diablo4 division, we're proud of our track record of over 250,000 successful orders. Supported by a substantial legion of over 2000 seasoned boosters, we guarantee faster Diablo 4 Helltides order initiation and completion than any other site. Our dedicated 24/7 customer support team is ready to act, assisting within an impressive 10-second window. Take the leap of faith - we're confident you'll become a valued addition to our constantly expanding family of gratified, recurring customers!
shop
Choose the service you need and add it to the cart. If you have any questions - don't hesitate to ask our 24/7 support team
checkout
Follow the cart's instructions and pay securely with Paypal or with your Credit card!
process
Contact us in Discord, Skype, or Facebook messenger to confirm your order and start the service!
done
Once your service is completed, our manager will immediately inform you about it!
review
Your opinion matters! Share your experience with other customers and help us to improve!