Forgotten Souls Boost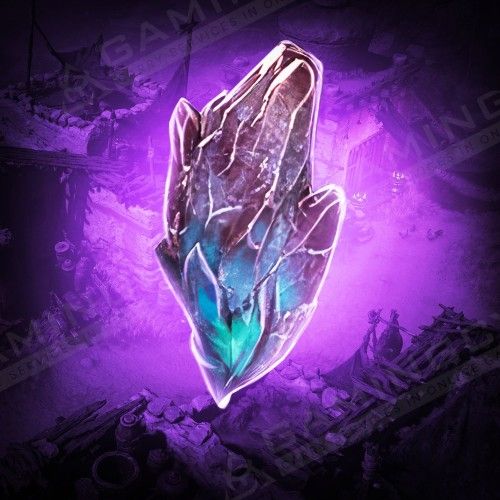 Boosting Schedule
Set the time when the booster may play your account with your manager. We can provide your whole carry while you're AFK without disturbing your usual gaming time!

24/7 support
Get a helpful human reply in ±15 seconds!

Hide My Boost
We've developed this unique software to protect you from bans and suspensions. It allows account sharing without flagging an account.

Secure Payments
You can pay securely with PayPal or your Credit Card via Stripe. All payments are covered with the customer protection system and money back guarantee!

Secure Web-site
SSL and HTTPS protocols are used for your 100% privacy & data safety
Get ahead in Diablo 4 with our Forgotten Souls boosting service. Our service supports Xbox, PS4, PS5, and PC platforms and is tailored to enhance your gaming experience.
Forgotten Souls are essential for upgrading Sacred and Ancestral Items, propelling your endgame gear. You must reach the illustrious World Tier 3 to acquire these valuable resources.
Our service is expertly crafted by professionals who farm the exact amount of Forgotten Souls you need while ensuring account security. We never use third-party software or bots. The boost is available exclusively in Piloted mode, which requires account sharing. We use a premium VPN or our exclusive HMB system to maximize security. Our expert gamer logs into your account, farms the Forgotten Souls, and notifies you via Discord when the order is complete.
What are Forgotten Souls?
Forgotten Souls are rare resources in Diablo 4 that can upgrade Sacred and Ancestral items. Found in the depths of Helltides, they can be obtained from hidden chests, rare monsters, or the unique Scream Hell Veins ore node.
To start farming Forgotten Souls, complete the campaign and reach World Tier 3: Nightmare. By defeating the Cathedral Of Light Capstone Dungeon in Kyovashad, you gain access to Helltide Events, where Forgotten Souls can be found. The most abundant source of Forgotten Souls is the rare chest, Tortured Gift of Mysteries.
How Our Forgotten Souls Farming Works
After purchasing the D4 Forgotten Souls farming, our dedicated account manager will contact you through Discord, Skype, or Email within 5-10 minutes. You can also reach out to us directly on Discord with the username Gamingcy. We'll discuss specifics, including starting time, playing schedule, and other details.
Purchasing Forgotten Souls boosts saves you time and effort and allows instant access to the rewards associated with this resource. Our service, facilitated by top gamers, ensures a seamless and efficient farming process.
With Forgotten Souls, explore the rewards hidden in the Tortured Gifts of Helms chest and discover gear pieces and Aberrant Cinders.
Choose Gamingcy's Forgotten Souls farming service for a hassle-free and exciting Diablo 4 experience. Say goodbye to tedious grinding and embark on a thrilling adventure as we take care of the heavy lifting!
ETA:
Average starting time: 1-2 hours
Average Execution time: 1 hour per 20 Souls
Rewards you will get:
The desired amount of Forgotten Souls;
All the rewards that you may receive during the boost will be yours.
Requirements + Important notes:
50+ level

character

Account sharing

(an experienced player will securely log into your account and do all the work for you)