Nightmare Sigils Boost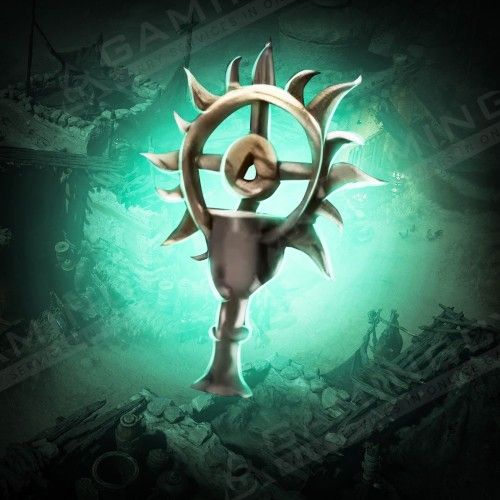 Boosting Schedule
Set the time when the booster may play your account with your manager. We can provide your whole carry while you're AFK without disturbing your usual gaming time!

24/7 support
Get a helpful human reply in ±15 seconds!

Hide My Boost
We've developed this unique software to protect you from bans and suspensions. It allows account sharing without flagging an account.

Secure Payments
You can pay securely with PayPal or your Credit Card via Stripe. All payments are covered with the customer protection system and money back guarantee!

Secure Web-site
SSL and HTTPS protocols are used for your 100% privacy & data safety
Take your Diablo 4 character to new heights and buy Nightmare Sigils boosting by Gamingcy. Available for Xbox, PC, or PlayStation, our service lets players unlock the incredible rewards of these items.
Nightmare Sigils are highly coveted keys in Diablo 4, allowing access to enhanced Nightmare Dungeons. These D4 instances are more challenging due to random afflictions and offer exclusive loot, including Sacred, Ancestral, and Unique items. However, player respawns are limited, making the experience more intense.
Gamingcy ensures an authentic, handcrafted service for farming Nightmare Sigils, adhering to ethical standards without employing third-party trading or bots. Our expert boosters save you time and efficiently rank up your character.
We deliver this service through the secure and reliable Piloted Mode. A dedicated booster will access your account to fulfill the requirements, guaranteeing a smooth and efficient process that prioritizes your account's safety. Let us unlock the true potential of Nightmare Sigils for your Diablo 4 character and elevate your gaming experience to new heights.
What are D4 Nightmare Sigils?
Nightmare Sigils are obtained through engaging in various activities, such as completing contracts at the Tree of Whispers or crafting them using Sigil Powder and Gold at the Occultist. Each Sigil has its rarity and can be used to upgrade dungeons or salvaged for crafting.
Crafting Nightmare Sigils requires Sigil Powder, obtained by salvaging unwanted Sigils, and a certain amount of Gold based on the Sigil's tier or difficulty level. The higher the tier of the Sigil, the more afflictions or affixes it possesses, adding depth and complexity to the gameplay.
As you accumulate a collection of Sigils, you will find that each Sigil holds its rarity and allure. It gives you a choice: use them to upgrade dungeons or salvage them for crafting purposes. It's important to note that not all Sigils are equal in power. Each Sigil possesses a numeric difficulty rank, indicating its level of challenge. Sigils with higher difficulty ranks will prove exceedingly demanding but offer greater rewards through high-quality loot. Upgrading a dungeon with a Sigil opens up a whole new gameplay experience, as the Sigil enhances the instance and introduces unique challenges and rewards.
How Our Nightmare Sigils Farming Service Works
Once you purchase our Nightmare Sigils farm, a dedicated manager will contact you via Discord, Skype, or email within 5-10 minutes. We'll discuss the details, including start time, schedule, and any specific requirements. You can also initiate contact through Discord, username "Gamingcy."
Buying Diablo 4 Nightmare Sigils with real money is savvy for those who want to unlock exclusive rewards without the grind. Skilled players handle our efficient and hassle-free service, saving you time and enhancing your gameplay. Choose Gamingcy, say goodbye to tedious grinding, and revel in an optimized Diablo 4 experience.
ETA:
Average starting time: 1-2 hours
Average Execution time: 1 hour per sigil
Rewards you will get:
The desired amount of Nightmare Sigils;
All the rewards that you may receive during the boost will be yours.
Requirements + Important notes:
50+ level

character

Account sharing

(an experienced player will securely log into your account and do all the work for you)