Capstone Dungeons boost in Diablo 4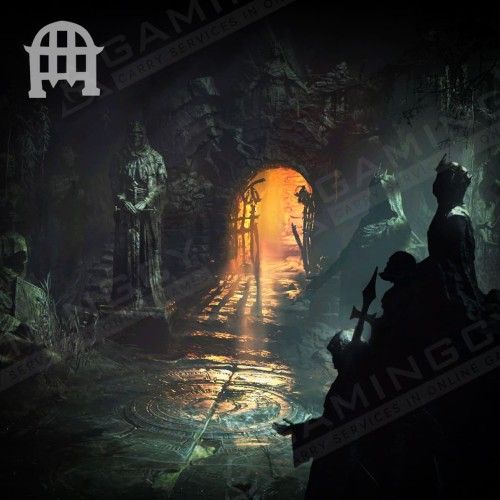 Boosting Schedule
Set the time when the booster may play your account with your manager. We can provide your whole carry while you're AFK without disturbing your usual gaming time!

24/7 support
Get a helpful human reply in ±15 seconds!

Hide My Boost
We've developed this unique software to protect you from bans and suspensions. It allows account sharing without flagging an account.

Secure Payments
You can pay securely with PayPal or your Credit Card via Stripe. All payments are covered with the customer protection system and money back guarantee!

Secure Web-site
SSL and HTTPS protocols are used for your 100% privacy & data safety
Welcome to our platform, where you can buy Diablo 4 Capstone Dungeons boosting. PlayStation, Xbox, and PC platforms are supported. This service is your gateway to effortless completion of the notoriously challenging Cathedral of Light or Fallen Temple dungeons. Also, it provides a hassle-free route to unlocking World Tiers 3 & 4.
Rest assured that our Capstone Dungeons carries are done manually, without the aid of third-party software, bots, or any other potentially damaging procedures. We value your trust and prioritize the safety of your account above all else.
Our service exclusively employs your character to clear the Capstone Dungeons and successfully unlock World Tiers. Relieve yourself for the time and effort required, and let our adept professionals complete the job on your behalf swiftly and efficiently!
Our service execution comes with two flexible methods for your convenience.
In the

Piloted Mode

, one of our skilled boosters will sign into your account and undertake the task for you.
Alternatively, you can opt for the

Self-Play mode

(Carry), which allows you to play your character while we assist in achieving your objectives.
What are Capstone Dungeons in Diablo 4?
Capstone Dungeons serve as Diablo 4's most hard challenges, available to players only after the completion of the main campaign. After reaching the milestone of level 50 and level 70 and completing the primary storyline, you can access these dungeons, plunging into some of the game's most grueling encounters.
There are two principal Capstone Dungeons: the Cathedral of Light and the Fallen Temple. These dungeons are intricately linked to the World Tiers, which form the game's tiered difficulty structure that governs enemy difficulty and loot value. In particular, the Cathedral of Light is associated with World Tier 3, also known as Nightmare, while the Fallen Temple, which corresponds to World Tier 4, is called Torment.
D4 Capstone Dungeons Rewards
Emerging victorious from a Capstone Dungeon is a meritorious achievement, and Diablo 4 showers successful players with rich rewards. Triumphing over the final adversary, The Curator, in the Cathedral of Light lets players unlock the Nightmare mode or World Tier 3. This advanced difficulty level provides players with boosted XP, access to superior-quality loot, and more intricate gameplay challenges.
Once you reach the milestone of level 70, you can attempt to conquer the treacherous Fallen Temple Capstone Dungeon. Overcoming its trials and defeating the final boss allows you to unlock Torment or World Tier 4, paving the way to the most coveted loot in the game.
Capstone Dungeons Carry:
How does it work?
Are you wondering about the process of Diablo 4 Capstone Dungeons carries? Here's how it works. We offer premium, cost-effective boosting services that deliver excellent value for money.
Upon making a purchase, our dedicated manager will reach out to you using your preferred mode of communication. It could be any messenger service you feel most comfortable with. Our primary goal is to facilitate a seamless experience that caters to your needs and preferences.
Chill as our PRO gamers handle the complex challenges of the D4 Capstone Dungeons on your behalf. Our team comprises seasoned gamers who excel in navigating the complexities of Diablo 4, ensuring a proficient and professional boosting service.
Once the designated dungeon or dungeons are successfully cleared, reap the bountiful rewards of completing these formidable trials.
Your feedback matters to us. Post-service, we highly appreciate it if you could take a moment to provide a review. Your insights can help us elevate our service quality further and also aid potential clients in making informed decisions.
Make the right choice by opting for the unparalleled Capstone Dungeon boosting experience offered by the top-rated site in the market. We strive to deliver an experience that's not just about game progression but also exceptional customer service and satisfaction. Discover the difference with Gamingcy today!
ETA:
Average starting time: 30-60 minutes
Average Execution time: 1-2 hours
Rewards & Options description:
The desired Capstone Dungeons completed;
Access Torment difficulty and ability to find Ancestral items (Fallen Temple);
Access Nightmare difficulty and ability to find Sacred and Unique items (Cathedral of Light);
All of the gold, loot and resources received during the run.
Options available:
Dungeons:

Pick the dungeon you need.

Quantity:

Take advantage of the package deal mechanics, and

save up to 20%!

Selfplay:

you will play your character yourself with a group of our professional player(s).

Account sharing:

an experienced player will securely log into your account and do all the work for you.
Requirements + Important notes: