Murmuring Obols Boost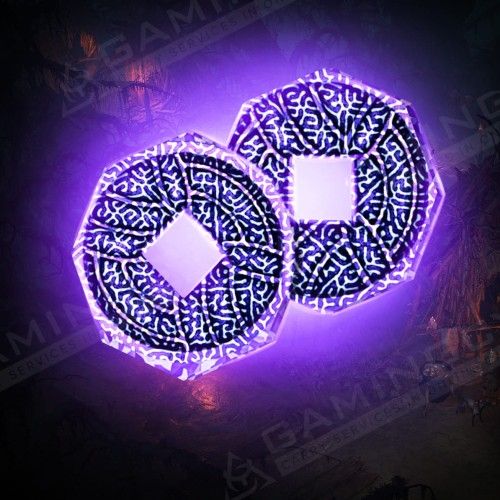 Boosting Schedule
Set the time when the booster may play your account with your manager. We can provide your whole carry while you're AFK without disturbing your usual gaming time!

24/7 support
Get a helpful human reply in ±15 seconds!

Hide My Boost
We've developed this unique software to protect you from bans and suspensions. It allows account sharing without flagging an account.

Secure Payments
You can pay securely with PayPal or your Credit Card via Stripe. All payments are covered with the customer protection system and money back guarantee!

Secure Web-site
SSL and HTTPS protocols are used for your 100% privacy & data safety
You can buy Murmuring Obols boosting for your Diablo 4 characters at our site. Xbox, PC, and PlayStation platforms are supported. Recognized as one of the most valuable currencies in D4, you can use Murmuring Obols to gamble for Random Gear or purchase the Whispering Keys.
At our store, we take pride in offering a genuine, handcrafted Murmuring Obols farming service. We do not resort to using third-party trading, bots, or any other actions that could potentially risk the safety of your account. Save precious hours by letting our skilled boosters get the currency cap (up to 5k) for your character quickly and proficiently!
We deliver our service through the Piloted Mode, where a dedicated booster will securely access your account and fulfill the requested service. It ensures your gaming experience remains enjoyable and hassle-free.
What are Murmuring Obols in Diablo 4?
Serving as a specialized currency within Diablo 4, Murmuring Obols echo the function of Blood Shards from the previous part of the game. You earn these tokens through various in-game engagements.
The process of obtaining Murmuring Obols is interwoven into several in-game activities rather than being a straightforward collection mechanic. Players can amass these tokens by engaging in world events, unsealing salvage caches, or capitalizing on event resets. Specific timed events represented as orange circles on the mini-map are a significant source of this currency. Completing these events awards you a treasure chest containing Murmuring Obols, among other rewards.
You can spend them to acquire new items, primarily weapons, armor, and other accessories, from a unique in-game merchant, the Purveyor of Curiosities. One of the primary use of these coins is the option to purchase unidentified items, adding a layer of suspense and unpredictability to the gaming experience.
Diablo 4 Murmuring Obols Farming Service: how does it work?
Upon purchasing the D4 Murmuring Obols farm, your manager will promptly contact you via Discord/Skype/E-mail. We strive to establish contact within 5-10 minutes after payment. Alternatively, you can reach out to us directly on Discord using the Gamingcy username. You can arrange all the details for your boost there, including the starting time, convenient playing schedule, and other specifics.
Buying Diablo 4 Murmuring Obols for real money is a smart choice if you want to quickly access the amazing rewards associated with this currency and avoid the tedious grinding process on your own.
Enhance your gameplay with a smooth, fast, and hassle-free currency farm provided securely by the best players in the game community. Never spend days grinding Diablo 4 Obols again. Buy a boost and let Gamingcy handle all the routine for you!
D4 Murming Obols: the best use and how to get them
Once you have collected enough Obols, they can be exchanged at the Purveyor of Curiosities shop, typically located in the game's primary cities. The vendor provides an assortment of unidentified items, including armor, weapons, and accessories. The allure of these transactions lies in their unpredictable nature. Although there is a possibility of acquiring rare rewards, it is by no means a certainty.
In addition, Murmuring Obols can also be used to procure Whispering Keys. These keys unlock Silent Chests scattered throughout the game world, further amplifying the game's unpredictability and excitement.
Murmuring Obols Cap
Effectively managing Murmuring Obols is crucial for successful gameplay. Initially, players can hold up to 500 Obols. However, this limit can be increased by claiming the Altars of Lilith or achieving higher reward tiers in the game's Nightmare Mode. Frequent visits to the Purveyor of Curiosities vendor are advised to ensure players do not reach their currency limit and miss out on collecting more Obols.
ETA:
Average starting time: 1-2 hours
Average Execution time: 30 minutes per 100 Obols
Rewards you will get:
The desired amount of Murmuring Obols;
All the rewards that you may receive during the boost will be yours.
Requirements + Important notes:
Account sharing

(an experienced player will securely log into your account and do all the work for you)