Varshan the Consumed Boost in Diablo 4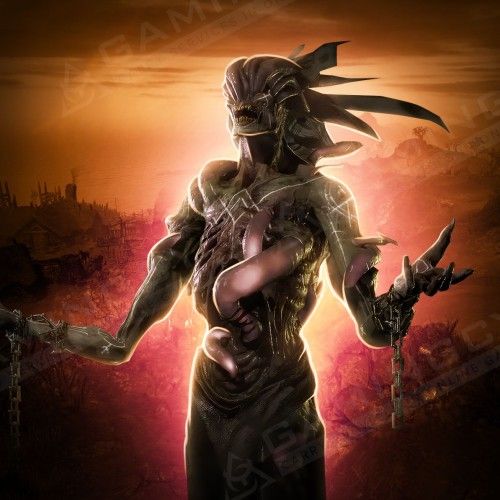 Best-seller
Your easy & right choice: these services are on a high demand for a reason!

24/7 support
Get a helpful human reply in ±15 seconds!

Secure Payments
You can pay securely with PayPal or your Credit Card via Stripe. All payments are covered with the customer protection system and money back guarantee!

Secure Web-site
SSL and HTTPS protocols are used for your 100% privacy & data safety
Elevate your gaming experience with Gamingcy's Diablo 4 Varshan the Consumed Boost! Whether you play on PS, PC, or Xbox, our team of PRO-gaming experts is here to assist you. Say goodbye to the frustrations of wiping on Varshan the Consumed in D4, as we skillfully take charge and defeat this new World Boss for your characters. Rest assured, our service is carefully crafted, devoid of any potentially harmful third-party software, bots, or unethical gaming practices. Your satisfaction and safety are our top priorities, leaving you to bask in the glory of victory!
We provide two convenient modes of service delivery:
Piloted Mode:

Let one of our expert boosters access your account and handle the task on your behalf.

Self-Play Mode

: Alternatively, you can choose to actively participate in the action and play alongside our boosters.
Diablo 4 Varshan the Consumed farming: all you need to know
In the world of Diablo 4, Varshan farming involves taking on monstrous adversaries that stand head and shoulders above the rest, offering a thrilling challenge for players. Our team of professional gamers is well-equipped to face these formidable foes, bringing you an exhilarating gaming experience. Some of these opponents may grant access to higher World Tiers, while others can only be confronted once you've ascended to the requisite World Tier.
Unlike their counterparts in previous games, these bosses roam freely across the vast and open-world locations of Diablo 4, lying in wait for daring adventurers like you. However, heed this warning: these hardcore battles demand the combined efforts of a well-coordinated group and call for advanced strategies to emerge victorious. Are you ready to take on the ultimate challenge and reap the rewards that await? Join us in the epic quest of Varshan farming in Diablo 4!
Varshan the Consumed Kill in Diablo 4: Rewards and Drops
Engaging in combat with and vanquishing a Varshan in Diablo 4 goes beyond showcasing your gaming skills; it opens the door to remarkable rewards. Prepare to lay claim to rare loot, including high-level gear, gold, consumables, legendary items, and valuable materials essential for engraving a Legendary Aspect into your Codex of Power. Embrace the challenge, and the bountiful spoils shall be yours to enjoy!
Killing Varshan the Consumed: Tips and Strategies
Diablo 4's Season 1 features a formidable boss known as Varshan the Consumed, a challenging foe that players must face as part of the Malignant Tunnels mechanic in the game. Defeating Varshan not only showcases a player's skill but also unlocks exclusive Seasonal rewards, including powerful gear, unique cosmetic items, and rare crafting materials. Here are some strategies and tips to help you overcome this epic boss encounter:
Adequate Preparation:

Before facing Varshan the Consumed, ensure your character is at a high enough level, preferably around level 70, for a balanced challenge. Equip your character with high-quality gear to increase their chances of success.

Understanding Mechanics

: Learn and understand Varshan's attack patterns and abilities. Familiarize yourself with the mechanics of the encounter to anticipate his moves and react accordingly during the fight.

Season 1 Questline:

You will encounter Varshan the Consumed during the Answers in the Ashes Quest in the Season 1 Questline. A final encounter awaits you in The Cold Hard Truth Quest.

Echo of Varshan:

After completing the Season 1 Questline, you will obtain an Invoker of Varshan, which can be used to summon an Echo of Varshan, a tougher version of the boss, inside secret rooms in the Malignant Tunnels.

Malignant Tunnels:

Varshan the Consumed can be found in the Malignant Tunnels, which are new dungeons scattered throughout Sanctuary. Explore these tunnels to locate the boss.

Team up

: If you find the encounter too challenging to handle solo, consider teaming up with other players. Cooperative play can significantly increase your chances of success.

Time-Limited Encounter:

Keep in mind that Varshan the Consumed is available only during Season 1, so make sure to take advantage of the opportunity while the season is active.
ETA:
Average starting time: 1-2 hours
Average execution time: 1-2 hours
Rewards you will get:
Varshan the Consumed boss kill;
All the rewards that you may receive during the boost will be yours.
Requirements + Important notes:
70+ level

character
Tier 4 unlocked
D4 Main and Malignant story completed