Tree of Whispers Boost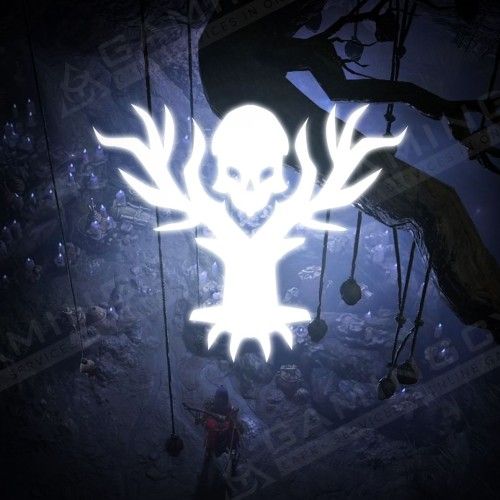 Boosting Schedule
Set the time when the booster may play your account with your manager. We can provide your whole carry while you're AFK without disturbing your usual gaming time!

24/7 support
Get a helpful human reply in ±15 seconds!

Hide My Boost
We've developed this unique software to protect you from bans and suspensions. It allows account sharing without flagging an account.

Secure Payments
You can pay securely with PayPal or your Credit Card via Stripe. All payments are covered with the customer protection system and money back guarantee!

Secure Web-site
SSL and HTTPS protocols are used for your 100% privacy & data safety
Are you looking for a reliable and efficient Tree of Whispers boosting service for your Diablo 4 characters? You've come to the right place. We provide all kinds of professional carries in this game for PS4, PS5, Xbox, and PC gamers.
The Tree of Whispers operates as a reward system where you can trade the Whispers of the Dead for particular equipment for specific slots.
Earning Grim Favors is crucial to this system. They are obtained by successfully completing the Whispers of the Dead missions. Accumulate a minimum of 10 Grim Favors, and you can trade them at the Tree of Whispers for tailored gear collections and an experience boost.
This service can only be provided through the Piloted mode (account sharing). A booster will sign into your account to farm the Tree of Whispers missions. Upon completion, you'll receive a discord message.
Our dedicated boost for Tree of Whispers farming is conducted only manually, ensuring no third-party software, bot usage, or anything that could compromise your account's security. Rest assured, your character will be solely used to get the requested amount of Grim Favors.
What is the Tree of Whispers?
Upon completing the campaign of Diablo IV, you'll gain access to an endgame vendor, the Tree of Whispers. This remarkable entity will guide you to collect Grim Favors, which are acquired by engaging in open-world activities randomly assigned by the tree. These activities are focused on specific sections of the map and update every hour. After you've accumulated ten Grim Favors, returning to the Tree of Whispers will reward you with a selection of rewards biased towards a particular item type and with an increased chance of obtaining Nightmare Sigils.
The Tree of Whispers essentially acts as your gateway to Diablo IV's post-campaign content. To gather superior equipment, accumulate Nightmare Sigils, and earn enough experience to reach the suggested level 50 for the challenging Cathedral of Light dungeon, you'll want to complete Grim Favor tasks assigned by the Tree of Whispers immediately after concluding the campaign. Furthermore, the Tree of Whispers is a valuable resource of rare items for players with limited playtime, offering a substantial advantage.
Every 90 minutes, the Tree of Whispers produces Grim Favor tasks known as Whispers across five regions within the Sanctuary. The difficulty or length of these Whispers determines the number of Grim Favors earned, ranging from one to five. A minor task such as clearing a dungeon cellar yields one Grim Favor, while a more demanding challenge like clearing an entire dungeon offers five.
Tree of Whispers Farm: how does it work?
After you've finalized your purchase of the Tree of Whispers farming service, a personal manager from our team will promptly contact you. We typically reach out through your preferred communication platform, be it Discord, Skype, or Email, within 5-10 minutes of receiving your payment. If you'd like to take a proactive approach, you're also welcome to contact us directly on Discord under the username 'Gamingcy.' During this interaction, we'll review all the particulars of your D4 Tree of Whispers boost, including the kick-off time, your ideal playing schedule, and other finer details.
Buying a Diablo 4 Tree of Whispers boost with real money is a strategic move if you're looking to swiftly enjoy the fantastic rewards of this system and the endgame vendor, bypassing the tedious grind you'd otherwise have to perform.
The Tree of Whispers offers an array of enticing rewards, chief among them being Legendary items and crafting materials.
By opting for our D4 Tree of Whispers farming service here at Gamingcy, you're effectively freeing yourself from the tedium of grinding. Instead, you can advance your gaming experience with efficient, speedy, and worry-free Grim Favor farming, all delivered by some of the most experienced and skilled players in the Diablo 4 community. Choose to boost with Gamingcy, and let us handle the routine for you!
ETA:
Average starting time: 1-2 hours
Average Execution time: 20 minutes per quest
Rewards you will get:
The desired amount of Tree of Whisper's daily tasks;
A chance to get Legendary items, XP, and materials;
All the rewards that you may receive during the boost will be yours.
Requirements + Important notes:
Account sharing

(an experienced player will securely log into your account and do all the work for you)