World bosses Boost in Diablo 4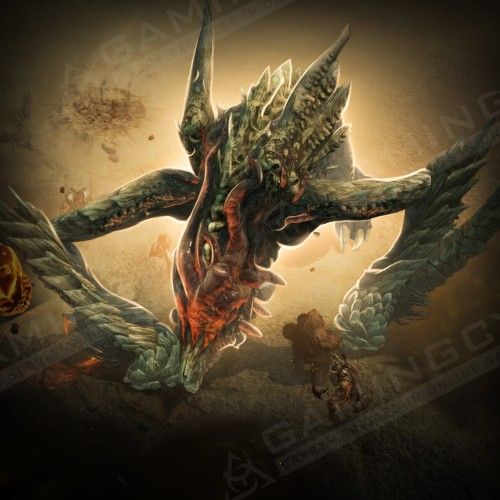 Best-seller
Your easy & right choice: these services are on a high demand for a reason!

24/7 support
Get a helpful human reply in ±15 seconds!

Secure Payments
You can pay securely with PayPal or your Credit Card via Stripe. All payments are covered with the customer protection system and money back guarantee!

Secure Web-site
SSL and HTTPS protocols are used for your 100% privacy & data safety
Step up your game with Gamingcy's Diablo 4 World Boss Boost. We provide our services for PS, PC, and Xbox players. Our seasoned gaming experts are ready to step in and kill any World Boss for your characters in any D4 location. Our service is meticulously handcrafted, avoiding potentially harmful third-party software, bots, or other unsavory gaming methods. Our skilled boosters will take the reins of your character, defeating your chosen World Boss in Diablo 4 with speed and precision, leaving you free to enjoy the rewards of victory!
Remember, this service runs under Piloted mode ONLY, meaning account sharing. Fear not; one of our professional boosters will log in, farm the World Bosses, and notify you via Discord once the task is complete. Delivery times vary from 1-3 days based on factors like the World Boss respawn rate, queue status, and booster availability.
What does the D4 World Boss Boost imply?
Gamingcy's World Boss Boost allows you to choose which ones you want us to farm for you, lay back, and watch as we fight and kill them in Diablo 4's vast open world. The bounty we reap from these fights is quite the treasure trove:
Defeating a boss of your choice in the open world.
Any high-level loot, consumables, legendary items, and gold dropped by the World Boss.
Character experience and Paragon Points gained during the boost.
Diablo 4 World Bosses farming: all you need to know
D4 World Bosses farming implies kills of monstrous opponents that tower above the rest and bring an exhilarating level of challenge to Sanctuary by our professional gamers. Some may reward access to higher World Tiers, while others are only approachable once you've climbed to the requisite World Tier. Unlike their analogs from previous games, these bosses roam the vast, open-world locations of Diablo 4, lurking in the wilderness for daring adventurers. Be warned, though, these hardcore fights demand group efforts and advanced strategies to kill.
Diablo 4 World Bosses list and locations
World Bosses in Diablo 4 are unique adversaries with tremendous power, spawning in varying locales of the open world. Presently, we know of nine World Bosses:
Ashava the Pestilent;
Lilith;
Blood Bishop;
Avarice, The Gold Cursed;
The Butcher;
The Skeleton Lord;
Andariel boss;
Drowned Witch;
Duriel boss;
Tomb Lord.
Each boss brings a unique challenge, requiring distinct strategies for defeat. They inhabit different regions across Diablo 4's world map, and their level requirements differ based on location. Three bosses will come into play right after the game's full release, with more joining the roster as the game progresses.
Their exact locations are still shrouded in mystery. However, educated guesses can be made about their level requirements based on habitat. For instance, a boss located in a level 40+ region will likely require 40+.
World Bosses Kill in Diablo 4: Rewards and Drops
Fighting and killing a World Boss in Diablo 4 isn't just a display of your gaming prowess; it also brings impressive rewards. Expect to get your hands on rare loot such as high-level gear, gold, consumables, legendary items, and materials necessary for engraving a Legendary Aspect into your Codex of Power. Future World Bosses will likely drop similar rewards upon their defeat.
Killing Ashava the Pestilent: Tips and Strategies
Ashava the Pestilent, one of Diablo 4's fearsome World Bosses, demands a coordinated group effort and a solid strategy to take down. Here's a rundown of essential tactics to defeat Ashava:
Even with a robust 12-player party, fights against Ashava remain intense due to her massive health pool and damage output. However, with a suitable team and knowledge of her attack patterns, victory will be within your grasp before the 15-minute fight timer runs out. Here are some crucial pointers to make your encounter with Ashava more manageable:
Avoid Ashava if your level is below 20. Below this level, your health and damage output won't cut it, and you might impede your group's chances of success.
Revisit the region until you find a group of 20+ level players for cooperative play if you notice many sub-level 20 players before the fight begins.
Equip poison-resistant gear. Several of Ashava's attacks can cause severe poison damage, but having poison resistance or specific passive abilities can mitigate this.
Pay attention to Ashava's arm movements. Her arm blade sweeps inflict heavy poison damage; if she raises one of her arms, stay close and behind her to avoid her attack.
A barrier can protect you from one of Ashava's sweeps, even if you will get hit. Although the specific ability varies depending on your class, your skill tree should provide some mitigation.
Dash to the side or behind Ashava if you see her rear back as she's about to bite you.
Move away from a spot if you see a circle appearing on the ground, as Ashava is about to pound that spot.
Ashava might leap at someone or to the side if she squats down; be ready to dodge if you're in her path.
Watch out for poison clouds that Ashava breathes out during the fight. These can deal heavy damage.
If you keep close to Ashava and consistently dodge her attacks while maximizing your damage output, your group will bring Ashava down within the time limit.
ETA:
Average starting time: 1-2 hours
Average execution time: 2 hours per boss
Rewards you will get:
The desired World boss kill;
All the rewards that you may receive during the boost will be yours.
Requirements + Important notes:
Account sharing

(an experienced player will securely log into your account and do all the work for you)