Diablo 4 Renown Boost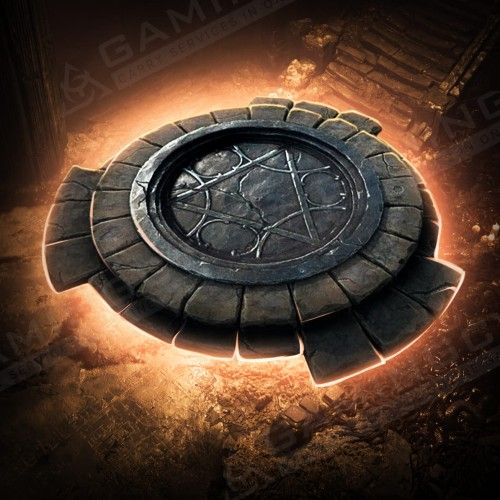 Boosting Schedule
Set the time when the booster may play your account with your manager. We can provide your whole carry while you're AFK without disturbing your usual gaming time!

24/7 support
Get a helpful human reply in ±15 seconds!

Hide My Boost
We've developed this unique software to protect you from bans and suspensions. It allows account sharing without flagging an account.

Secure Payments
You can pay securely with PayPal or your Credit Card via Stripe. All payments are covered with the customer protection system and money back guarantee!

Secure Web-site
SSL and HTTPS protocols are used for your 100% privacy & data safety
At our site, you can buy Renown Boost in Diablo 4 and skip the tedious grind while advancing through all major in-game regions. PS4, PS5, PC, and Xbox platforms are supported.
We possess a wealth of knowledge about all the in-game shortcuts that can speed up your Reputation leveling. Our professional gamers have successfully completed an array of boosting services in D4, and they are well-versed in the quickest routes to accomplish all tasks in the Renown system on your behalf.
Regarding the delivery aspect, this service can only be provided in the Piloted mode (account sharing). It implies that an expert gamer logs into your account to execute your D4 Renown leveling service. You will be notified via Discord when the boost is completed, prompting you to log back in.
Diablo 4 Renown leveling System reflects your reputation in various Sanctuary zones, including the Fractured Peaks, Dry Steppes, Hawezar, Kehjistan, and Scosglen. Every area has its unique Renown tracker and rewards. This element elevates the gameplay, offering a sense of accomplishment and progression.
D4 Renown functions through stages, with five distinct levels for each region. To start, you can only access the initial three tiers. The final two stages are unveiled once you unlock World Tier 3 by completing the inaugural Capstone Dungeon.
How Does the Renown Farming Work in Diablo 4?
Purchasing Renown stages farming in Diablo 4 provides enticing rewards like gold, skill points, potion charges, increases in Murmuning Obol capacity, and Paragon Points. Each threshold or stage unlocked in the Renown system offers rewards, and the value of their incentives increases with each successive tier, making the journey to each level progressively more rewarding.
Below, you'll find a list of Diablo 4 Renown rewards:
| | | |
| --- | --- | --- |
| Level | Character Reward | Account-wide Rewards |
| 1 | Bonus XP + 3k gold | + 1 Skill Point |
| 2 | Bonus XP + 10k gold | + 1 Potion Charge |
| 3 | Bonus XP + 25k gold | + 1 Skill Point |
| 4 | Bonus XP + 60k gold | + 1 Skill Point |
| 5 | Bonus XP + 150k gold | + 4 Paragon Points |
A bonus of particular significance is the extra XP and gold provided for each new level reached. This bonus is critical for players, especially considering the expenses related to respecing Skill Points.
Some rewards are specific to the character, while others apply to all characters in the account. For instance, achieving the final two stages of Renown bestows a global Skill Point and Paragon Point bonus for all characters in your account.
ETA:
Average starting time: 1-2 hours
Average Execution time: 1 day for each zone (5 renown)
Rewards you will get:
The desired renown in all or chosen zone
Altars of Lilith & Waypoints unlocked;
All the rewards that you may receive during the boost will be yours.
Options available:
Location:

Select amount of location for Renown Boost.

Renown Level:

Select from current to the desired level of Renown.