1-100 Level Boost in Diablo 4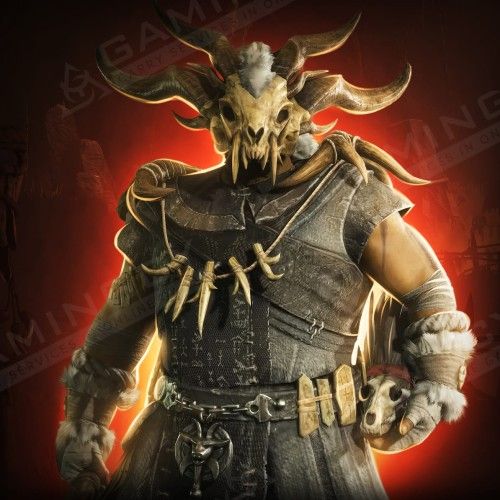 Boosting Schedule
Set the time when the booster may play your account with your manager. We can provide your whole carry while you're AFK without disturbing your usual gaming time!

24/7 support
Get a helpful human reply in ±15 seconds!

Hide My Boost
We've developed this unique software to protect you from bans and suspensions. It allows account sharing without flagging an account.

Secure Payments
You can pay securely with PayPal or your Credit Card via Stripe. All payments are covered with the customer protection system and money back guarantee!

Secure Web-site
SSL and HTTPS protocols are used for your 100% privacy & data safety
At our site, you can buy Diablo 4 100 level boost, provided exclusively by the most experienced players from the best game clans. This service is configurable: you can purchase an upgrade of your current up to max lvl. Our powerleveling is available on PlayStation, Xbox, and PC.
Leave the grindy task of 1-100 leveling your Diablo 4 character to our experienced gamers.
They will securely access (acc-sharing option) your account and dive into Sanctuary, participating in quests, dungeons, and various in-game activities that ensure quick exp gaining.
Relax, knowing that your character will reach the D4 cap level and keep all items, gathered in-game currencies, and all other rewards earned during the process.
Alternatively, the Self-Play mode (Carry) can be chosen for this service. You will team up with our professional gamer(s), and they will assist you in attaining the desired cap lvl. Most likely, the whole order will take several game sessions, so you will need to arrange the boosting sessions time with our support agents, available 24/7 in Discord (username is Gamingcy).
Leveling up to 100 in Diablo 4 can become an arduous journey, particularly for your additional characters. It involves repetitive tasks and mob farming and can consume your precious time. Spare yourself from the grind by assigning us the duty. Opt for our fast Max Level boosting in Diablo 4, executed by our veteran players well-versed in the game's difficulties (Softcore and Hardcore modes are available), including the optimal farming locations and tactics. Revel in the enthralling top-tier gameplay without the trouble of leveling up yourself!
Can you Power Level to 100 in Diablo 4?
Yes, D4 power lvling from 1 to 100 (or 50) is one of our most popular services in this game. We value your time and security, and make sure to use VPN or exclusive HMB software to make your boost absolutely safe.
And, of course, you can always power-level your friend in Diablo 4 (in particular by using our site's services). Thanks to the scaling system, high-level characters can always team up with newbies and help them.
But what about your other Alt characters? Fret not, as our service is not limited to your main toon. Your alternate characters can also benefit from our D4 max Level 100 Boost. This service eliminates the repetitive task of leveling multiple classes, allowing you to revel in high-end gameplay with any character you choose.
Gamingcy's Diablo 4 Level 100 Boost allows you to expedite your journey to the maximum power in Sanctuary. You will save time, bypass grind, and experience the game's rich content much faster, knowing that your account is in safe and experienced hands. It's time to let your character reach the heights it deserves - cap Level 100 awaits!
Fastest Way to Level 100 in Diablo 4
Without any doubt, buying a level 100 boost in Diablo 4 at our online store is the most effective way for you to reach the endgame content without spending dozens of hours grinding mobs and quests to gain experience. Our expert gamers know the fastest routes and the most effective XP farming spots and mechanics.
However, while there is no definitive 'fastest' way to Level 100 when playing by yourself (especially for fun and without putting yourself any deadlines), as individual strategies and playstyles differ significantly, there are specific tried and tested methods to expedite the leveling process:
Dungeon Delving

: Regularly participating in activities like Rifts and Nightmare Dungeons provides substantial XP. These instances are densely populated with enemies, leading to an efficient way of grinding exp.

Efficient Questing

: Complete quests efficiently, focusing on primary story quests and worthwhile side quests. Some missions provide a larger XP reward upon completion, making them a more time-efficient leveling method.

Participate in Events

: Taking part in dynamic world events is another excellent way to boost your XP gain. These events are often challenging and require cooperation with other players, but the rewards are usually worthwhile.

Utilize XP Boosts

: Use exp elixirs and other experience boosters while playing. Even though the immediate effect may seem minor, the overall progress (mainly talking about the Diablo 4 level 50 and higher) will be speeded up dramatically.

Party up:

Teaming up with other players can make tackling difficult areas or bosses easier. Higher difficulty levels lead to better XP rewards.
ETA:
Average starting time: 1 hour
Average execution time:
| | |
| --- | --- |
| Levels | ETA |
| 1-50 | 18 hours |
| 50-60 | 8 hours |
| 60-70 | 10 hours |
| 70-80 | 24 hours |
| 80-90 | 24 hours |
| 90-100 | 30 hours |
Rewards you will get:
Your character boosted to Max level;
Access to the Paragon system on max level;
All the gold, resources, and other rewards that you may receive during the Diablo 4 cap level boosting.
Options available:
Difficulty:

Select your game difficulty: softcore or hardcore.

Selfplay:

You will play your character yourself with a group of our professional player(s).

Account sharing:

An experienced player will securely log into your account and do all the work for you.
Additional options:
Express:

Your order will have a higher priority, decreasing completion time by 30%.

Altars of Lilith

: Unlock the Altars of Lilith, which helpful for leveling character quickly.