Diablo 4 Campaign Boost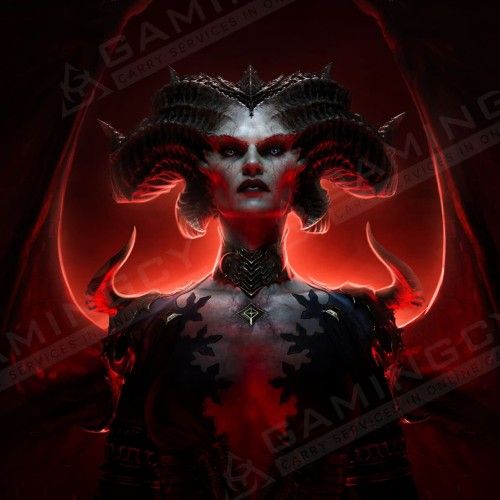 Boosting Schedule
Set the time when the booster may play your account with your manager. We can provide your whole carry while you're AFK without disturbing your usual gaming time!

24/7 support
Get a helpful human reply in ±15 seconds!

Hide My Boost
We've developed this unique software to protect you from bans and suspensions. It allows account sharing without flagging an account.

Secure Payments
You can pay securely with PayPal or your Credit Card via Stripe. All payments are covered with the customer protection system and money back guarantee!

Secure Web-site
SSL and HTTPS protocols are used for your 100% privacy & data safety
Experience an express Diablo 4 Campaign boost service that covers the full storyline (15% off) or specific acts. It's a simple way to complete the story and all chapters. As a bonus, you will get 35 level, tons of gold and other currencies, and some legendaries (rng-based).
The D4 storyline boost is segmented into the following distinctive acts:
Prologue

: Wandering

Act 1

: A Cold and Iron Faith

Act 2

: The Knife Twists Again

Act 3

: The Making of Monsters

Act 4

: A Gathering Storm

Act 5

: Secrets Bartered, Fates Sold

Act 6

: Dance of the Makers

Epilogue

: From the Wound Spilled
Regarding delivery, this service can be availed in the Piloted mode (account sharing). It implies that a professional gamer will log into your account to accomplish the Diablo 4 campaign on your behalf. You will receive a discord notification upon completion, signaling you to resume your game.
The Self-Play mode (Carry) can also be chosen for this service. In this case, you will collaborate with our adept boosters, who will guide you in successfully completing the storyline.
Finishing the Main Storyline is vital in Diablo 4, unlocking crucial features and activities. However, the process can be monotonous and time-consuming, especially if questing isn't your preference.
Diablo 4's Campaign and Its Acts:
Everything you need to Know
Reaching the end of the campaign in Diablo 4 is a crucial aspect of the gaming journey. The storyline is crafted to immerse players for approximately 30 hours, not considering other engaging tasks like side missions and dungeon explorations. The mainline may take less time, typically between 8 and 12 hours. It is subject to the player's playstyle and interaction with the side content.
Beyond the gripping plot, every act operates as an all-encompassing guide to the different regions of Sanctuary, giving players a chance to delve into the world, unravel its mythology, and tackle its various obstacles. Each act is filled with main campaign quests, priority tasks exclusive to each class, and an array of side tasks tied to specific regions. These quests offer in-depth insight into your toon's skills and mechanics, assisting in your adventure through the darkened world of Diablo 4.
Moreover, the initial acts are non-linear and provide the liberty to determine their completion order, offering you a custom approach to the game. Each chapter is designed with level suggestions to steer players, but they can diverge based on their choice. This individualized approach intensifies player involvement and adds to the game's replay value.
Why waste hours grinding through tedious quests when you can buy a D4 campaign boost, and our professional gamers will efficiently complete it for you? Our service saves you from tedious farming, allowing you to immerse yourself in the exciting high-end content of Diablo 4. Don't hesitate any longer—make your purchase now, and let us handle the rest!
ETA:
Average starting time: 1-3 hours
Average Execution time: 3-6 hours per act
Rewards you will get:
Full or the desired act(s) of the Diablo 4 story completed;
You will keep all the gold and rewards that may be received during the boost.