Dungeon Aspects boost in Diablo 4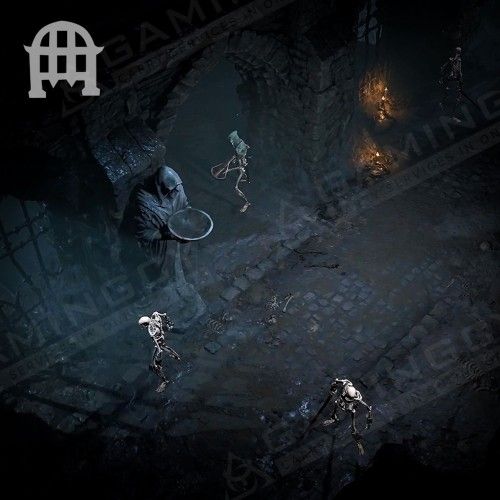 Boosting Schedule
Set the time when the booster may play your account with your manager. We can provide your whole carry while you're AFK without disturbing your usual gaming time!

24/7 support
Get a helpful human reply in ±15 seconds!

Hide My Boost
We've developed this unique software to protect you from bans and suspensions. It allows account sharing without flagging an account.

Secure Payments
You can pay securely with PayPal or your Credit Card via Stripe. All payments are covered with the customer protection system and money back guarantee!

Secure Web-site
SSL and HTTPS protocols are used for your 100% privacy & data safety
On our site, we provide the opportunity for you to buy Dungeon Aspects boost for your characters in Diablo 4. Our service caters to various gaming platforms, including PS 4, PS5, PC, and Xbox.
Dungeon Aspects are considered a high-value currency in Diablo 4. You can utilize them to outfit your gear, transforming it into legendary status and bestowing new abilities. Over a hundred of these Aspects are available, functioning as passive abilities that enhance character skills and enable crafting unique builds. This sought-after currency is exclusively obtained from dungeons, making its collection a challenging and grindy process.
We pride ourselves on providing a fully authentic, manually-operated Dungeon Aspects farming service. We stay clear of engaging in third-party trading, bots, or any activities that could compromise the security of your account.
Our boosting is flexible and tailored to your needs. We offer two distinct methods of service delivery for your convenience.
In the

Piloted Mode

, one of our adept boosters will access your account and carry out the mission on your behalf.
You can select the

Self-Play

mode (Carry) for a more hands-on approach. This option allows you to control your character while we support you in reaching your desired goals.
What Are Dungeon Aspects in Diablo 4?
In Diablo 4, Dungeon Aspects are powerful enhancements tied to specific instances within the game. They are considered passive abilities that can significantly augment your character's abilities and skills.
You can acquire these Dungeon Aspects by exploring and successfully completing various dungeons. Once obtained, these Aspects can be attached to your gear, elevating its status to legendary and providing unique abilities to enhance gameplay and aid in character progression.
With over a hundred unique Dungeon Aspects in the game, you can customize your characters' builds, creating many unique combinations that cater to different playstyles and strategies. Each dungeon is associated with specific Aspects, making exploring all dungeons exciting and rewarding.
Dungeon Aspects are integral to the Diablo 4 experience, adding depth to character development and enhancing the overall gameplay experience.
Diablo 4 Dungeon Aspects Farming Service: how does it work?
After you buy our D4 Dungeon Aspects farm, you can expect a swift response from a dedicated manager who will reach out to you via Discord, Skype, or Email. We strive to get in touch within a 5 to 10-minute window following your purchase. Alternatively, you're welcome to directly connect with us on Discord using the Gamingcy username, where you can iron out the specifics, such as the preferred commencement time, the most suitable play schedule, and other finer details.
Buying Diablo 4 Aspects with real money is an intelligent move if you aim for prompt access to the Legendary Power tied to a specific aspect, bypassing the grueling process of endless grinding.
Take advantage of our D4 Dungeon Aspects farming service at Gamingcy and free yourself from the burden of countless hours of repetitive gameplay. Elevate your gaming experience with our efficient, seamless, and secure grinding service, delivered by some of the top players within the gaming community. Say goodbye to spending endless days grinding for Diablo aspects. Purchase a boost and allow Gamingcy to take care of your grindy tasks!
ETA:
Average starting time: 30-60 minutes
Average Execution time: 1-2 hours per dungeon
Rewards & Options description:
Legendary and unique aspects;
All of the gold, loot and resources received during the run.
Options available:
Dungeons:

Pick the dungeon you need for the most desired aspect.

Location:

Select location for Dungeon Aspects farm.

Quantity:

Take advantage of the package deal mechanics, and

save up to 20%!

Selfplay:

you will play your character yourself with a group of our professional player(s).

Account sharing:

an experienced player will securely log into your account and do all the work for you.