Legendary Items For Sale in Diablo 4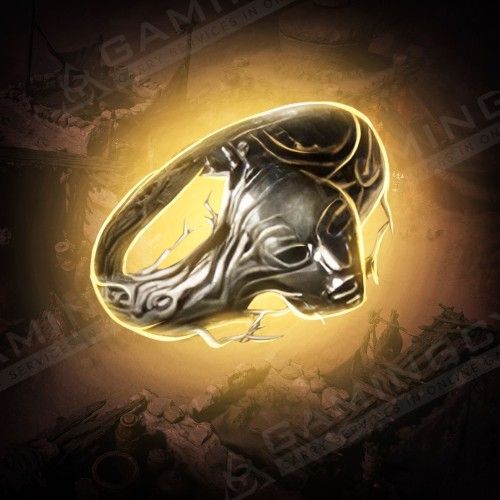 Boosting Schedule
Set the time when the booster may play your account with your manager. We can provide your whole carry while you're AFK without disturbing your usual gaming time!

24/7 support
Get a helpful human reply in ±15 seconds!

Hide My Boost
We've developed this unique software to protect you from bans and suspensions. It allows account sharing without flagging an account.

Secure Payments
You can pay securely with PayPal or your Credit Card via Stripe. All payments are covered with the customer protection system and money back guarantee!

Secure Web-site
SSL and HTTPS protocols are used for your 100% privacy & data safety
At our site, you have an opportunity to buy legendaries farming in Diablo 4. These valuable items are designed to dramatically boost your character's stats, allowing you to defeat even the most challenging demons easily.
Gamingcy's services are available across all popular platforms; PC, PS4, PS5, and XBOX.
Rest assured, we farm Diablo 4 legendary items in a 100% handmade manner, bypassing the use of any third-party trading, bots, or any method that could endanger the security of the client's account.
Your character will exclusively be used to get the desired amount of Legendaries. Let our expert gamers efficiently and quickly boost your character while saving you time. It's not a secret that the drop rate of items and weapons of such rarity is pretty low, and to get a decent reward, you will have to try hard.
The Service Delivery is exclusively available via Piloted Mode, implying that our PRO gamer will log into your account to boost.
D4 Legendary Items boost: What does it imply?
Buying legendaries boost in Diablo 4 implies that our professional gamer, who knows the most efficient farming spots for such items, will get you the desired amount of them.
Legendary items are paramount in Diablo 4's gear rankings, displaying the pinnacle of power and distinction. Their drops are rng-based, exceedingly coveted, and remarkably challenging to get. Equipped with randomized perks and affixes, these rewards bear the potential to boost or even entirely reshape your skills, bestowing significant enhancements to your character's stats. Distinct from the majority of drops in Diablo 4, Legendary weapons and armor are not eligible for trading.
D4 Legendaries are closely related to The Occultist vendor. This NPC is primarily focused on various enchantments. At this vendor, you can buy D4 legendary items boost with new affixes, adjust perks through enchanting, and craft Nightmare Sigils, which is super-handy for endgame players. Among all Diablo 4 merchants, the Occultist arguably holds the utmost significance when it comes to enhancing your character build. Engaging with the Occultist is critical in the initial stages of the game for refining your build and unlocking essential synergies. In the endgame phase, the importance of the Occultist cannot be overstated; he is crucial for rerolling nearly ideal items and forging Legendary affixes onto Rare drops you come across.
Diablo 4 Legendary Farm: expert-approved tips
Buying D4 Legendary gear farming service by Gamingcy is your expressway to securing the potent drops you covet. When you choose to procure your equipment through our platform, you effortlessly bypass the grueling grinding process and the unpredictability of RNG-oriented loot. Our professional boosters, armed with vast gaming understanding and seasoned experience, will tirelessly complete top-tier dungeons and engage in challenging tasks to ensure the acquisition of even the rarest drops. We pledge swift and cost-effective hand-executed boosting services to spare you time and exertion, fully immersing you in the Diablo 4 experience. The most effective ways to farm legendaries in D4 include:
Exploring Cellars

: Treasure Goblins frequently appear in these locations, offering a chance to get Legendary items.

Utilizing Dungeons:

Dungeons such as Anica's Claim host Elite enemies which drop valuable loot, including Legendary gear.

Participating in World Events

: Areas like Radiance Field Cemetery and Fields of Hatred, or the Helltide events, are great for farming D4 Legendaries in the early and late game.

Nightmare Dungeons:

Available on higher World Tiers, these challenging versions of existing dungeons yield valuable rewards, including Legendary items.

Tree of Whispers

: After completing the story, this area offers Grim Favors, which can be exchanged for specific loot caches potentially containing Legendary drops.

Purveyor of Curiosities vendors:

Spend Murmuring Obols obtained from World Events at these vendors for randomized rolls on specific gear types, including Legendaries.

Aberrant Cinders:

Obtain these from Helltide events to unlock Tortured Chests containing valuable gear, often multiple legendary weapons and armor.
Remember, while their drop rate is low in early levels, it increases as you progress through the game. Purchase Legendary gear at our store, and arm your D4 character with the unparalleled strength bestowed by the game's top-notch loot!
ETA:
Average starting time: 1-2 hours
Average Execution time: 1 hour per 5 items
Rewards & Options description:
The desired number of Diablo 4 legendaries;
All of the gold, loot and resources received during the run.
Requirements + Important notes:
50+ level

character

Account sharing

(an experienced player will securely log into your account and do all the work for you)