Prophecy Boost


This Gamingcy's site category lets you buy Prophecy carries in Destiny 2 Lightfall. This Season of Arrivals dungeon suggests you defeat endless Taken waves and kill the Kell Echo in the final encounter. All services are available for PC, Xbox, and PS gamers. D2 Prophecy carry is provided by expert fireteams, where all sherpas are time-tested and know the PvE content inside out. Hurry to clear this dungeon while it's weekly featured: join a fast run tonight!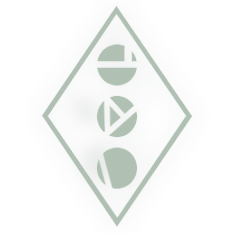 Complete D2 Prophecy dungeon with PRO gamers: recovery or sherpa carries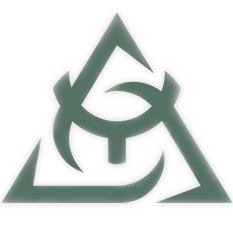 HideMyBoost system for your 100% privacy & security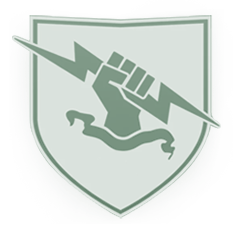 24/7 support: get a helpful human reply in ± 15 seconds!
D2 Prophecy Boosting: All You Need To Know
Destiny 2 Prophecy Dungeon boost implies services provided by expert sherpas that allow you to complete this iconic PvE content and get its must-have rewards.
At Gamingcy, we understand the allure and intricacy of farming this D2 instance like no other. It's a dynamic space with challenges that require players' expertise, strategic thinking, and teamwork. The Prophecy Dungeon, introduced during the Season of Arrivals, still attracts the attention of many Guardians, especially when it's on a weekly rotation, and you can complete it on Master difficulty. Beyond its intense combat, it's run into the game's profound lore that delves into the mysteries of the Darkness, the enigmatic Nine, and the unfolding Destiny storyline.
We recognize that every gamer, regardless of commitment level, yearns to farm the Prophecy Dungeon. However, not all have the luxury of time, the right team, or the nuanced understanding of the dungeon's encounters. That's where Gamingcy's Prophecy Dungeon Boosting comes into play.
Gamingcy's Boosting Offerings:
Self-played Prophecy runs (Carry Services):

Our expert fireteams, armed with a rich experience of dungeon fights, are here 24/7 to help you complete all encounters and find the secret chests.

Prophecy Boosts with Account-sharing (Recovery Services):

Though we vouch for direct experiences, we provide services where our experts navigate the dungeon on a customer's behalf, always prioritizing account security and integrity.

Drops from Prophecy Farming:

if you need some specific item that can drop from this instance, you can buy multiple runs to increase your chances or purchase that weapon and get it with a guarantee. In addition, the Lightfall expansion has breathed a second life into the legacy D2 content: while this instance is on a weekly rotation, you can get the Artifice Armor with an extra seasonal mode slot. You can get these items from the Master Prophecy only. It's an excellent opportunity to boost your Guardian's stats; however, farming this gear may be time-consuming and RNG-based.
Why Team Up with Gamingcy?
Exclusive Rewards:

The Prophecy Dungeon is renowned for its unique exotics. Play with us, and let's get those drops together.

Story Immersion:

Dive deep into the compelling narrative of "Destiny 2" unhindered, with Gamingcy ensuring the challenge complements, rather than hampers, the storytelling.
At Gamingcy, we believe in enriching the customer's gameplay. While our boosting services offer an edge in D2, we always emphasize the game's core values – teamwork, exploration, and progression. Opt for our services, and let's celebrate the essence of gaming, where the fun and the fast progress thrill go hand in hand.
Destiny 2 Prophecy Carry: How Does it Work?
D2 Prophecy Carries allow customers to bridge the gap and complete this challenging PvE instance by playing with the best-experienced fireteams. Such runs imply that it will be a self-played service, so you will have a perfect opportunity to raise your skill, get the coveted exclusive drops (including weekly-exclusive artifice armor)
So, what is a Prophecy Carry, and how does it function?
Selection & Team-Up:

To start, buy a run at our site. Once chosen, you will be paired with our seasoned fire team.

Active Participation:

Instead of merely observing, the player actively explores the dungeon. Our carry ensures guidance, support, and strategic insights throughout, making the participant feel like an integral part of the team.

Loot & Rewards:

As the fireteam navigates the dungeon's challenges, any loot, rewards, and artifice armor encountered are yours to claim. It's all the benefits of completing the Prophecy, with the added advantage of expert assistance.

Learning Experience:

A carry isn't just about clearing content. It's also a chance to learn from the best, watching strategies and tactics that can be applied in your future gaming sessions.

Safe & Secure:

Your account details and data integrity remain confidential. This type of service is as safe as it can ever be: you're not breaking any rules since you're just playing with a team you can say you found in the LFG or some Discord community.
All boosts you find in this sector of Gamingcy are an enriching bridge connecting ambitious customers to challenging instance content. It's a partnership built on mutual respect, collaboration, and the shared joy of gaming.
Our reviews
10/17/2022
Incredibly easy to utilize!...
Incredibly easy to utilize and I got to participate. It was a great experience.
12/7/2022
Great fast efficient service I highl...
Great fast efficient service I highly recommend it
8/23/2022
Booster ran the dungeons smoothly an...
Booster ran the dungeons smoothly and got right to it.
8/31/2022
It was swift and profetional...
It was swift and profetional. I enyojed the service. The guys really pulled through. They could be more talkative though ;p but it wasn't an issue. I understand...
6/15/2023
Amazing quality customer service and...
Amazing quality customer service and outcome
11/8/2022
A full satisfied Customer...
You did a very good Job and left me as a full satisfied Costumer.Be sure that Iwill come back to give you more Orders.I will my closest Friends tell about you a...
11/10/2022
loved it was fun and easy and enjoye...
loved it was fun and easy and enjoyed trying to out heal theyre healer but didnt stand a chance hahahaha
9/2/2022
Cool experience
Cool experience! Service was great and games were fun!
10/8/2022
Great communication from staff on th...
Great communication from staff on the site and very prompt in game. Fast and great experience.
9/2/2022
Service was straight to the point...
Service was straight to the point. No BS. Will be using again!
3/24/2023
Great Work
Very thorough with the work they did. They stayed on top of it to make sure it got done at a convenient time for me.
4/7/2023
really fast and nice people :D...
really fast and nice people :D
8/23/2022
Fanzastic :)
The Group was amazing! Fast and 100% save! 😁 My next order will come!
9/9/2022
Great customer service
Great customer service, the players were very professional and answered any questions I had very orginzed. Only thing is I wish they had more players so the boo...
5/11/2023
Happy
Big, thanks for helping
5/31/2023
5/5 superb services
amazing service amazing communication, if you are thinking about a boosting service Gamingcy.com is the number 1 site. Highly recommended they will not let you ...
9/9/2022
The raid was really great!...
The raid was really great! Very fast, no wipes, instructions are clear. I would do it again next time. Worth the price. Thank you very much.
8/19/2022
Good run
Good run, on time, fast.
6/4/2023
Quick communication
Quick communication, Fast service. Quick games
8/28/2022
Easy, safe. Best service i've used....
Easy, safe. Best service i've used.
Four Strong Reasons to Buy Prophecy Carry Now
Experienced Guardians at your service: Our elite sherpas, renowned for their expertise and deep comprehension of Destiny 2's complex mechanics, spearhead the Prophecy dungeon carries available in our store. Proficient in clearing this mystic instance of Taken, farming the Artifice Armor, and killing bosses such as the Kell Echo, these top-exp players transform intimidating runs into grand triumphs.
Cost-effective boosting: Our passion for Destiny 2 isn't just a fleeting infatuation; it reflects a profound commitment. We are steadfast in offering premier yet cheap Prophecy runs. With meticulous strategies, battle-hardened sherpas, and unyielding dedication, we ensure every dollar you spend with us translates into real results within the game.
Swift, Safe, and Tailored for You: Every Prophecy dungeon boosting you acquire from us is crafted with a keen perception of your gaming aims. We understand the zeal players possess to amplify their in-game stature. Therefore, we pledge fast and accessible services, guaranteeing smooth navigation through the dungeon's weekly challenges, cryptic encounters, and hardcore boss fights, all with paramount safety and agility.
Exceptional Bounties Await: By opting for our boosts, you're unlocking the coveted treasures hidden within Prophecy, including state-of-the-art equipment and otherworldly arms. Our spectrum of carry services encompasses loot retrieval, allowing you to harness this sought-after gear, bolstering your gaming capabilities, and granting you a distinguished edge in Destiny 2.
easy
Number ONE goal of our team is to make your time spent with us hassle-free and enjoyable
fast
We value your time and perfectly understand how important it is to get your boost right away!
effective
We know everything about online gaming. All of our 2067 boosters are members of top world guilds since early game expansions
safe
Secure Paypal payments;
Verified Trustpilot reviews;
Exclusive Hide My Boost system;
SSL and Https protocols for your 100% privacy and data safety.
Destiny 2 Prophecy boosting:
Encounters, Bosses, and Loot Table
Prophecy dungeon boosts by Gamingcy represent a fast traversal of this emblematic PvE content, an indispensable chapter in the unfolding story of Destiny 2. Celebrated by many as one of the pinnacle activities, its foremost allure lies in the extraordinary loot it yields. Delve into the sanctum of the IX — a dominion where your universe's statutes waver and dissolve. Defeat legions of the Taken, bending the fabric of perception to unravel labyrinthine enigmas.
There are six encounters in this D2 PvE instance:
Entrance
Phalanx Echo
Wasteland
The Hexahedron
Deadsea
Kell Echo
Guardians venturing into Destiny 2 Prophecy runs can farm the following rewards:
Legendary Weapons:

Judgment (Kinect Hand Cannon);
The Last Breath (Kinect Auto Rifle);
The Long Walk (Solar Sniper Rifle);
A Swift Verdict (Void Sidearm);
A Sudden Death (Arc Energy Shotgun);
Darkest Before (Arc Pulse Rifle).

Splendid Gear:

Daito Foundry (Moonfang-X7) Armor and Reprised Trials of the Nine Armor introduce a reminiscent and formidable aspect to any Guardian's arsenal, amplifying the overall Prophecy escapade.

Prophecy Artifice Armor Set:

Obtainable exclusively from the master difficulty, a selectable option only when it's the featured weekly dungeon. This armor set features an extra socket slot, permitting the attachment of artifact armor mods relevant to the ongoing season.

Secret Chests:

Hidden within the dungeon's expanse, these containers serve as repositories for bonus loot, ensuring that inquisitive Guardians are graced with rewards even surpassing the main encounters. Prophecy sets itself apart with no loot restrictions, empowering Guardians with endless farming prospects and positioning it as an optimal place for regular top-tier gear collection. In conclusion, whether in pursuit of potent weapons or awe-inspiring armor assemblies, securing Prophecy boosts at Gamingcy ensures every delve into its enigmas remains etched in memory.
Five Simple Steps to Buy Prophecy Runs
Purchasing Destiny 2 Prophecy dungeon runs from Gamingcy and provides an impeccable journey designed for unparalleled ease. Here's a breakdown of this premium experience:
Choose Your Perfect Boost: Navigate to our Prophecy dungeon section. From an array of offerings, pinpoint the one that aligns with your evolving Destiny 2 aspirations.
Personalize Your Carry: Configurate your run, including the dungeon's difficulty, Sherpa, or Recovery modes, and choose from Solo or Solo Flawless difficulty boosts.
Scrutinize and Validate: Before finalizing, take a moment to evaluate your chosen configurations. Add the desired carry to your cart, then advance to the checkout phase.
Engage with Your Designated Sherpa: Our support will contact Discord once your order is confirmed. This person will offer detailed directives and facilitate your invitation into our Sherpa's elite Destiny 2 fireteam.
Relax and Get Your Order: Take a backseat, allowing anticipation to build, as our elite guardians masterfully complete the Prophecy dungeon carry for your character. Watch them tackle intricate challenges, defeat formidable bosses, and unveil the cherished triumphs that await.
shop
Choose the service you need and add it to the cart. If you have any questions - don't hesitate to ask our 24/7 support team
checkout
Follow the cart's instructions and pay securely with Paypal or with your Credit card!
process
Contact us in Discord, Skype, or Facebook messenger to confirm your order and start the service!
done
Once your service is completed, our manager will immediately inform you about it!
review
Your opinion matters! Share your experience with other customers and help us to improve!