Prophecy Boost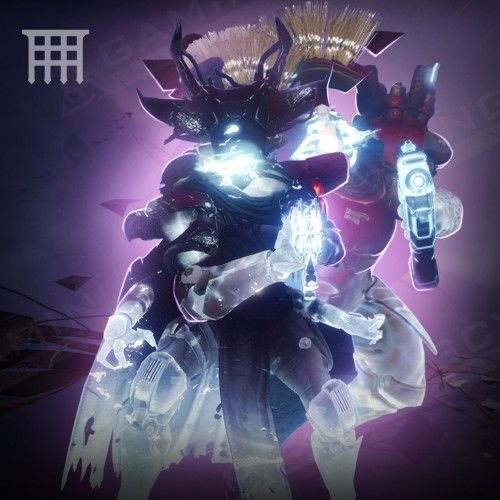 Boosting Schedule
Set the time when the booster may play your account with your manager. We can provide your whole carry while you're AFK without disturbing your usual gaming time!

24/7 support
Get a helpful human reply in ±15 seconds!

Hide My Boost
We've developed this unique software to protect you from bans and suspensions. It allows account sharing without flagging an account.

Secure Payments
You can pay securely with PayPal or your Credit Card via Stripe. All payments are covered with the customer protection system and money back guarantee!

Secure Web-site
SSL and HTTPS protocols are used for your 100% privacy & data safety
Welcome to our page, where you can purchase Prophecy Dungeon runs led by professional Destiny 2 gamers from the most esteemed PvE clans. This instance offers an incredible opportunity to obtain the season 11 rewards and accomplishments, as described below.
For a captivating blend of challenge and enjoyment, the Normal mode is the perfect choice. This difficulty level allows you to become familiar with the dungeon content and encounters while earning your first loot.
For seasoned Guardians seeking a rigorous skill test, the Master mode awaits. In addition to the standard Prophecy dungeon drops, this mode presents a chance to acquire new Artifice Taken King suit armor parts, a Triumph for the first completion, and a pinnacle reward for the first weekly completion.
Opting for the Solo Flawless boost means our expert gamer will undertake all encounters on your behalf, without the need for a fireteam. As a result, you'll be rewarded with an emblem for the first completion, a Solo Flawless badge, and, similar to other modes, a chance to obtain the legendary Swift Verdict sidearm.
Our Sherpa services pair you with seasoned gamers who will expertly guide you through the dungeon, ensuring you conquer every encounter.
On the other hand, the Recovery option allows you to relax while our professional gamers efficiently navigate the dungeon, defeating champions, achieving Triumphs, and earning titles on your behalf.
With Gamingcy, the D2 Prophecy dungeon is transformed into an enthralling adventure, free from hurdles. Count on our expert Destiny 2 gamers, secure payment methods, reviews, and a privacy-focused system to ensure an enjoyable and efficient gaming journey. So why delay? Embrace the challenge, elevate your performance, and immerse yourself in an unforgettable gaming experience.
It's time to conquer the depths with our Prophecy Dungeon Boosts!
We never use any third-party software or exploits, and we do all the work manually.
ETA:
Average starting time: 1-2 days
Average Execution time: 2-3 hours
Rewards you will get:
Prophecy Dungeon completion;
Chance to get weapons and armor from the dungeon;
Exp for your Season Pass and Artifact level;
All other rewards and resources that may drop during the run.
Additional options:
Recovery:

an experienced player will securely log into your account and do all the work for you.

Sherpa:

you will play your character yourself with a group of our professional player(s).

Solo Flawless Completion:

completing the whole dungeon Solo with zero deaths.

Secret chests:

We will find all hidden chests with additional loot during the dungeon.
Requirements: