Darkest Before Boost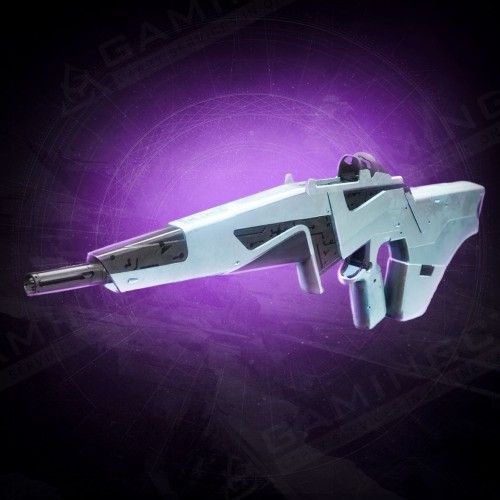 Boosting Schedule
Set the time when the booster may play your account with your manager. We can provide your whole carry while you're AFK without disturbing your usual gaming time!

24/7 support
Get a helpful human reply in ±15 seconds!

Hide My Boost
We've developed this unique software to protect you from bans and suspensions. It allows account sharing without flagging an account.

Secure Payments
You can pay securely with PayPal or your Credit Card via Stripe. All payments are covered with the customer protection system and money back guarantee!

Secure Web-site
SSL and HTTPS protocols are used for your 100% privacy & data safety
Presenting our exclusive proposition: buy Darkest Before boost, an extraordinary Legendary Energy Pulse Rifle that now graces the realm of Destiny 2. Unleash its unparalleled potential through our premium carry services, meticulously curated by veteran D2 aficionados. Their profound mastery and extensive knowledge ensure the seamless unlocking of any coveted weapon. Whether you aspire to possess the legendary pulse rifle itself, pursue the highly coveted God Roll, or tailor specific perks to your liking, our adept gamers stand ready to diligently farm the Darkest Before on your behalf, delivering an experience that seamlessly satisfies.
Irrespective of your chosen gaming platform – be it PlayStation, PC, or Xbox – our services cater comprehensively to all enthusiasts, vowing that each individual can luxuriate in the brilliance of our unparalleled support. Commence your Destiny 2 odyssey with us today, and immerse yourself in the sheer convenience of boosting and elevating your gameplay to extraordinary zeniths.
Why buying the Darkest Before is a must-have?
Purchasing the Darkest Before, you get a PR whose strengths lie in its rapid-fire nature, making it effective for both close and mid-range engagements. Its high stability and aim assistance, coupled with a sizable magazine, allow for consistent damage output. These attributes make it suitable for both PvE and PvP fights. It's time to dominate Destiny 2 with this iconic Trials of Nine weapon.
How to Get the Darkest Before?
Darkest Before can be obtained as a reward for completing the final encounter in the Prophecy dungeon. It's a possible drop from defeating the final boss in the dungeon. Once obtained, it can start appearing in the dungeon's two secret chests. Keep in mind that you can repeat the final boss encounter to increase your chances of obtaining the weapon with a desirable roll.
The Perks of the Darkest Before and the God Roll
Behold the Darkest Before Pulse Rifle, its base stats revealing its power:
Impact: 23
Range: 34
Stability: 48
Handling: 27
Reload Speed: 35
Rounds Per Minute: 540
Magazine: 36
The pursuit of the God Roll for the Darkest Before is a path guided by individual preferences and playstyles. For PvE and PvP, here are some recommended perk combinations:
Darkest Before PvE God Roll:
Barrel

: Arrowhead Brake

Magazine

: Appended Mag or High-Caliber Rounds

Perk 1

: Overflow or Subsistence

Perk 2

: Rampage or One For All
In PVE, go for Arrowhead Brake for better recoil control. Opt for Appended Mag for more bullets, or High-Caliber Rounds for range and knockback. Ricochet Rounds also boosts stability and range.
For the primary perk, choose Overflow or Subsistence to increase clip size. Pair with Rampage or One For All for damage boost. One For All is great for high-level content. Darkest Before is a recommended PVE pulse rifle.
Darkest Before PvP God Roll:
Barrel

: Arrowhead Brake

Magazine

: Ricochet Rounds

Perk 1

: Tunnel Vision or Quickdraw

Perk 2

: Elemental Capacitor
For PVP, go with Arrowhead Brake for recoil control and handling. Use Ricochet Rounds for extended range and stability. Tunnel Vision enhances the firearm after kills with better target acquisition and ADS boost. If headshots aren't an issue, Quickdraw is a good alternative for fast targeting.
Consider Elemental Capacitor for substantial boosts in handling, reload speed, recoil, and stability. Alternatively, Rampage provides solid damage boosts for PVP.
What Makes the Darkest Before Worth the Farm?
Farming thee Darkest Before's Destiny 2 Pulse Rifle true potential entails a profound commitment to the craft, a mastery of skill, and an unrelenting quest for flawlessness. Yet, the unforgiving path to realization remains elusive for many, hindered by time constraints and the intricacies of expertise. Take solace, for within Gamingcy's domain lies a sanctuary of professional carry services poised to traverse this chasm.
Amongst our ranks reside battle-scarred Destiny 2 sherpas, bedecked in the finery of intricate knowledge and unparalleled virtuosity. Tirelessly, they embark on expeditions to cultivate the Darkest Before farming on your behalf, offering a comprehensive solution that transcends and heightens your gaming experience. Whether you stand as a battle-hardened veteran or a neophyte, the allure of unlocking the Darkest Before legendary pulse rifle must never be underestimated.
Entrust your faith to Gamingcy, your unwavering confidant, and grant us the privilege to elevate your journey through Destiny 2. With our boosts, you shall wield this extraordinary weapon with an unwavering poise, establishing dominion upon the battlefield in a resounding crescendo. Embrace our wisdom and embark upon a pilgrimage that shall redefine your Destiny 2 legacy, imprinting an indelible mark upon the tapestry of time itself.
ETA:
Average starting time: 1-3 hours
Average Execution time: 5-6 hours
Rewards you will get:
Darkest Before

Legendary Energy Pulse Rifle;

Prophecy

dungeon completed.
Unique

Armor and Weapon

drops;
Exp for your Season Pass and Artifact level.
Options available:
Random Roll

: a weapon with

random perk

combos.

Rolls with Guaranteed Perk

: We will get you a weapon with the

desired perk

roll.

God roll:

We will get you a weapon with the desired

god roll

.
Requirements:
1600+ Power Leve

l

Lightfall DLC

Recovery

(an experienced player will securely log into your account and do all the work for you)