Judgment Boost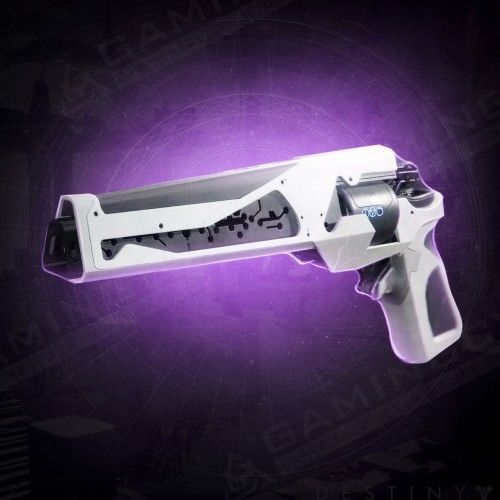 Boosting Schedule
Set the time when the booster may play your account with your manager. We can provide your whole carry while you're AFK without disturbing your usual gaming time!

24/7 support
Get a helpful human reply in ±15 seconds!

Hide My Boost
We've developed this unique software to protect you from bans and suspensions. It allows account sharing without flagging an account.

Secure Payments
You can pay securely with PayPal or your Credit Card via Stripe. All payments are covered with the customer protection system and money back guarantee!

Secure Web-site
SSL and HTTPS protocols are used for your 100% privacy & data safety
At this page of Gamingcy's site, you can buy Judgment boost, a powerful Legendary Kinetic Hand Cannon in Destiny 2 Lightfall. Unlock its unparalleled potential with our top-tier carry services, delivered by seasoned D2 players with profound expertise. This service allows you to unlock this legendary hand cannon itself, its highly sought-after God Roll, or specific perks. Our professional gamers will diligently farm the Judgment on your behalf, ensuring a seamless and satisfying experience. Your gaming platform doesn't matter with us: PlayStation, PC, and Xbox are supported. Embark on your Destiny 2 top-end content exploration with us today and witness your gameplay elevate to awe-inspiring heights with sheer convenience of boosting and efficiency.
Why buying the Judgment is a must-have?
Purchasing the Judgment, you get the Adaptive Frame Hand Cannon that offers a balanced combination of impact, range, and stability, making it suitable for both close-quarters and medium-range engagements. Its Aim Assistance stat of 75 can help with target acquisition and accuracy, while its Rounds Per Minute of 140 allows for a decent rate of fire. The weapon's stats indicate it might be versatile and effective in various combat scenarios in both PvE and PvP activities.
How to Get the Judgment?
By conquering the first encounter in the Prophecy dungeon, you have the chance to obtain the esteemed Judgment as a reward. Defeating the Phalanx Echo Boss grants you access to this exceptional weapon, exclusively available from that encounter. Once you acquire it, the Judgment will also begin to appear in the dungeon's two secret chests.
The Perks of the Judgment and the God Roll
Behold the Judgment Hand Cannon, its base stats revealing its power:
Impact: 84
Range: 44
Stability: 42
Handling: 42
Reload Speed: 40
Inventory Size: 50
Zoom: 14
Rounds Per Minute: 140
Magazine: 9
The pursuit of the God Roll for the Judgment is a path guided by individual preferences and playstyles. For PvE and PvP, here are some recommended perk combinations:
Judgment PvE God Roll:
Barrel:

Steadyhand HCS or Fastdraw HCS

Magazine:

Tactical Mag

Perk 1:

Demolitionist or Encore

Perk 2:

Multi-Killclip or Adagio
For this hand cannon, go for Steadyhand HCS or Fastdraw HCS sights to boost its ability and handling. Fastdraw offers +15 handling and some stability. Use Tactical Mag for a larger clip and faster reload, or Appended Mag as an alternative. Look for Demolitionist or Encore as the primary perk. Demolitionist gives grenade energy on kills, while Encore boosts range with precision final blows. The final perk can be either Multi-Killclip for easy damage or Adagio, which increases damage but slows fire rate. Choose the best combo based on your build and endgame priorities.
Judgment PvP God Roll:
Barrel:

Steadyhand HCS or Hitmark HCS

Magazine:

Accurized Rounds

Perk 1:

Encore or Tunnel Vision

Perk 2:

Opening Shot
For PVP Guardians, aim for a roll with Steadyhand HCS for handling and stability or Hitmark HCS for +5 range. I recommend Hitmark HCS with Accurized Rounds for +15 range, useful in longer-range duels like Elimination. Look for Encore or Tunnel Vision for better target acquisition and benefits upon kills and reloads.
Personally, I prefer Encore for its versatility with headshots and body shots. Moving Target is also an option for enhanced mobility. The final perk should be Opening Shot, a PVP favorite, guaranteeing accurate first shots with the hand cannon.
What Makes the Judgment Worth the Farm?
Farming the Judgment Destiny 2 Hand Cannon demands dedication, skill, and a pursuit of perfection. Yet, not all players have the time or expertise for this challenging journey. Fear not, for Gamingcy's professional carry services are here to bridge the gap.
Our ranks boast seasoned Destiny 2 sherpas, armed with intricate knowledge and exceptional prowess. They tirelessly Judgment farming on your behalf, elevating your gaming experience. Whether you're a veteran or a novice, unlocking the Judgment legendary hanc cannon is a captivating prospect.
Trust Gamingcy, your unwavering companion, and let us elevate your Destiny 2 journey. With our boosts, wield this extraordinary weapon confidently, dominating the battlefield in triumph. Embrace our expertise and embark on a journey that redefines your Destiny 2 legacy, leaving an indelible mark upon time.
ETA:
Average starting time: 1-3 hours
Average Execution time: 5-6 hours
Rewards you will get:
Judgment

Legendary Kinetic Hand Cannon;

Prophecy

dungeon completed.
Unique

Armor and Weapon

drops;
Exp for your Season Pass and Artifact level.
Options available:
Random Roll

: a weapon with

random perk

combos.

Rolls with Guaranteed Perk

: We will get you a weapon with the

desired perk

roll.

God roll:

We will get you a weapon with the desired

god roll

.
Requirements:
1600+ Power Leve

l

Lightfall DLC

Recovery

(an experienced player will securely log into your account and do all the work for you)